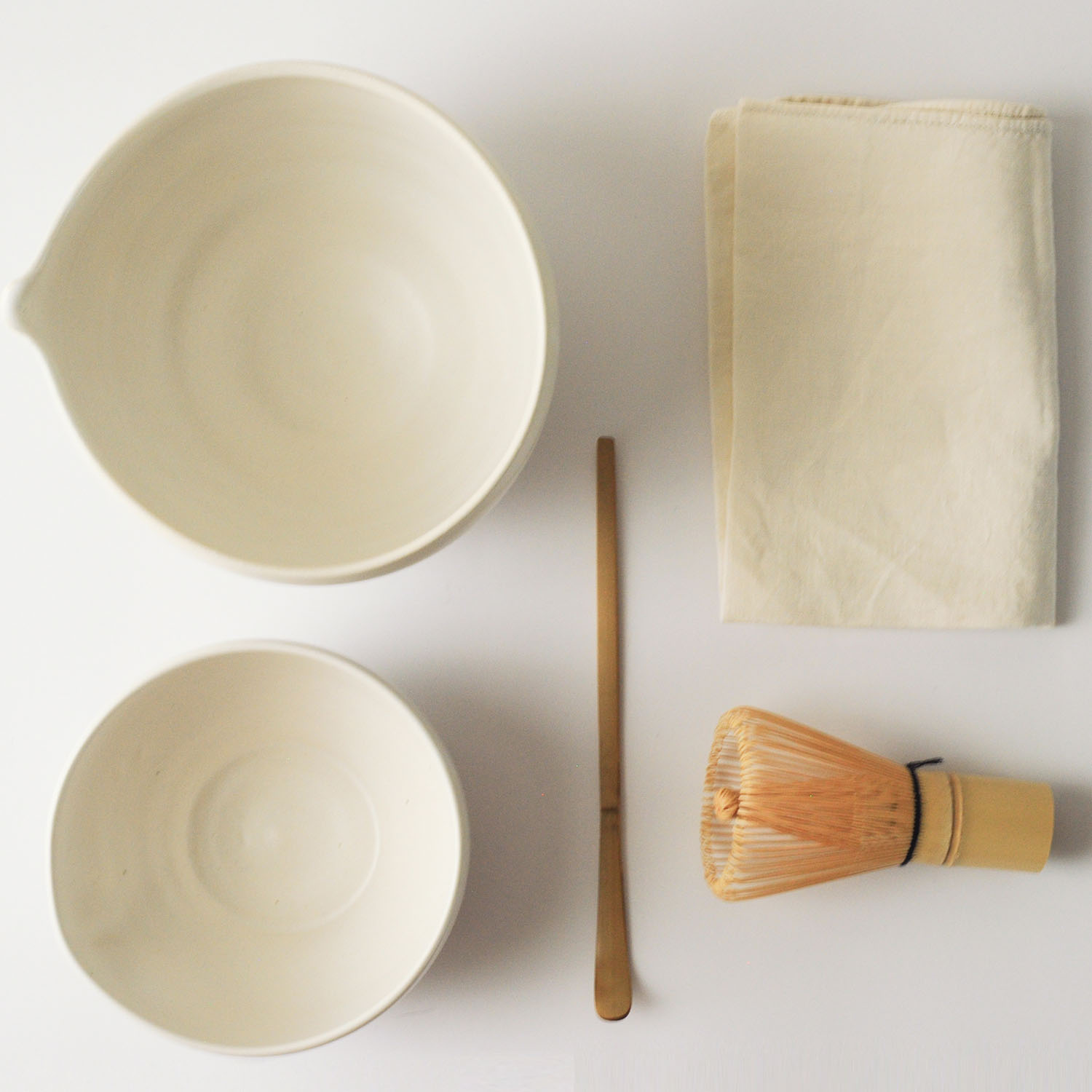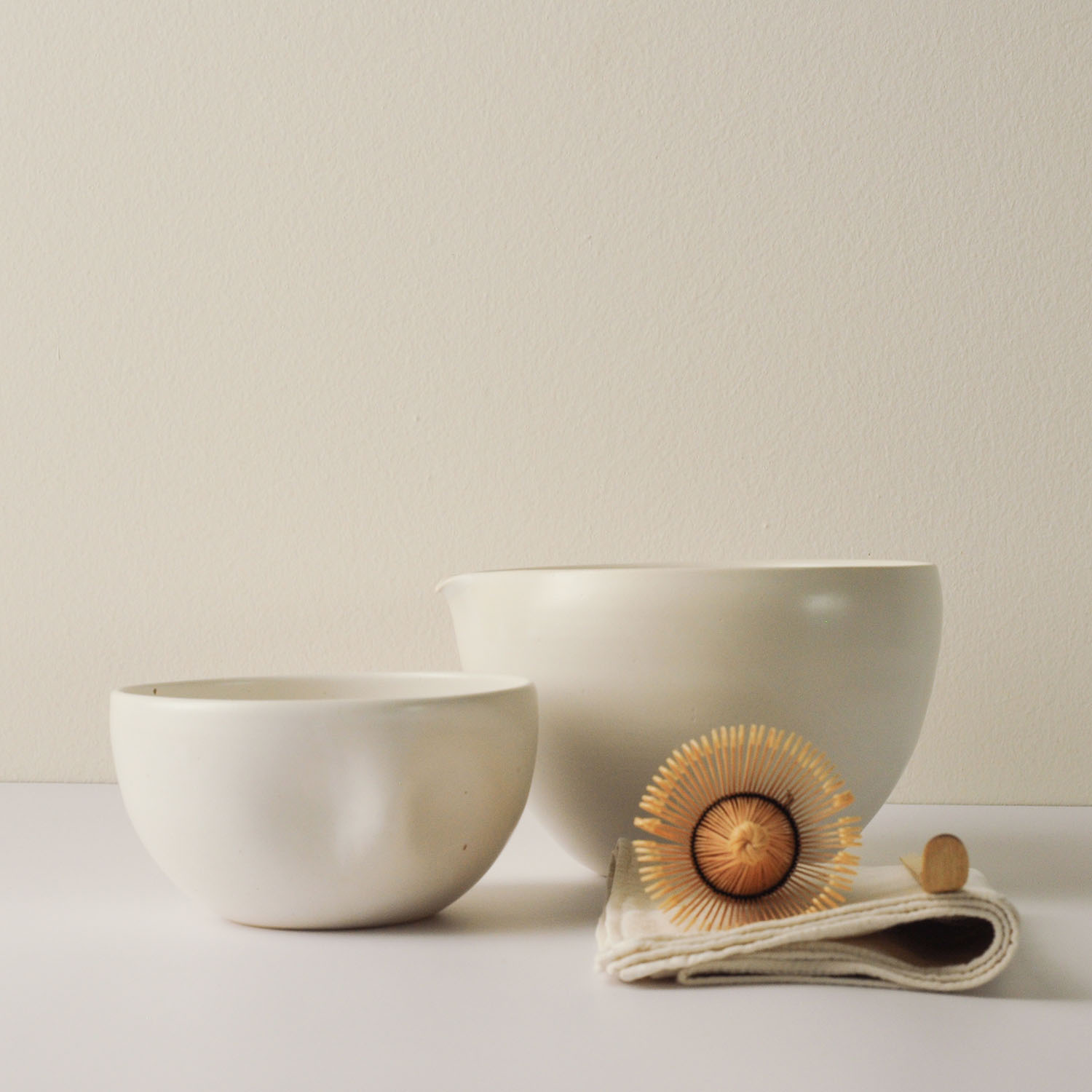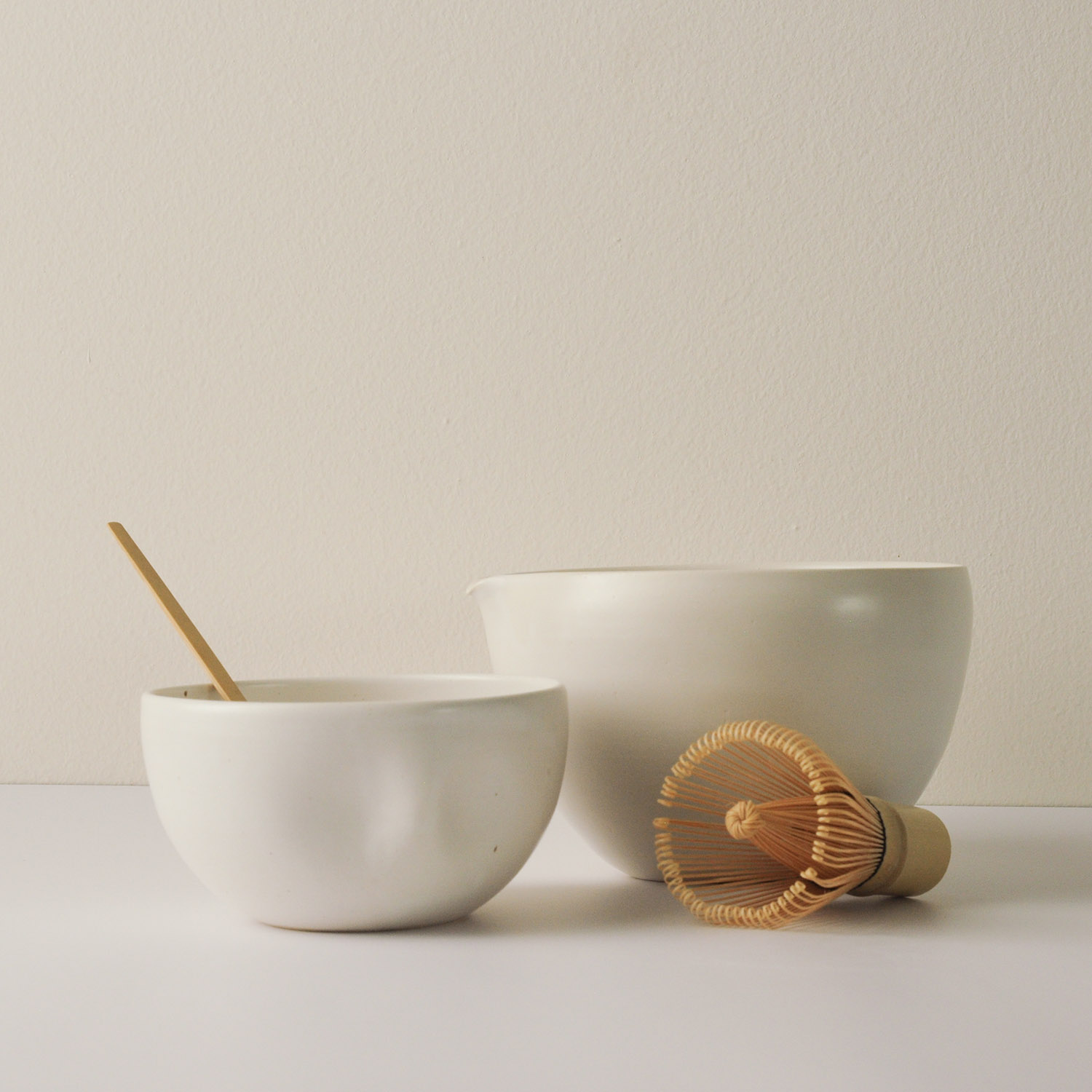 Chanoyu
In a formal ceremony, the matcha is collected, with a bamboo paddle – chashaku, 茶杓, to be placed in a katakuchi, 片口. With a chasen, 茶筅, a special whisk, worked from a single piece of bamboo, the tea is beaten with a first part of water, until a tea of an intense green and foamy colour is obtained. Finished with more water and poured into the chawan, 茶碗, the tea is ready to be served.
The teacup should always show the guest its "face", its decoration or imperfection that makes it unique. After drinking the guest cleans the bowl with a chakin, 茶巾, a special cloth, to fully admire the workmanship of the teacup and read the craftsman's seal.
This set includes all five tools listed above and comes in a gift box with a presentation card.
Japan is a collection that tells of the oxymorons and unfailing beauty of mingei: the folk art of Japan. Countless rules, as rigid as they are implicit, meet an unprecedented appreciation of imperfection, resulting in a story of ceramics with a Zen personality and a wabi-sabi aesthetic. In the spirit of storytelling, each object is studied on the basis of tradition and reinterpreted with a minimalist language that makes it contemporary.
Moulded on the lathe, the earth is shown under a layer of crystalline glaze or a light satin white, allowing the natural variations of the material to be appreciated.
Approximate dimensions: katakuchi ⌀ 14.5 x h 9.5 cm – chawan ⌀ 12 x h 7 cm | gift box 20x20x20 cm
Suitable for food use and dishwasher.
Shipping: Shipping costs will be calculated at the time of purchase. We are the spokesperson for a community of artisans, which is why each item is shipped directly from the person who produced it.
Delivery times will respect the rhythm of those who have worked on this project with care. For beautiful things you have to know how to wait.
86,00 € Euro
1 in stock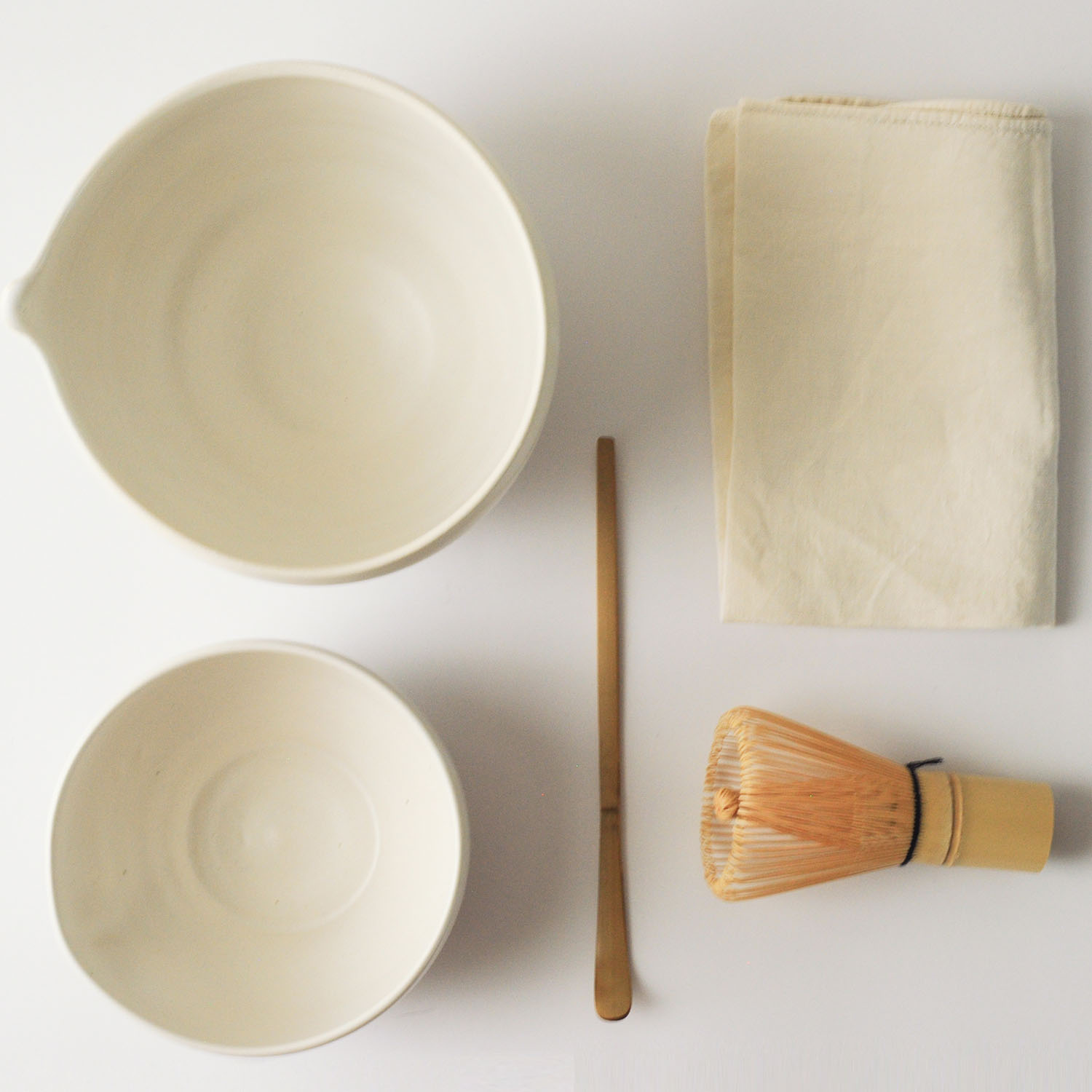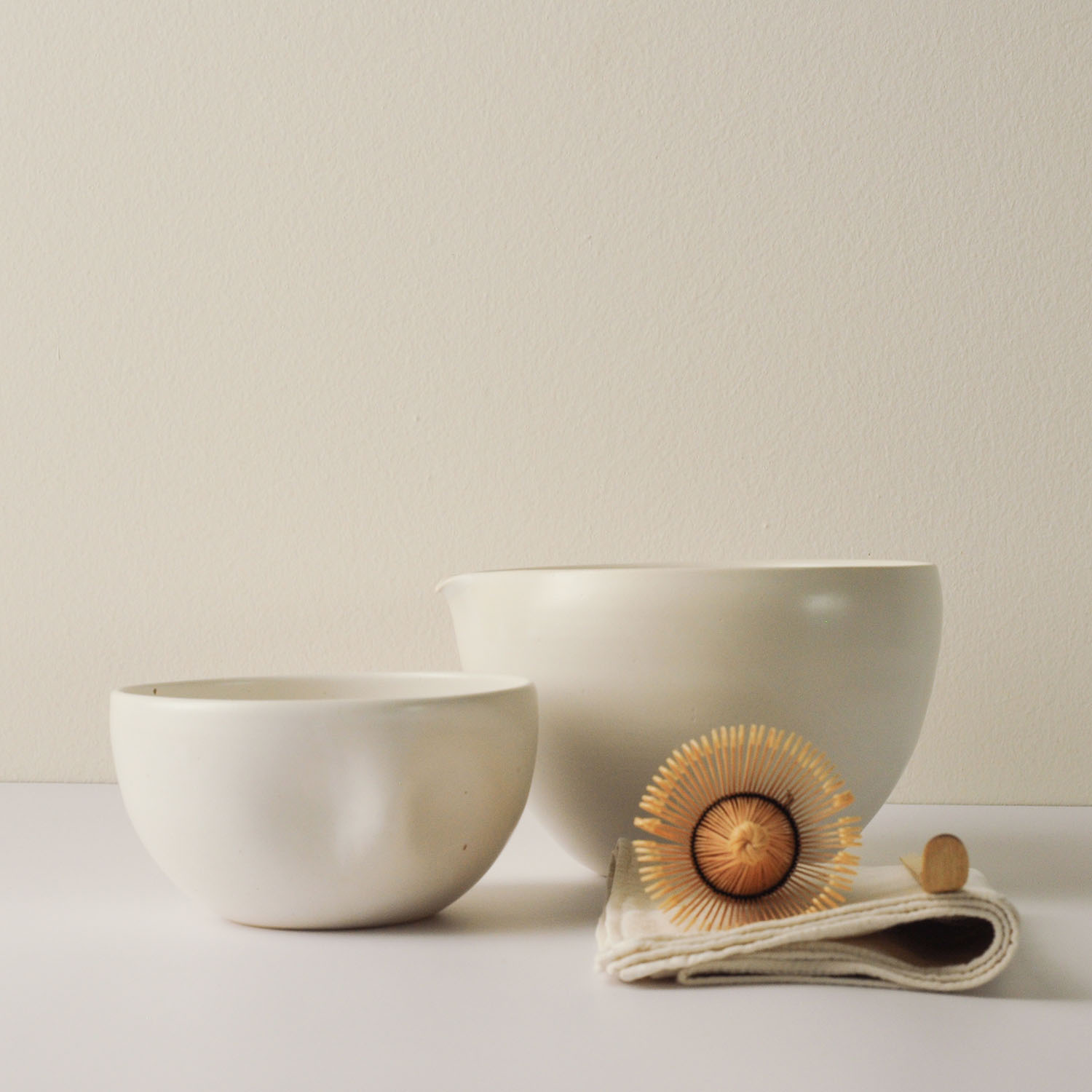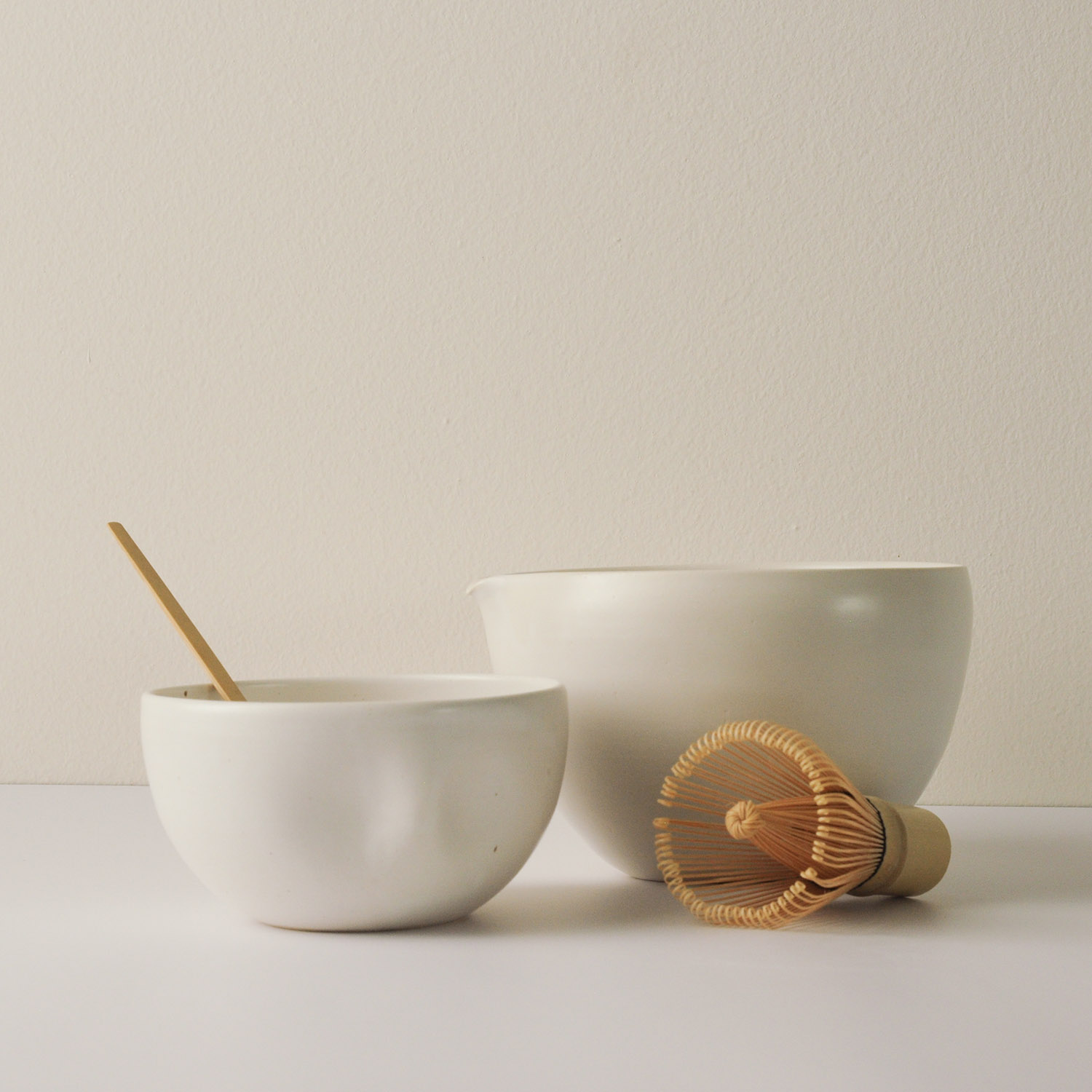 Find out who made this item
After years spent designing and cooking, with a degree in architecture and many cooking courses, Giulia realized that her happiness lay somewhere between her passion for design and her passion for food, so in 2021 she decided to leave her desk to dedicate herself to ceramics and fully pursue her great passions.
Thus Giulia Valentino ceramics was born, a project whose mission is to bring her stories, made not of words but of earth, patiently treated and worked by hand, into modern homes. Stories from the past, future prospects, testimonies of travel, encounters and knowledge.
Awareness of the durability of ceramic artifacts generates a responsibility that the craftsman must accept and elaborate, slowly, to create beauty capable of communicating, so quality is one of the major values underlying this small, well-kept project.