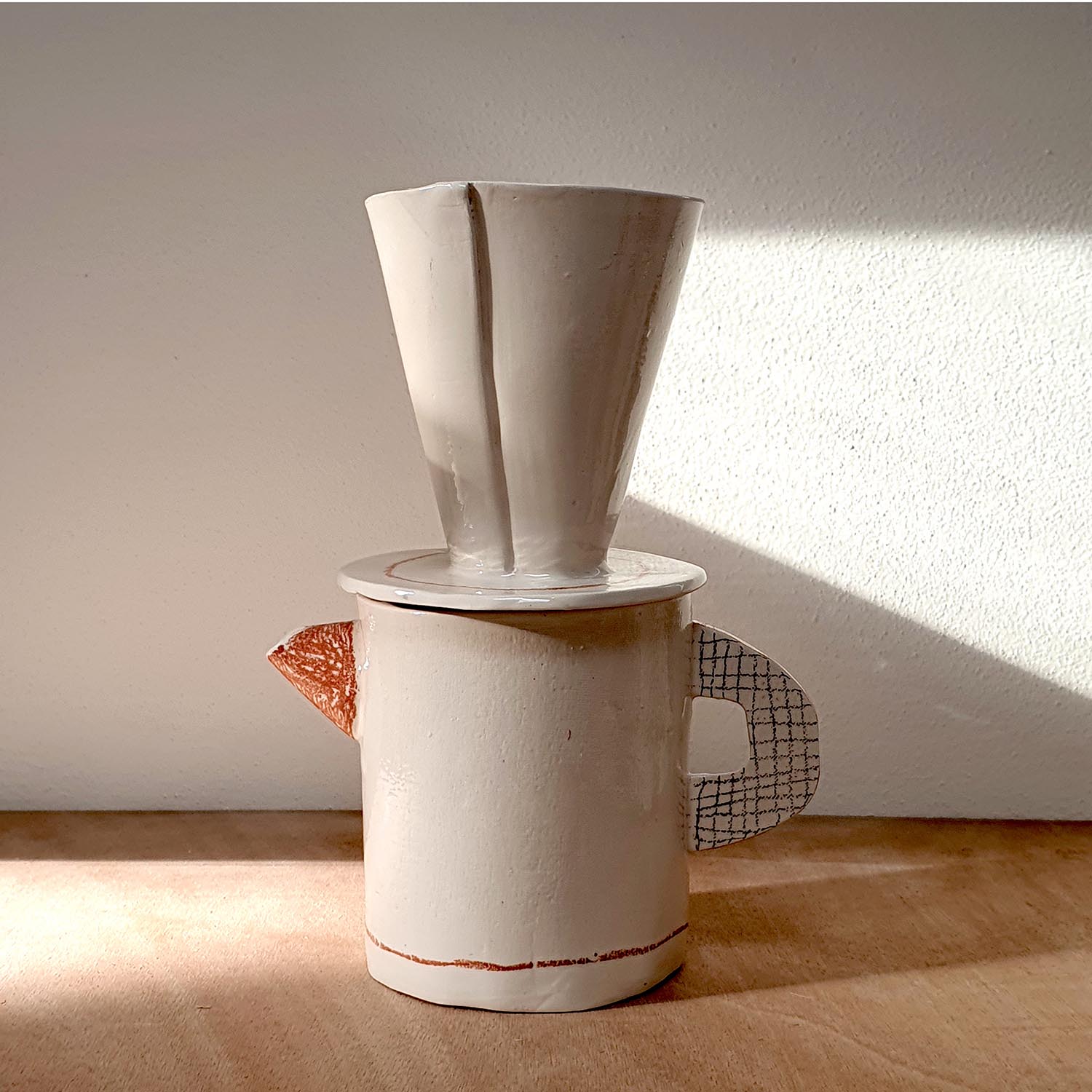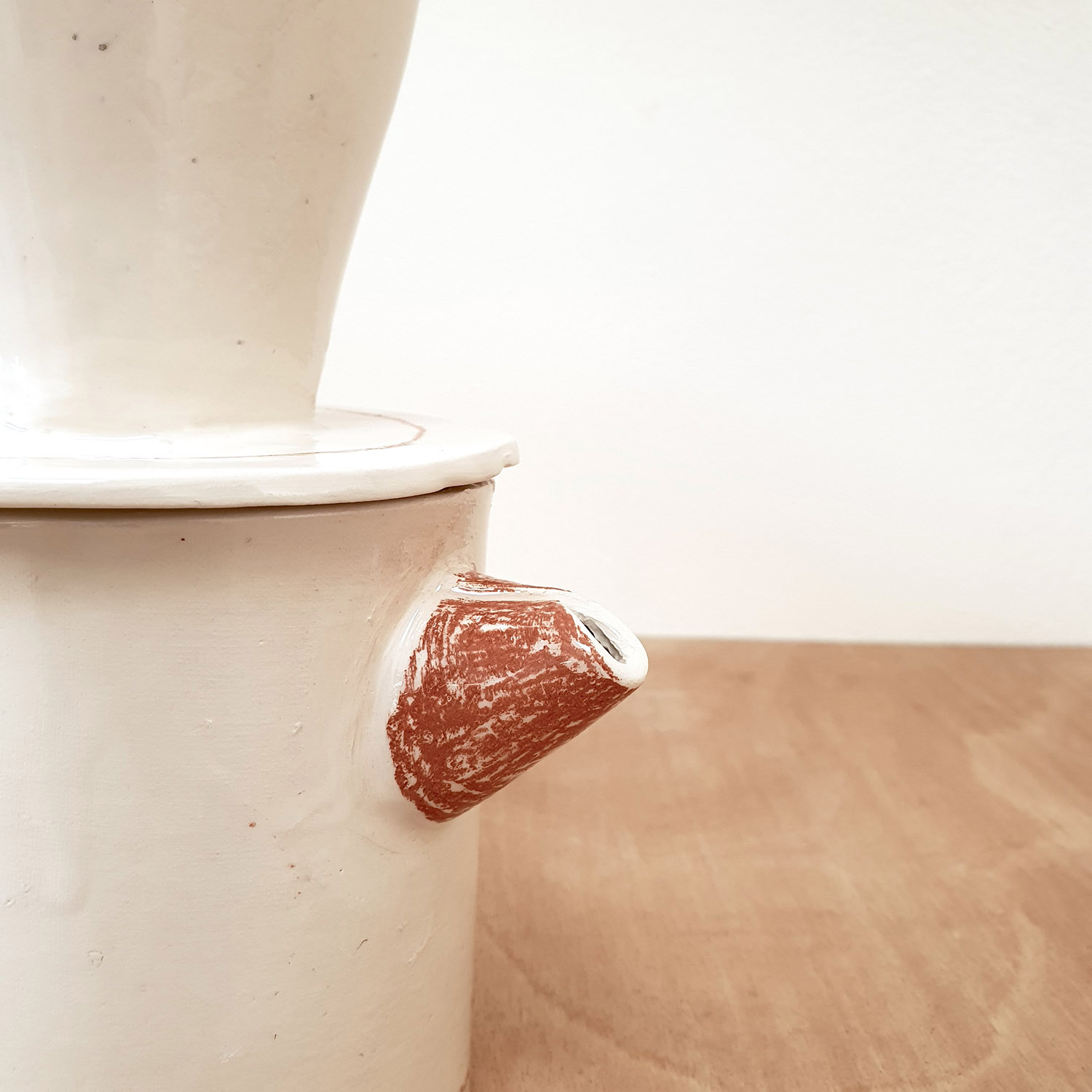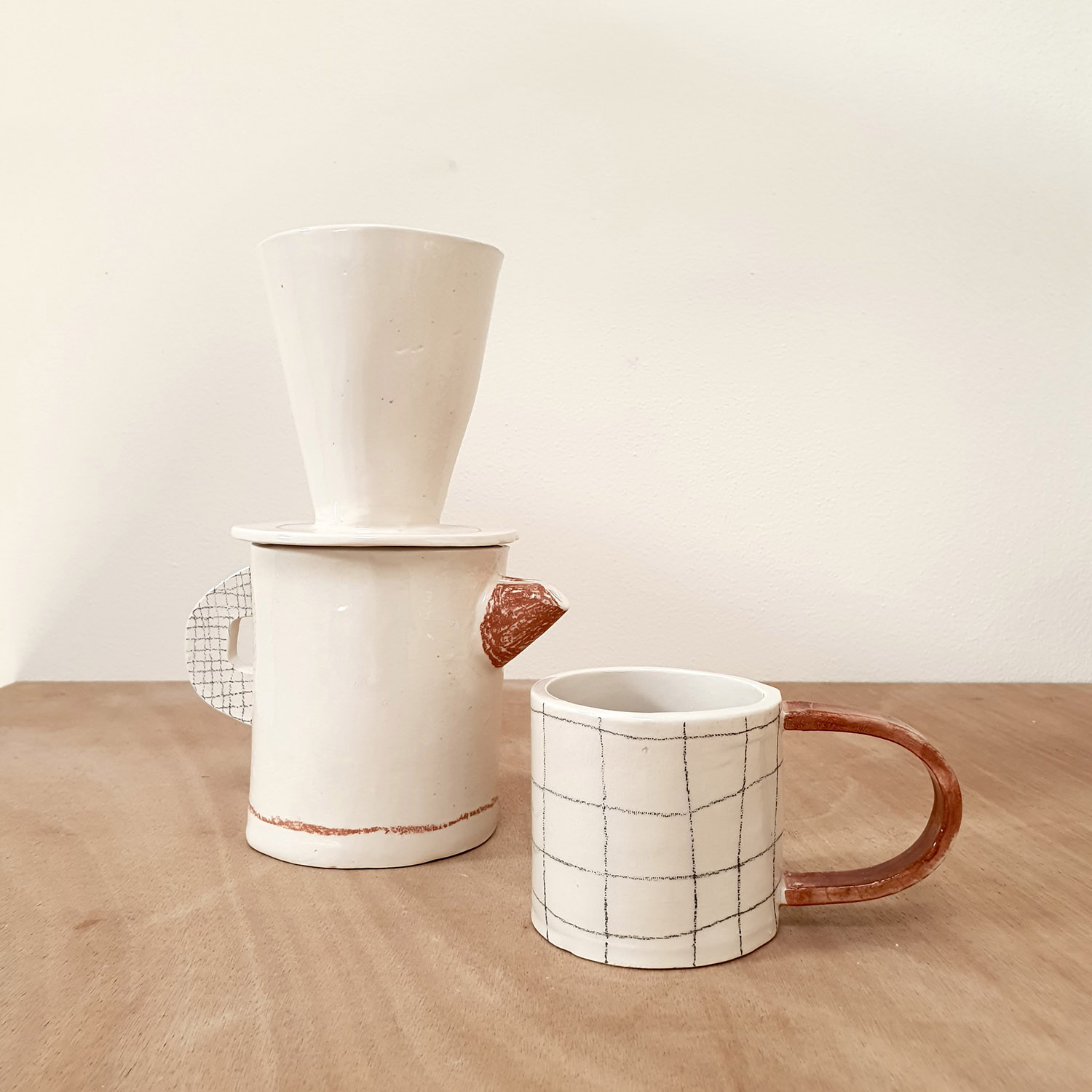 Coffee maker mattone
The percolator coffee pot is ideal for making the long coffee routine special: simply insert the appropriate paper filter and wait for the hot water to do the rest.
Each carafe is designed to go with all the graphics in the collection, so you can indulge in imagining how to compose your table.
Entirely handmade from slabs of white earth worked to have the grain of a coarse paper, this ceramic bears the mark of irregularity that makes it unique and interprets the techniques of a traditional craft in a graphic and contemporary key.
The colours, glazes and crystals are lead-free and self-produced from certified materials.
Each ceramic is the result of long craftsmanship, has been fired twice at 980 degrees and is dishwasher safe.
Jug sizes
diameter 10 cm
Height 12,5 cm
Measures percolator
Diameter 9 cm
Height 13 cm
Capacity: 700 ml
This product can be combined with the Squared Mug in our shop.
Shipping costs: Shipping costs will be calculated in the purchase phase. We are the spokesperson for a community of artisans, which is why each item is shipped directly from the person who made it.
Delivery times will respect the rhythm of those who have worked on this project with care. For beautiful things you have to know how to wait.
90,00 € Euro
1 in stock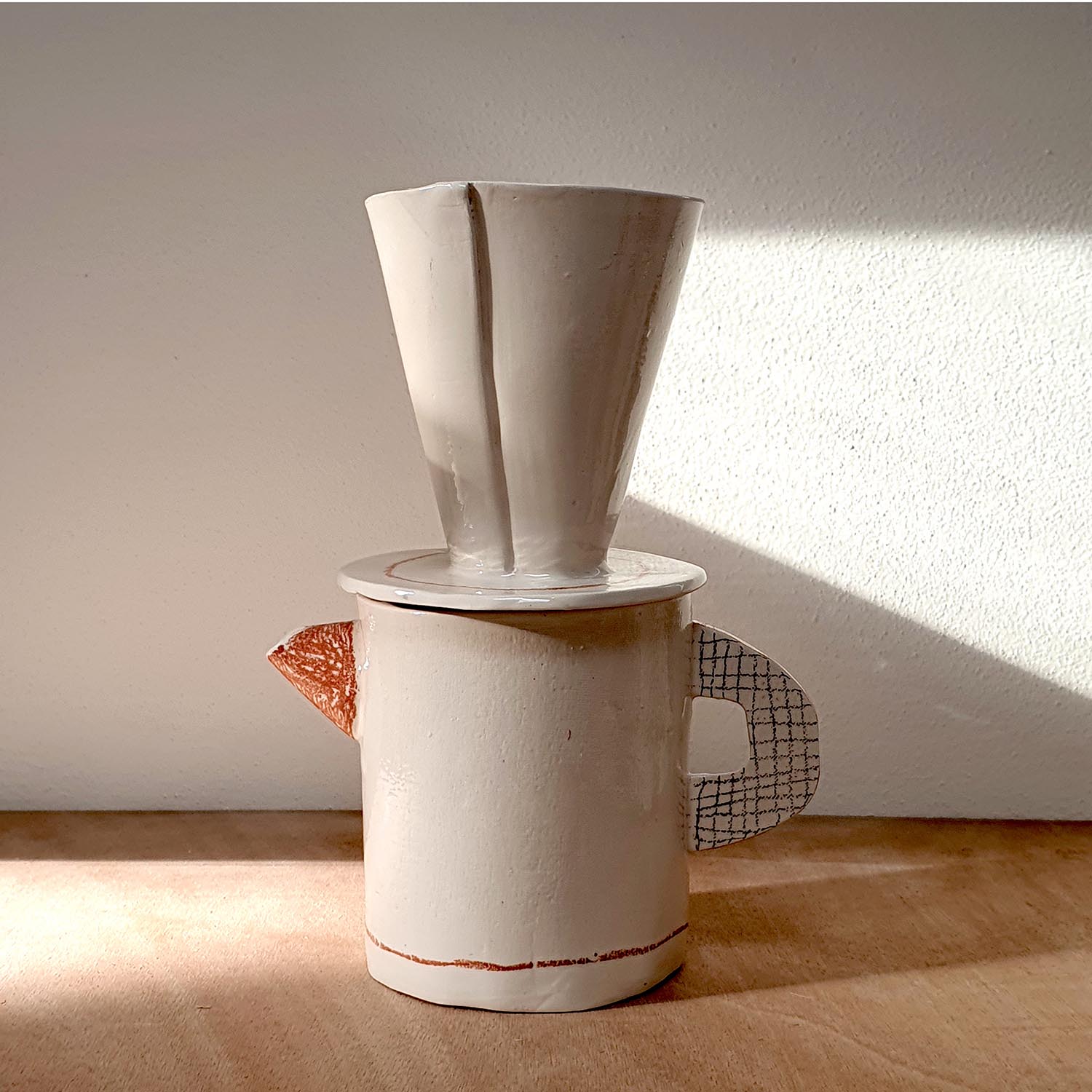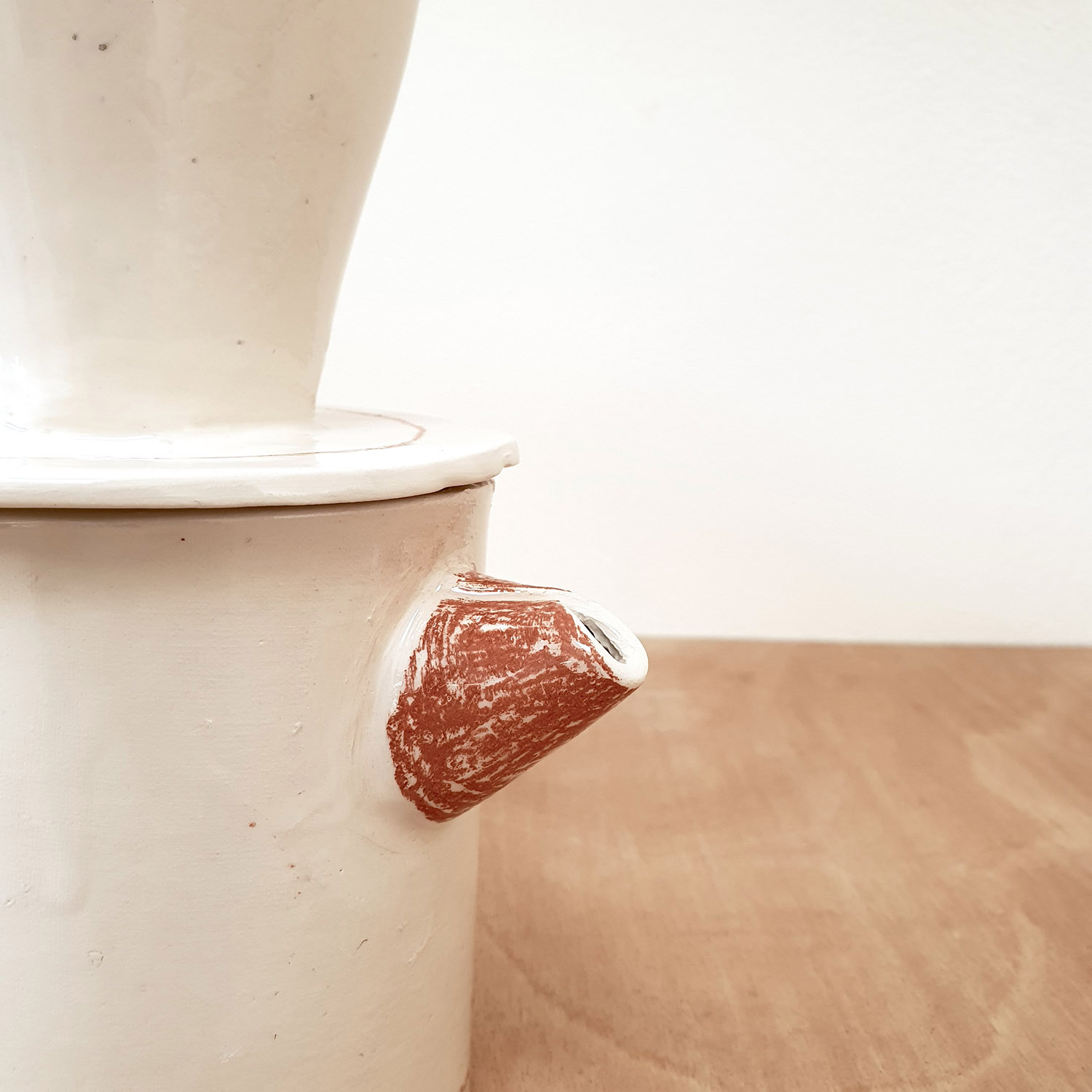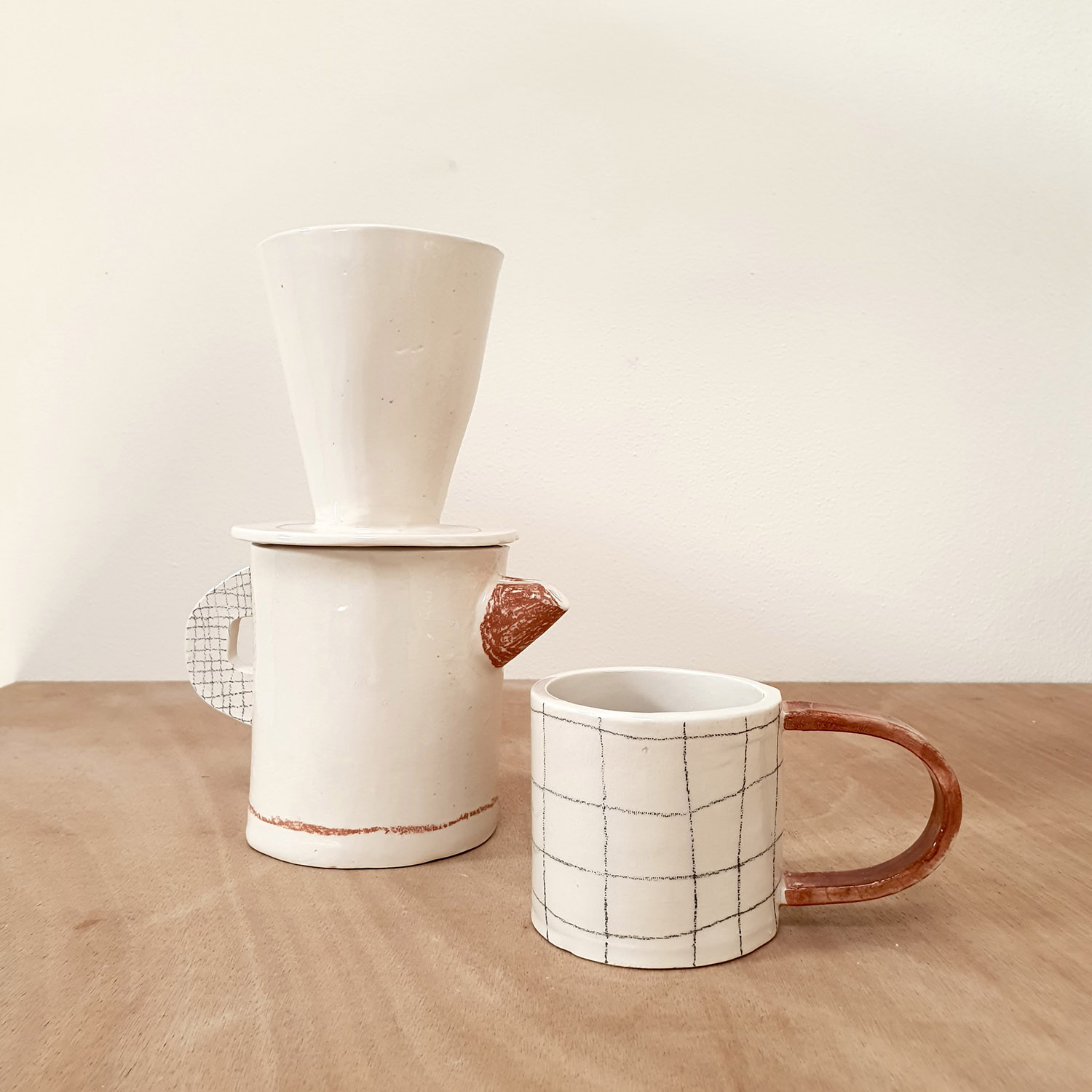 Find out who made this item
Petra Paoli, the founder of ODEON STUDIO, began her journey in Faenza, a city steeped in art and ceramic tradition, where she learned the techniques of an ancient and fascinating craft.
Alongside her love of forms, she has a deep passion for children's literature and the visuals contained within it. Today she is a ceramist, ateliers and teacher on the Board of Education of the Drosselmeier Academy, a school and research center for children's literature. She cultivates Odeon Studio in what was once the projection booth of the historic Odeon cinema, whose name she maintains, giving life to a new project aimed at the art and culture of childhood, with particular attention to the visual and to literature.
Here he continues his research into soils with different characteristics and the choice of largely self-produced and abiotic colors, research that flows into a collection called [C] like "carta"(paper), in which clay becomes paper support, to house signs, textures and graphic experiments.
Traditional methods in a contemporary key, in search of an idea of beauty that abandons the utopia of perfection in favor of uniqueness.