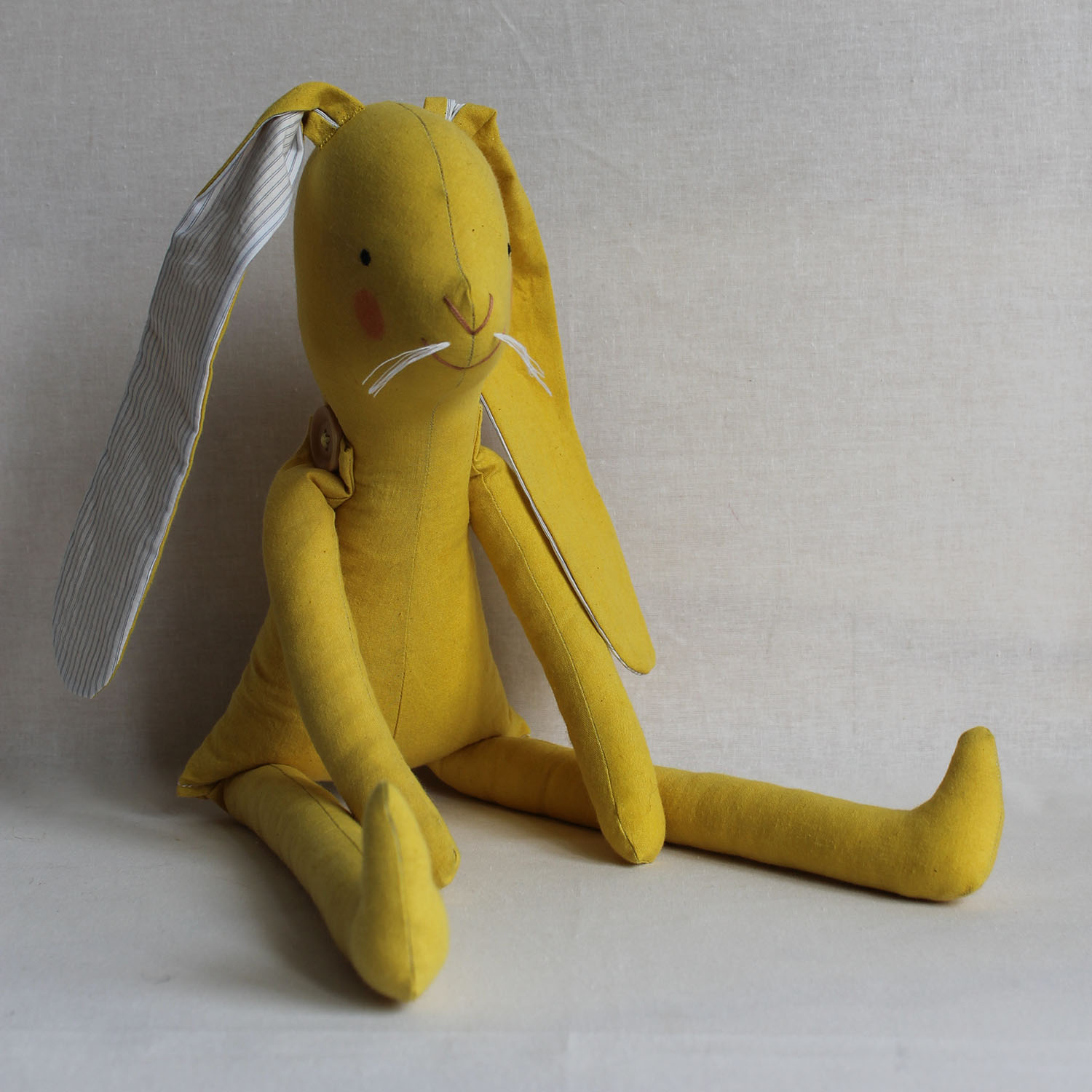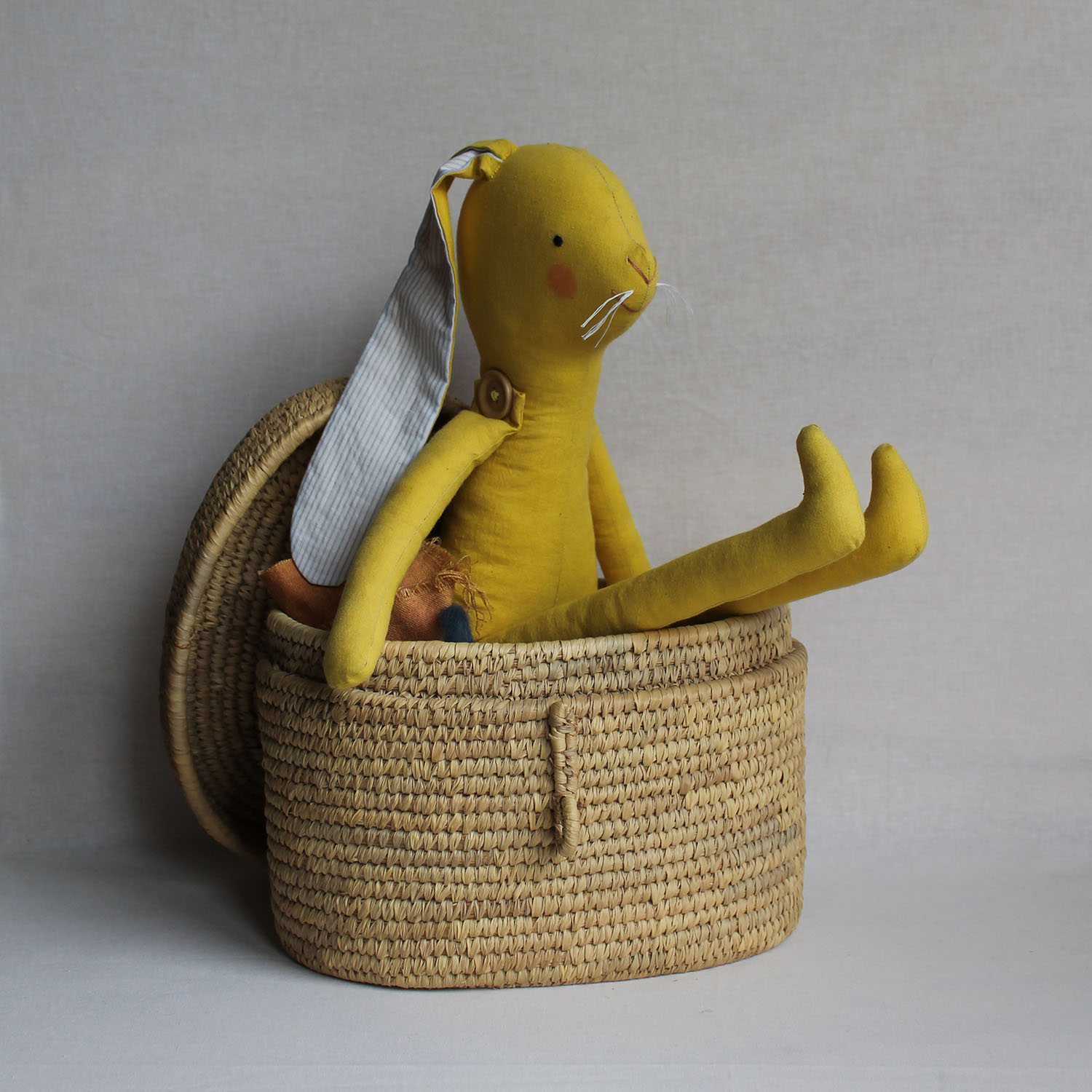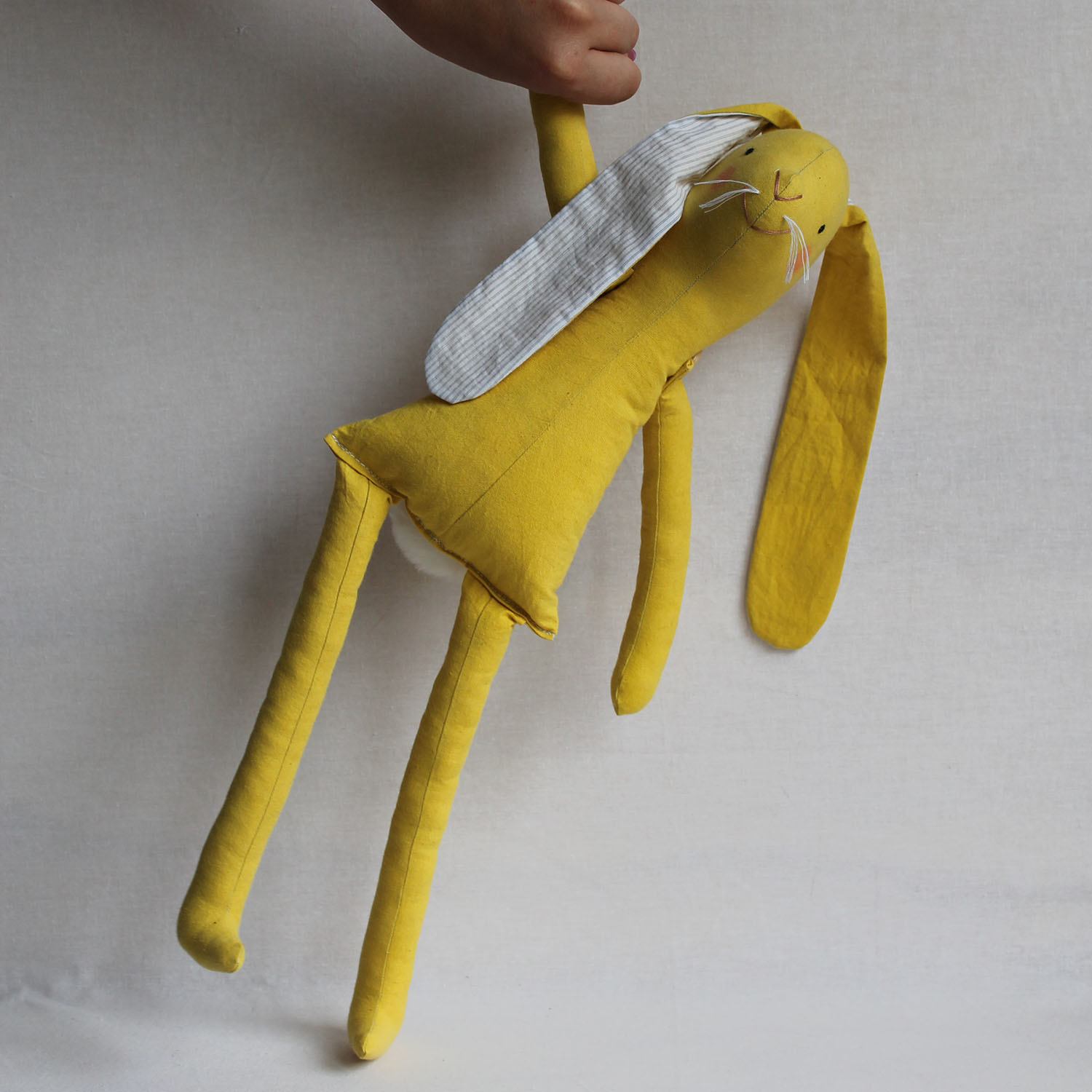 Curry bunny
This bunny has long paws for jumping, long ears for listening and a soft tummy for hugging!
The cloth it is made from has been hand-dyed using a natural dyeing process, using curry powder and turmeric root.
Entirely handmade, it is an adorable one-of-a-kind piece.
Dimensions: 50cmx10cm
Materials used: cotton guinea, polyester
Dyeing material: turmeric and curry (natural dye and fixative based on sodium bicarbonate)
It is advisable to keep the puppet away from direct sources of light or heat to preserve the pigment, do not machine wash but clean with a soft brush and bicarbonate of soda. (recommended for children aged 5 years and under).
Shipping: Shipping costs will be calculated at the purchase stage. We are the spokesperson for a community of artisans, so each item is shipped directly from the person who made it.
Delivery times will respect the rhythm of those who have worked on this project with care.
For beautiful things you have to know how to wait.
50,00 € Euro
1 in stock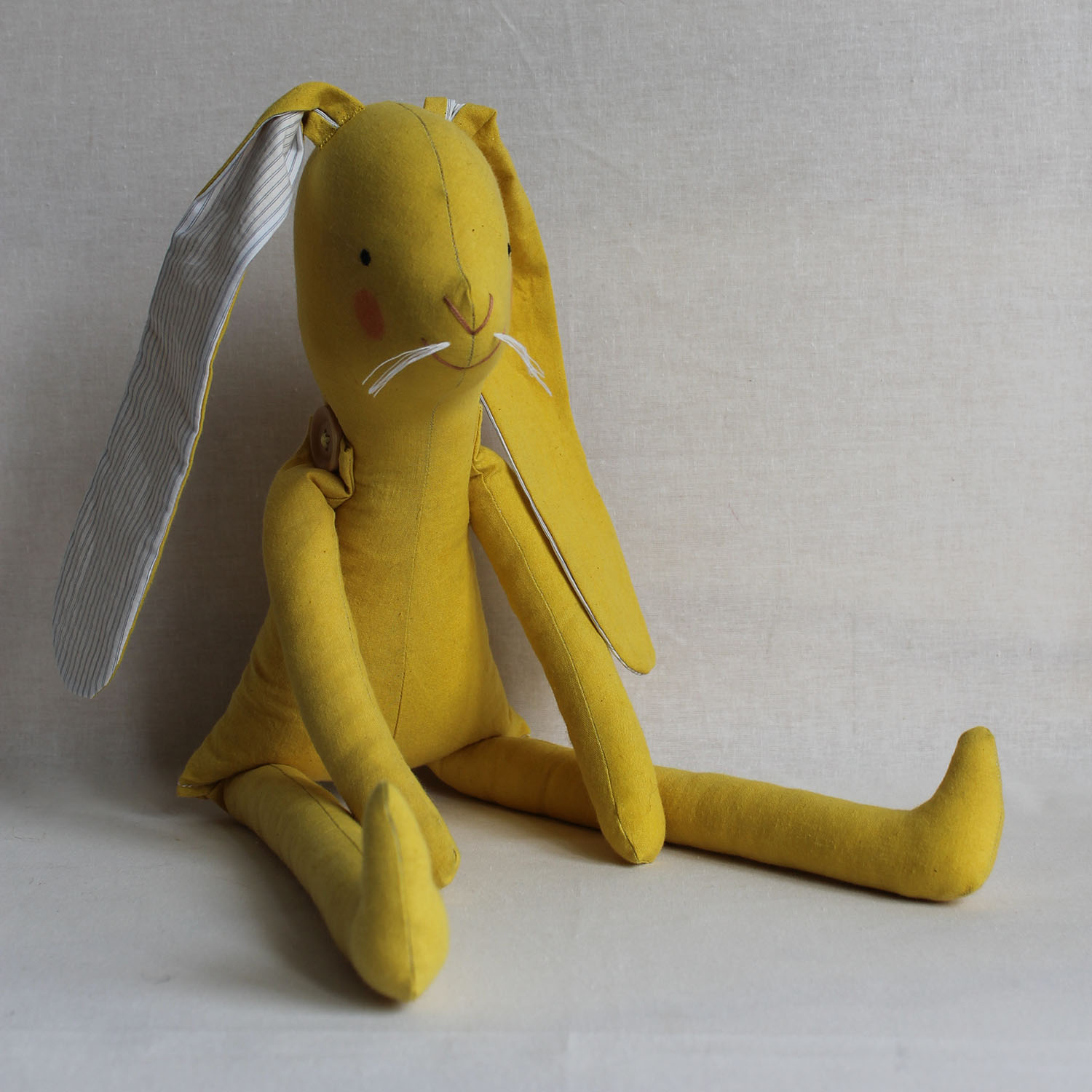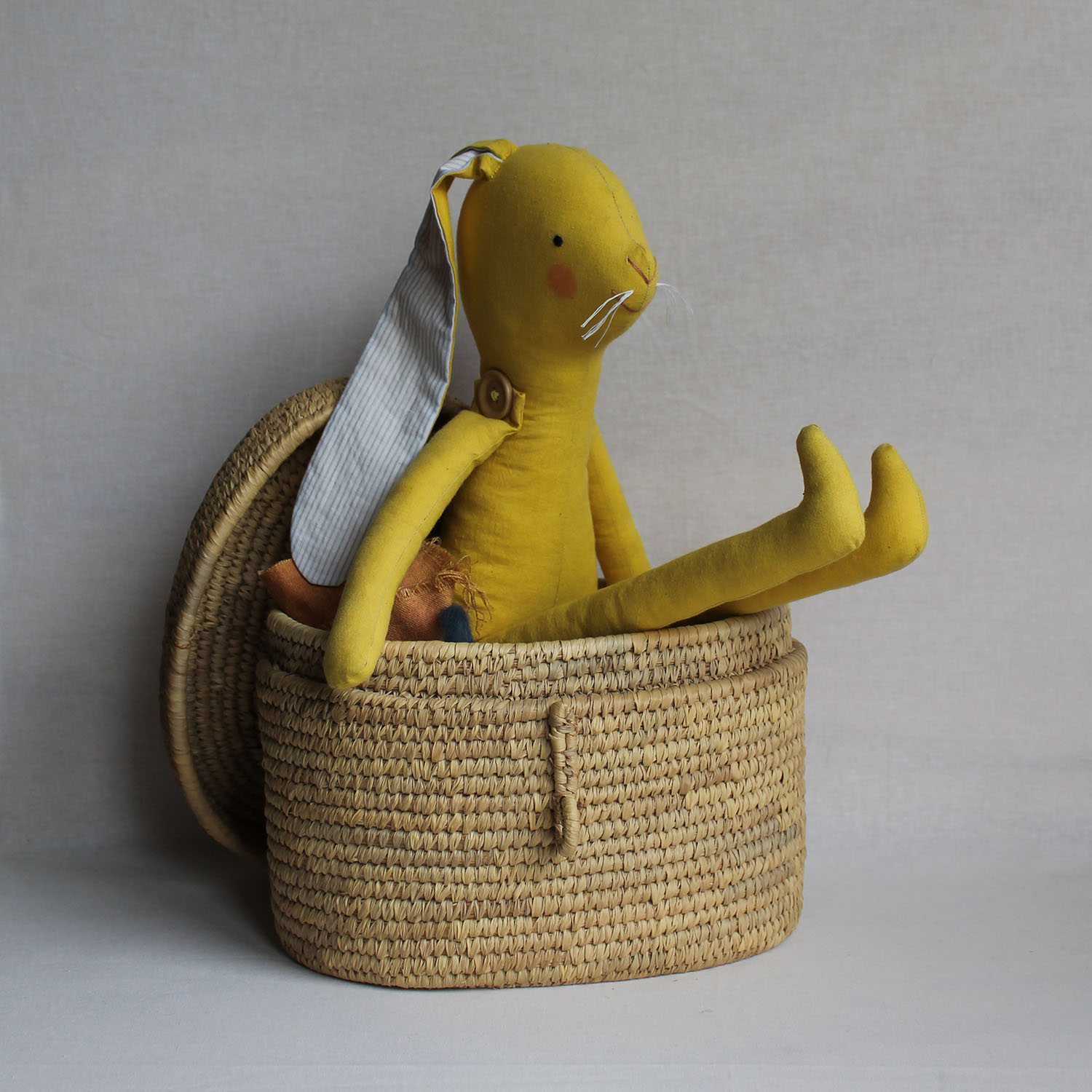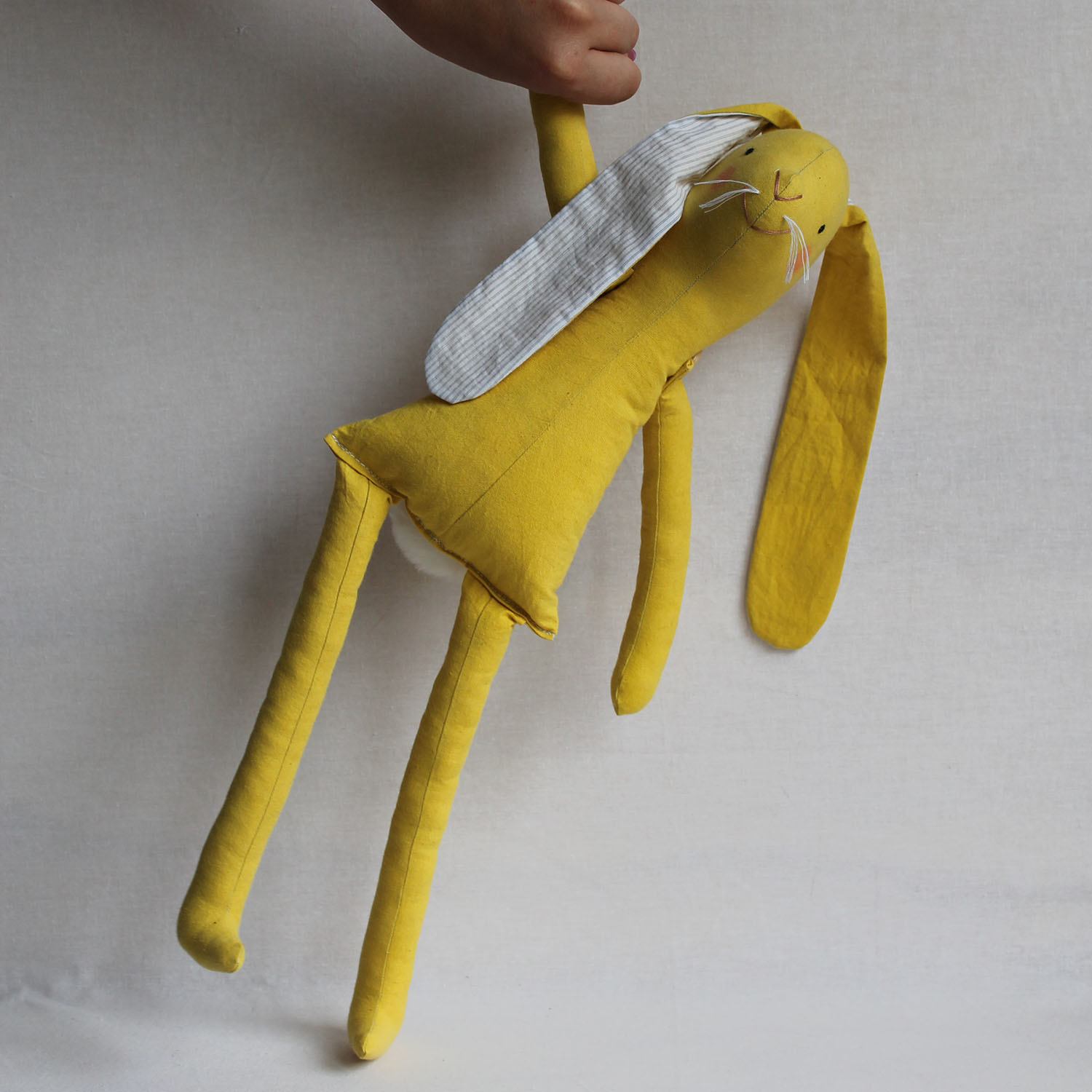 Find out who made this item
Alice Ferdico is the young creative Florentine founder of LICORICE ROOT, a wonderful project dedicated to lovers of handmade fabric puppets: unique pieces made by hand with care and dedicating time to every detail.
Alice's work describes a fantasy world that stimulates the imagination of adults and children alike, a romantic, simple and slow world also described by the materials she uses to sew and make each character. Far from plastic materials, or overly garish colors, LICORICE ROOT's creations leave room for the imagination and educate to the beauty of simplicity.