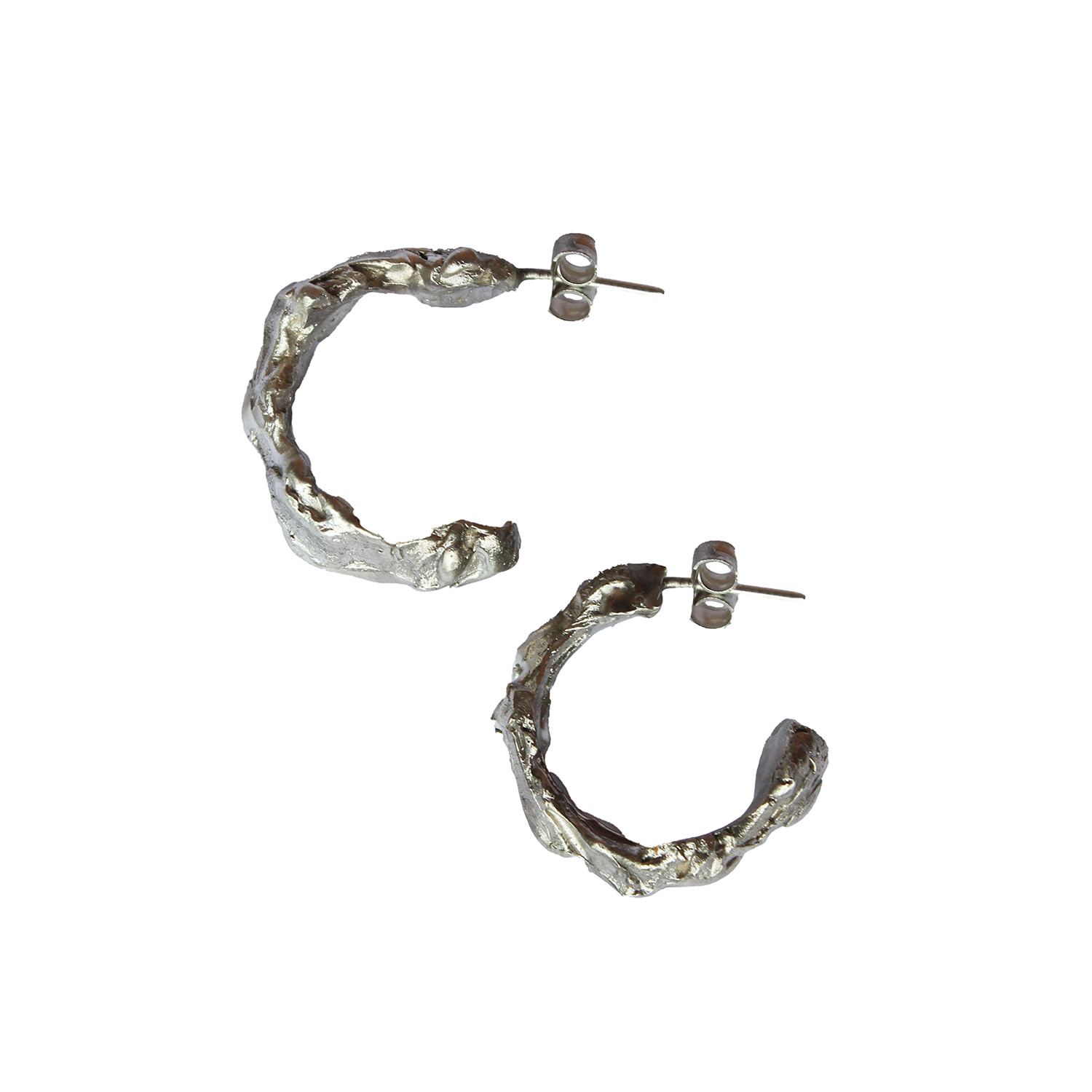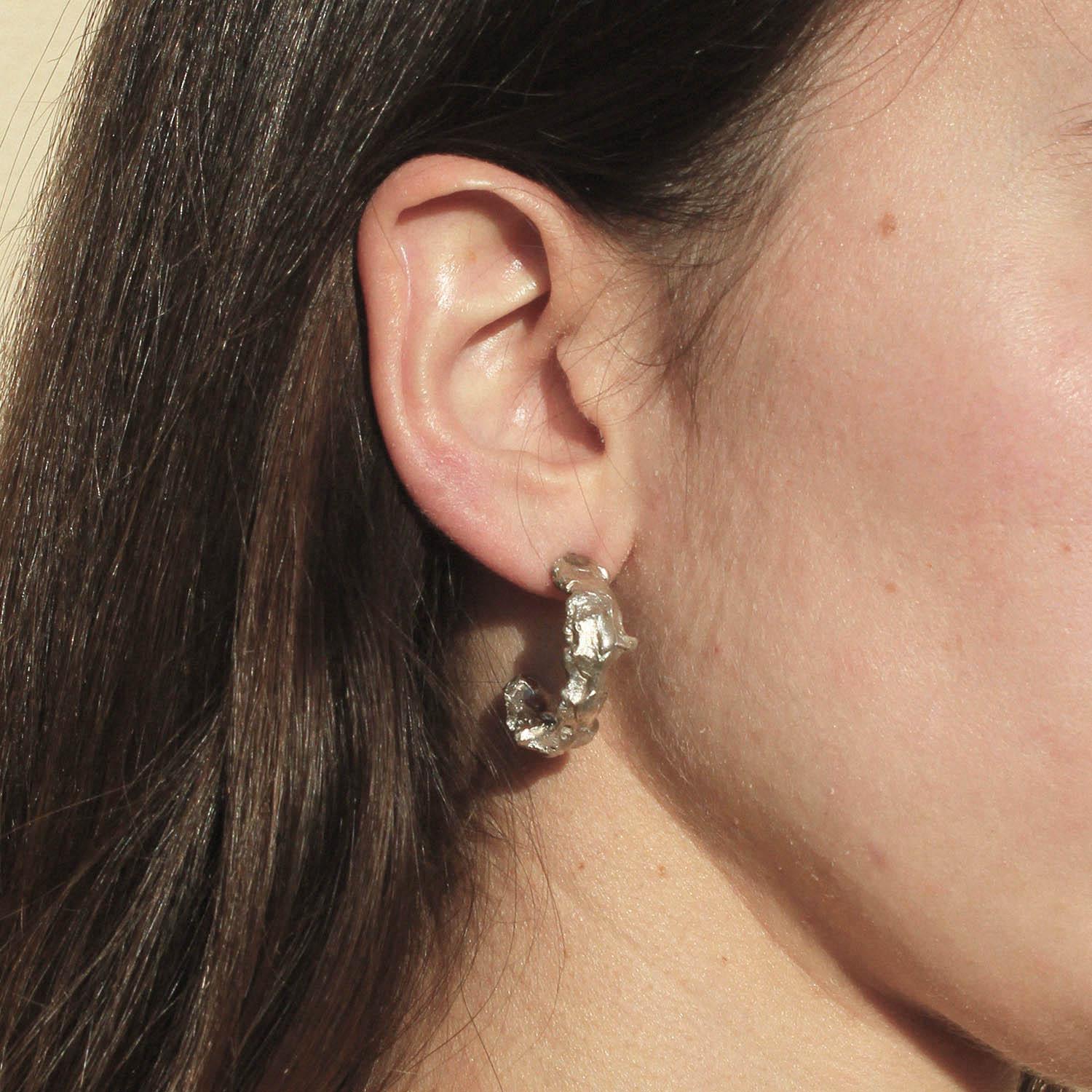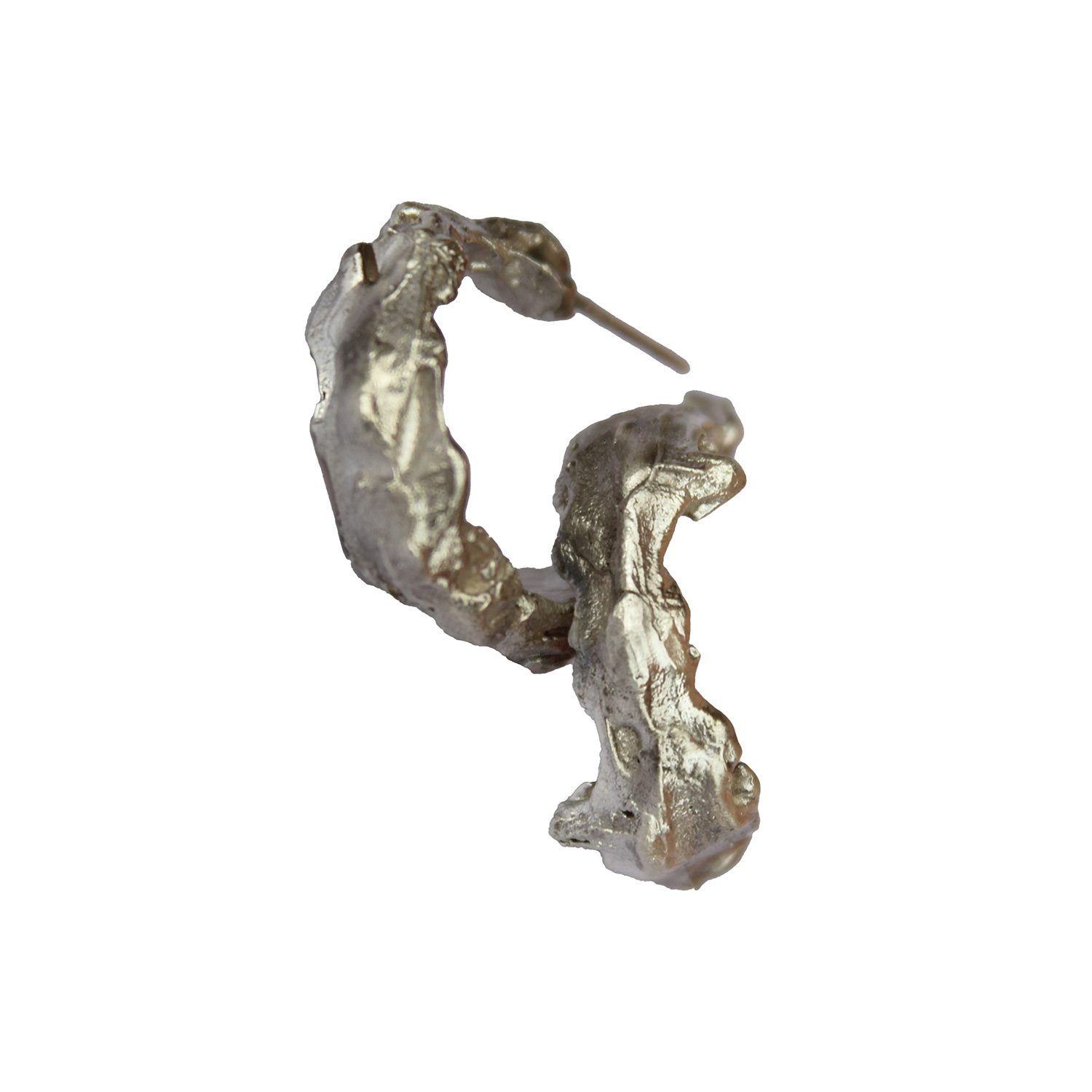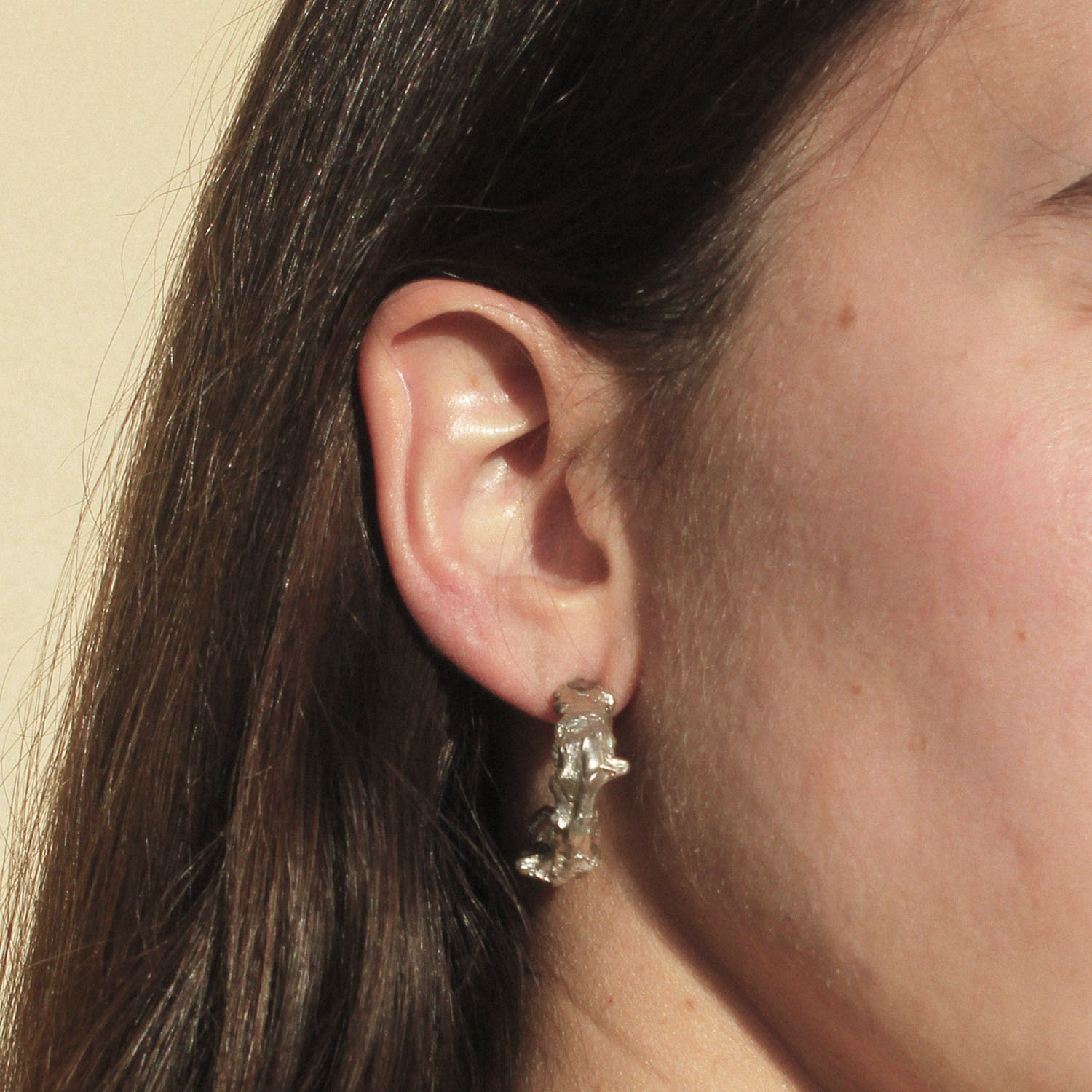 Fluid Ring Earrings
Earrings in silver 925, butterfly closure.
Made with the lost wax technique, the result of indefinite and instinctive shapes, defined during the processing of wax.
Each earring is a unique piece and has its own particularity.
Shipment: Shipping costs will be calculated in the purchase phase. We are the spokespeople of a community of artisans, for this reason, each item is shipped directly from the person who produced it.
Delivery times will respect the rhythm of those who have worked on this project with care.
For beautiful things you have to know how to wait. 
90,00 € Euro
1 in stock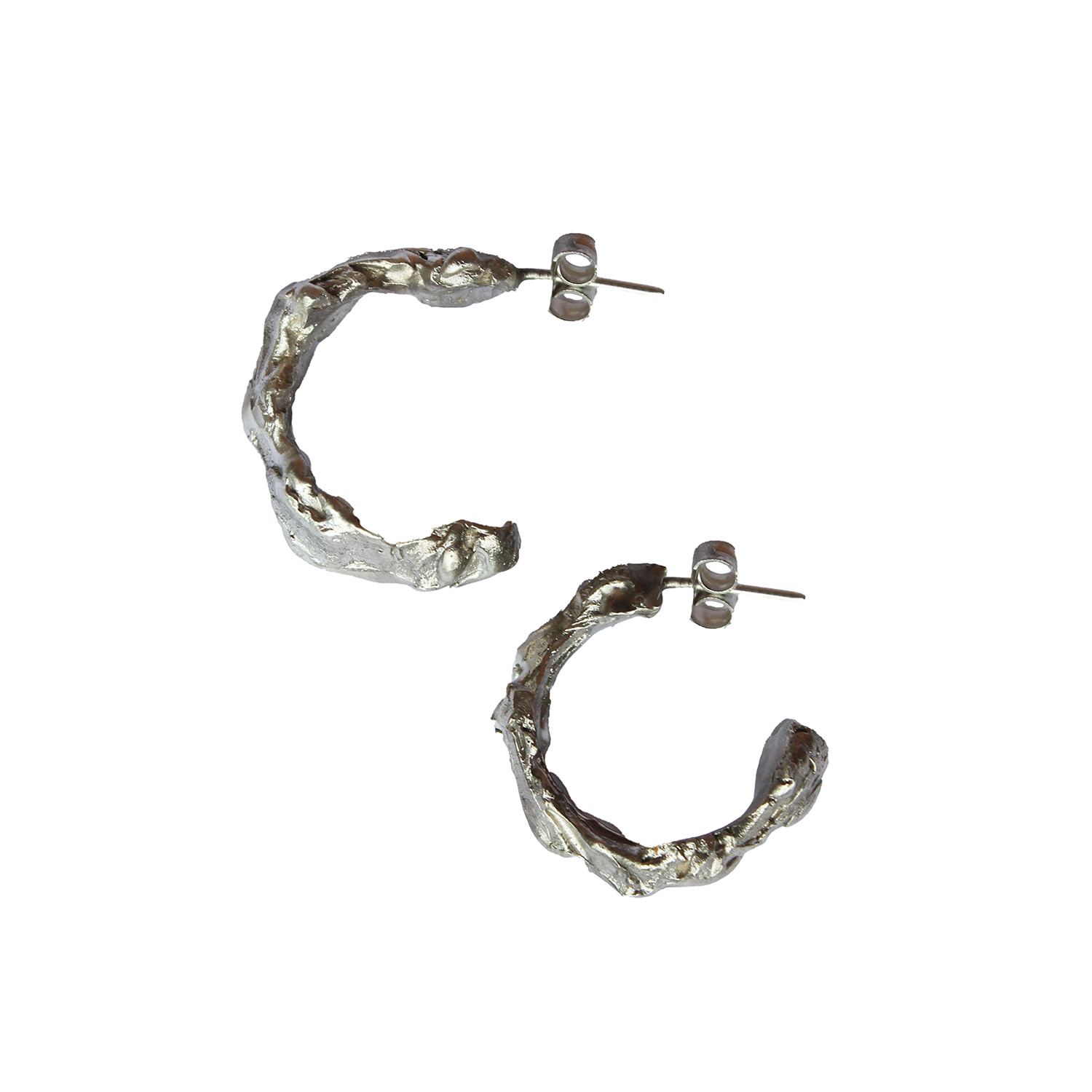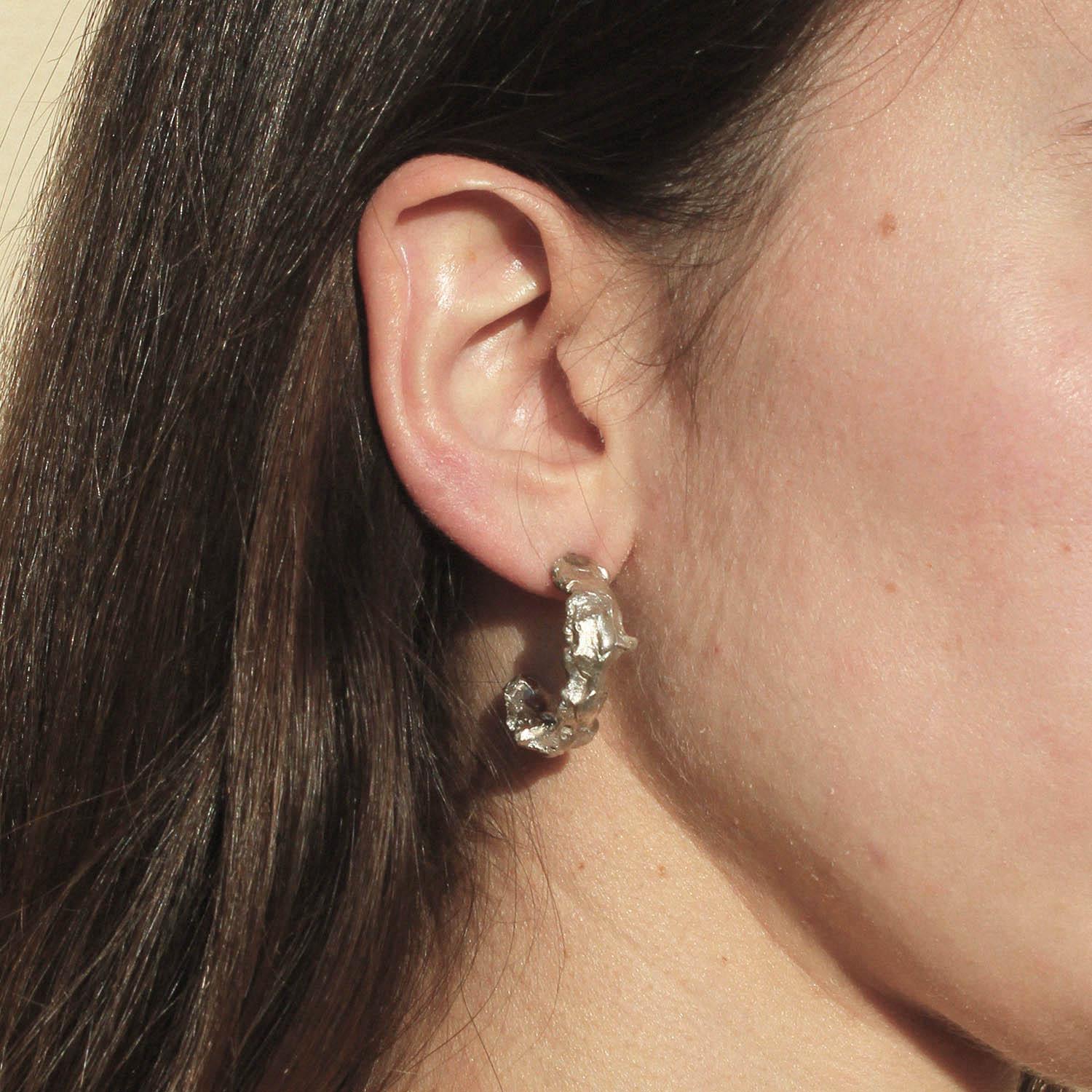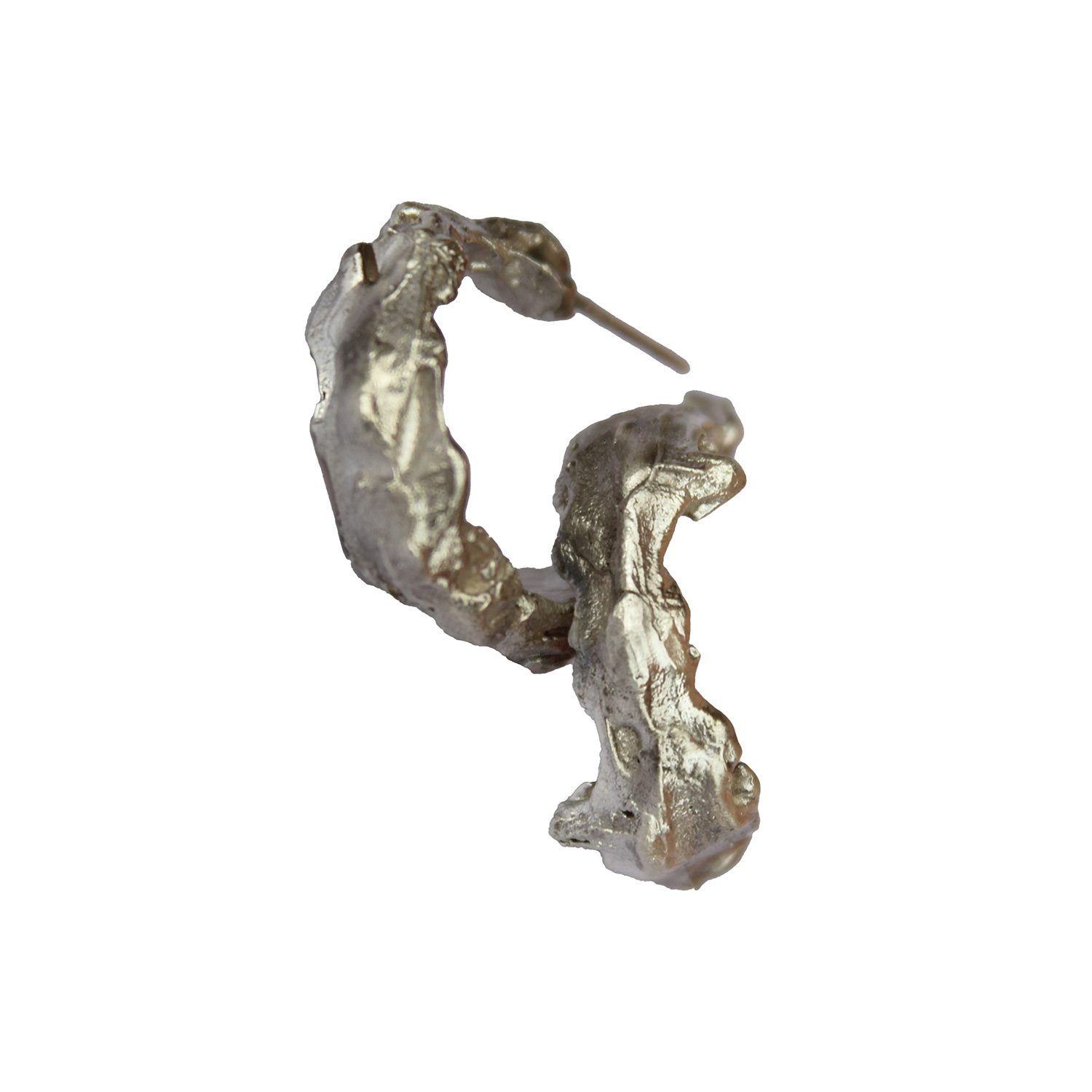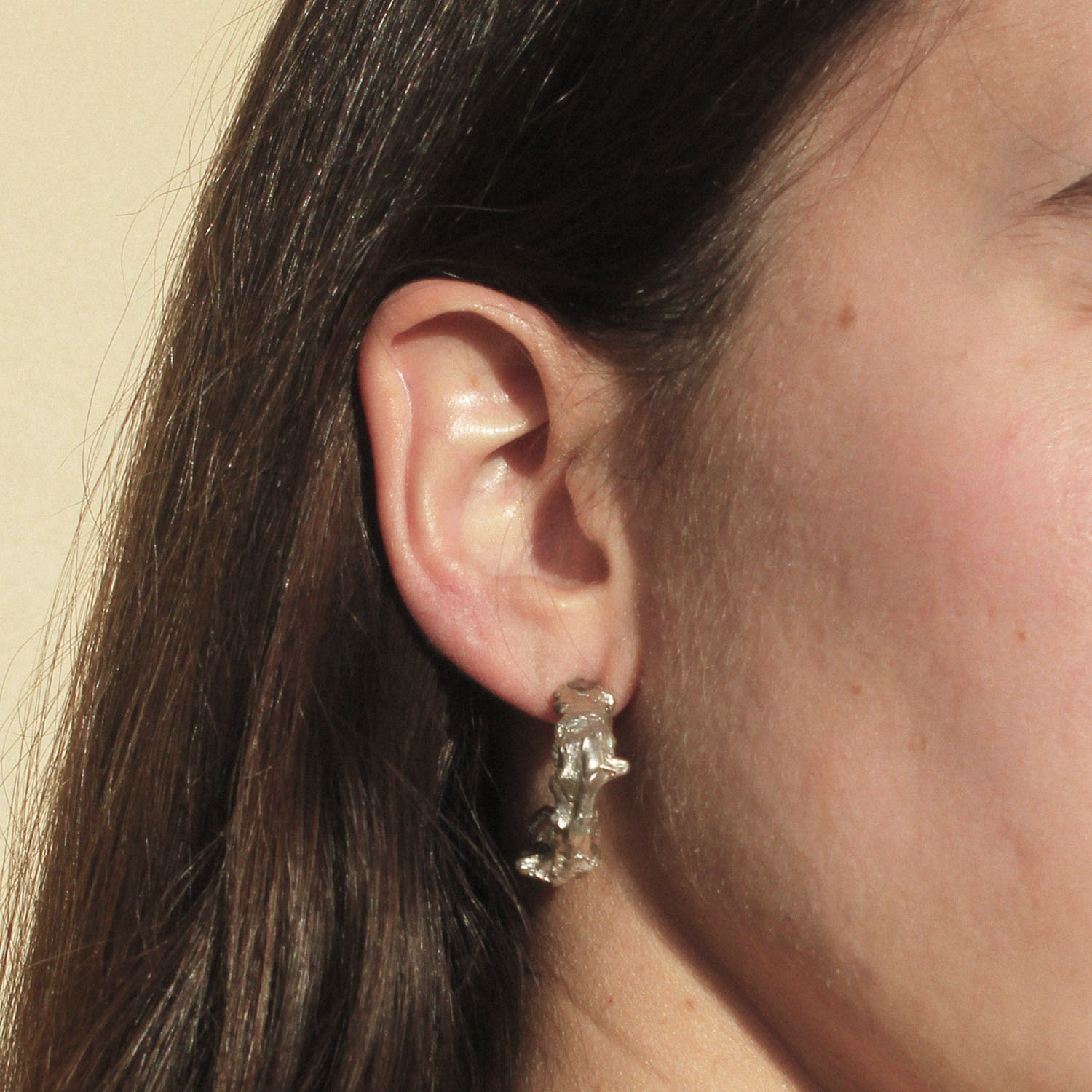 Find out who made this item
Michela Salvi, the creator of the Objectini brand, is a designer from Bergamo, with a degree in Fashion Design from the Politecnico di Milano, specialising in Accessories.
She lives in Venice, where she still attends, at the IUAV, the Master in Fashion and Visual Arts.
She loves to create, experimenting with the properties of different materials, with which she likes to have a direct, almost emotional contact. Thanks to her father, she has learnt to know the main material of her work, the tin: resistant but at the same time sensitive and light, fascinated by how this metal reacts to fusion, boiling and crystallizing. Thus, with her jewellery, she recreates defined and indefinite forms, with the aim of enclosing the beauty of metamorphosis and continuous change.