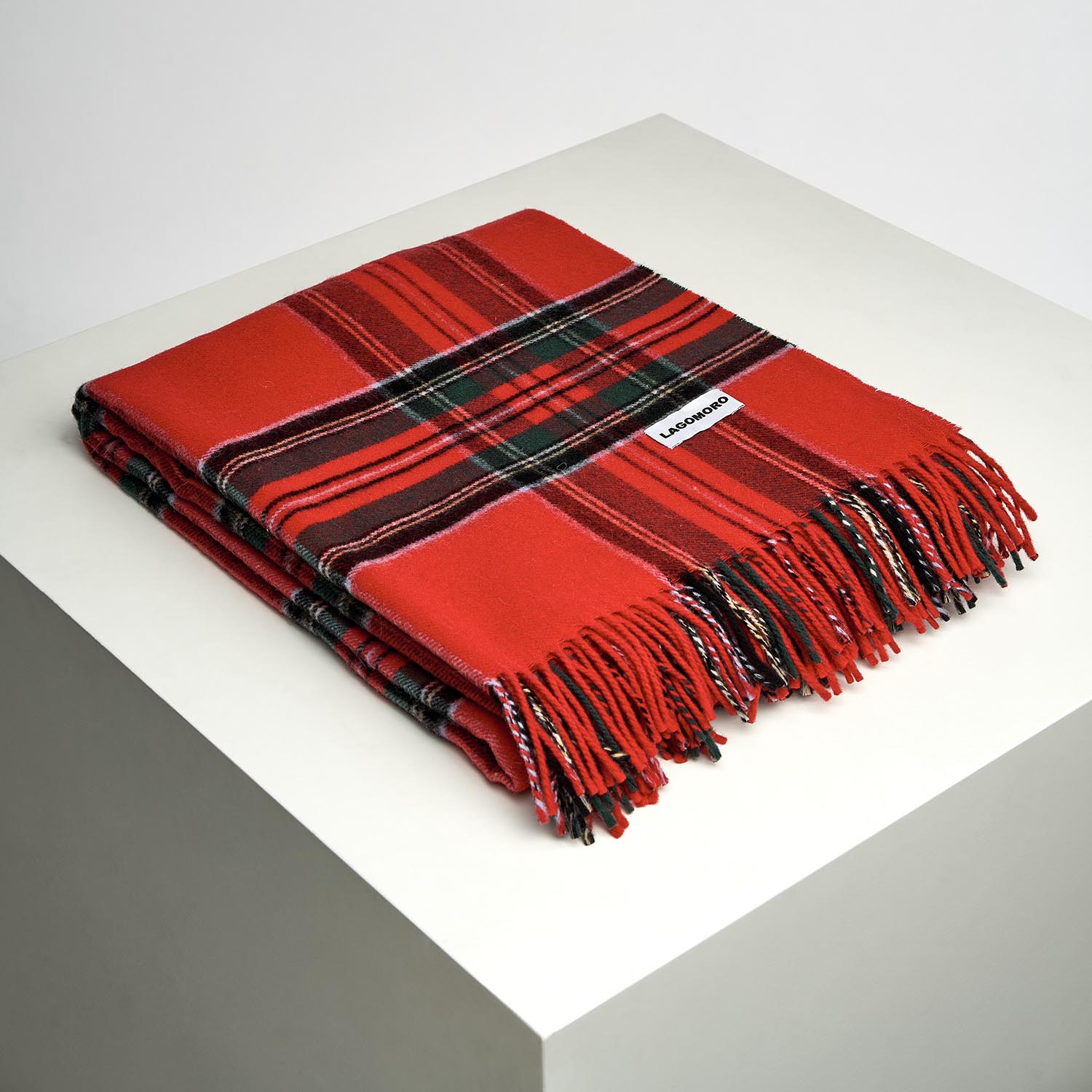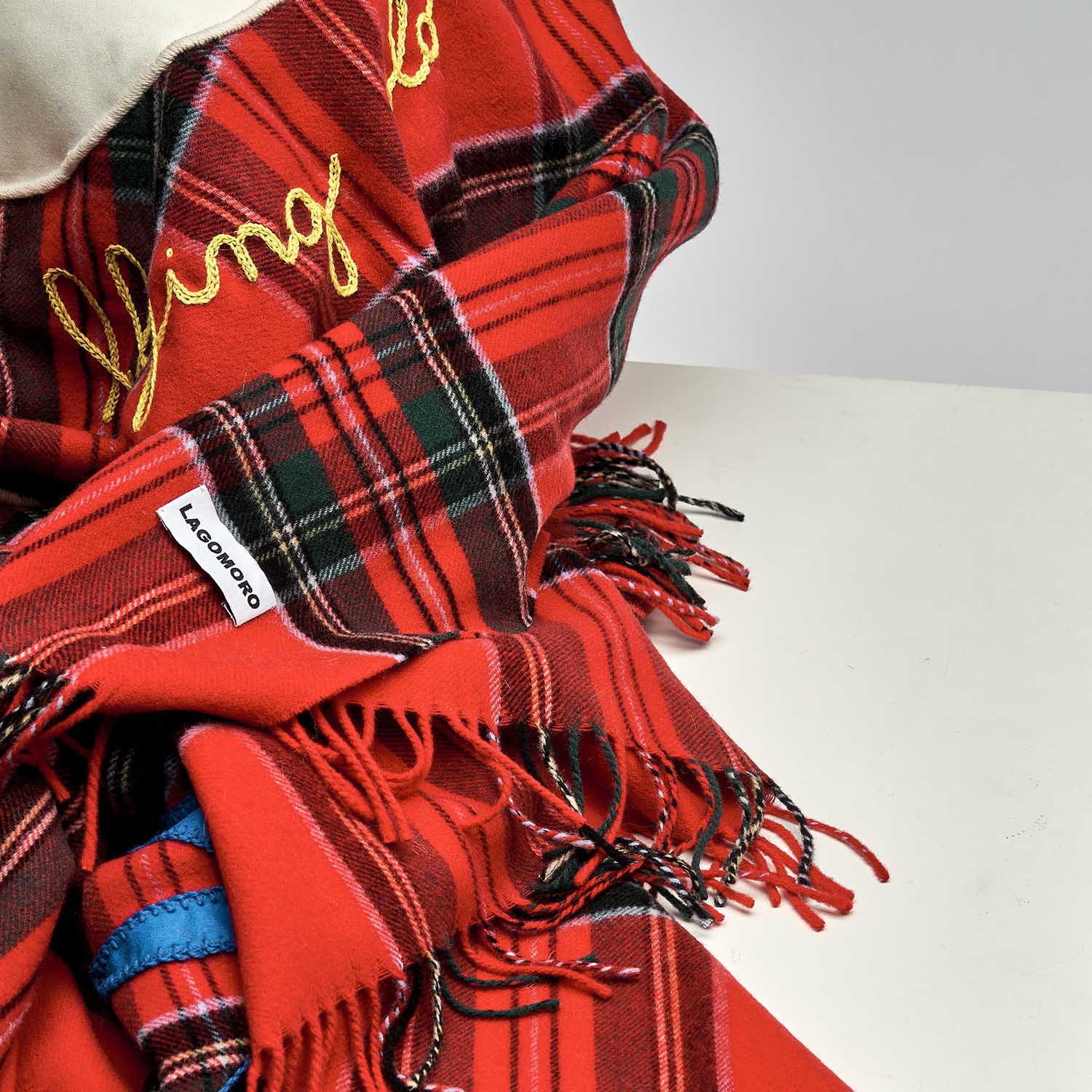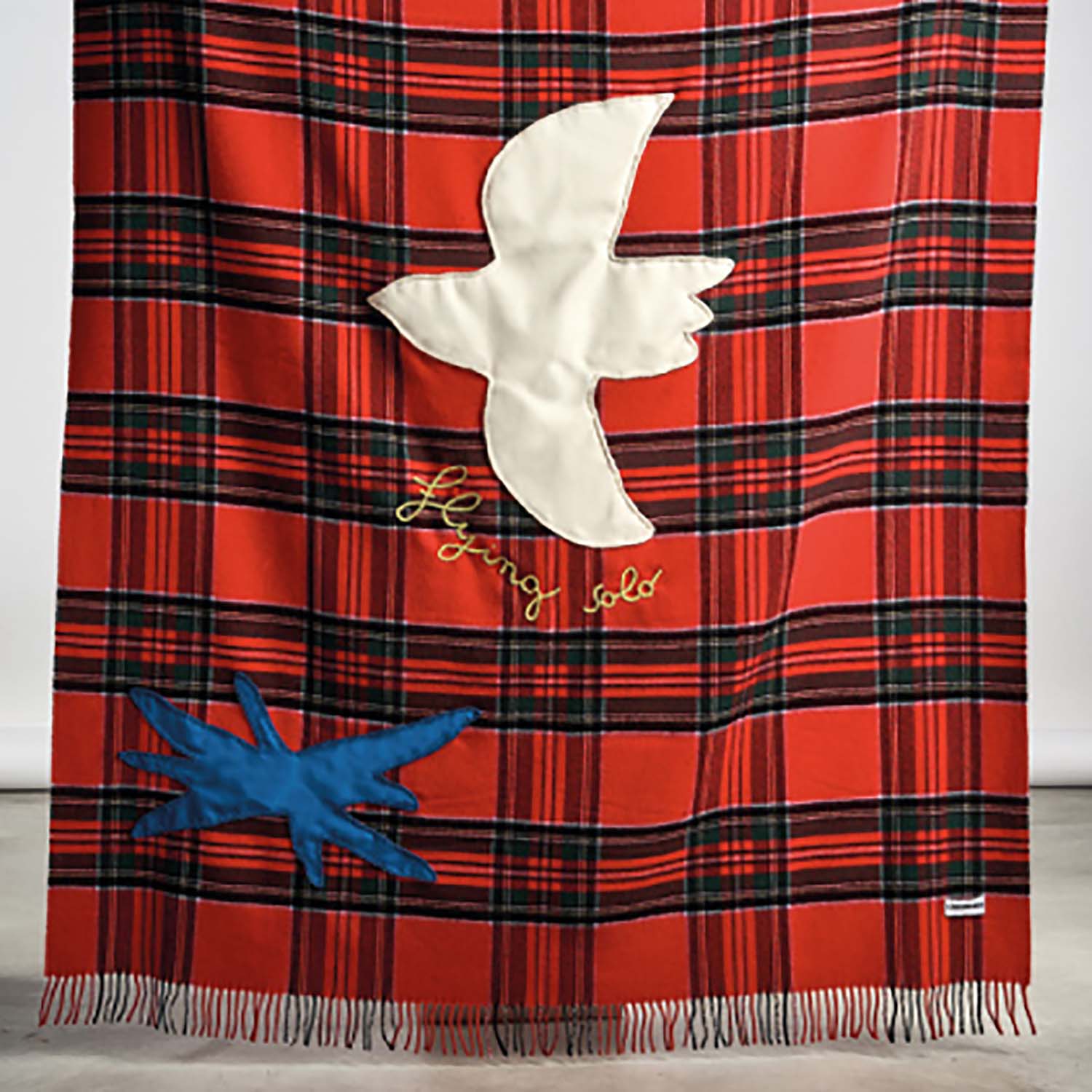 Flying solo
FLYING SOLO is a blanket made of fine quality wool, designed and produced entirely in Italy.
From the experience of historical Tuscan manufacture, the weaving technique and finishing give the surface a very soft and fluffy feel, absolutely delicate and pleasant to the skin.
The wool, which is also spun and woven in Italy, is certified according to the Responsible Wool Standard (RWS) and Detox (supported by Greenpeace) sustainability criteria.
This blanket features a hand-embroidered pure wool fabric patch. The typical English Tartan pattern meets a naive inspired subject, which finds its roots in old folk blankets.
135 x 200 cm
100% pure merino wool extrafine supergeelong
Made in Italy

Shipping: Shipping costs will be calculated at the purchase stage. We are the spokesperson for a community of artisans, which is why each item is shipped directly from the person who produced it.
Delivery times will respect the rhythm of those who have worked on this project with care. For beautiful things you have to know how to wait.
349,00 € Euro
2 in stock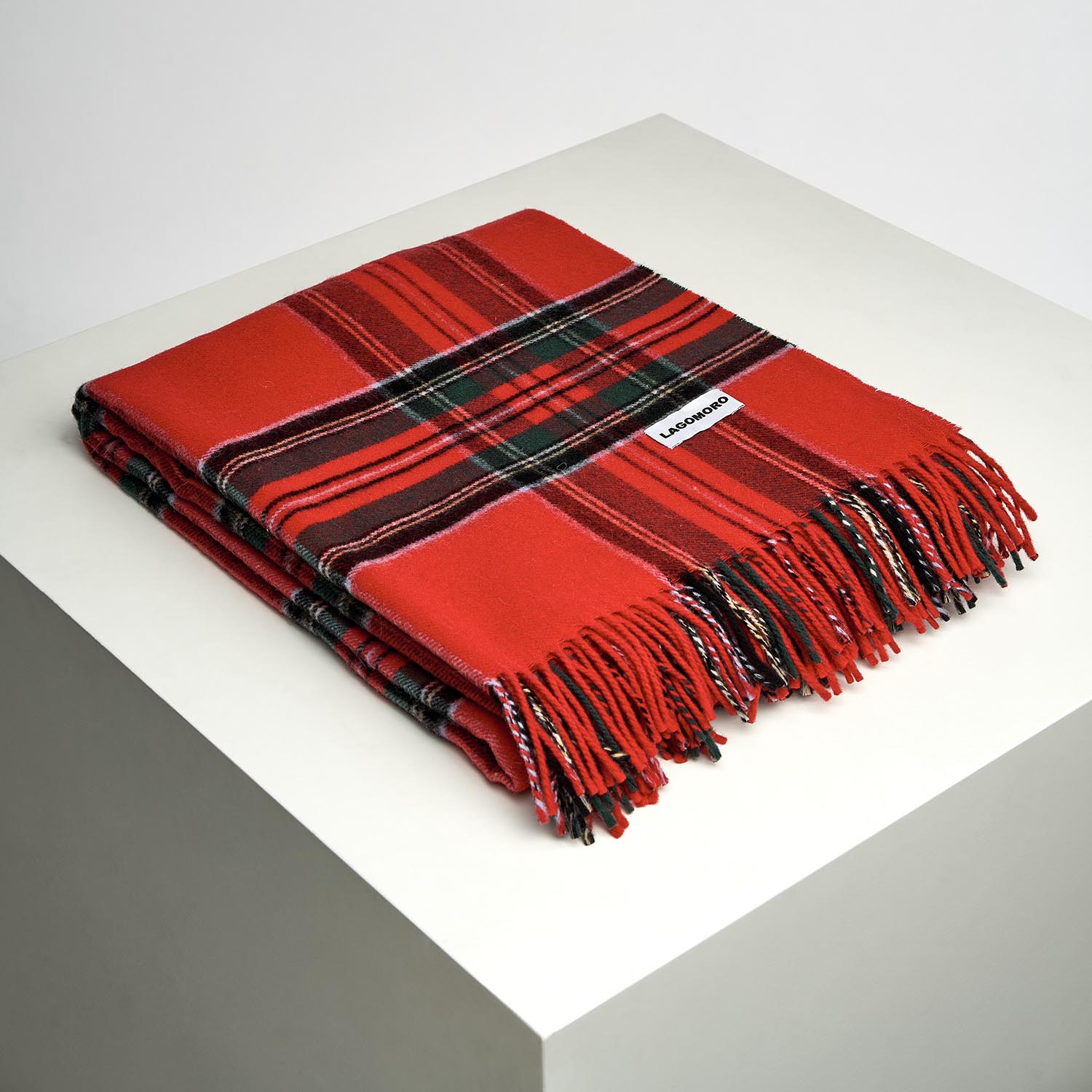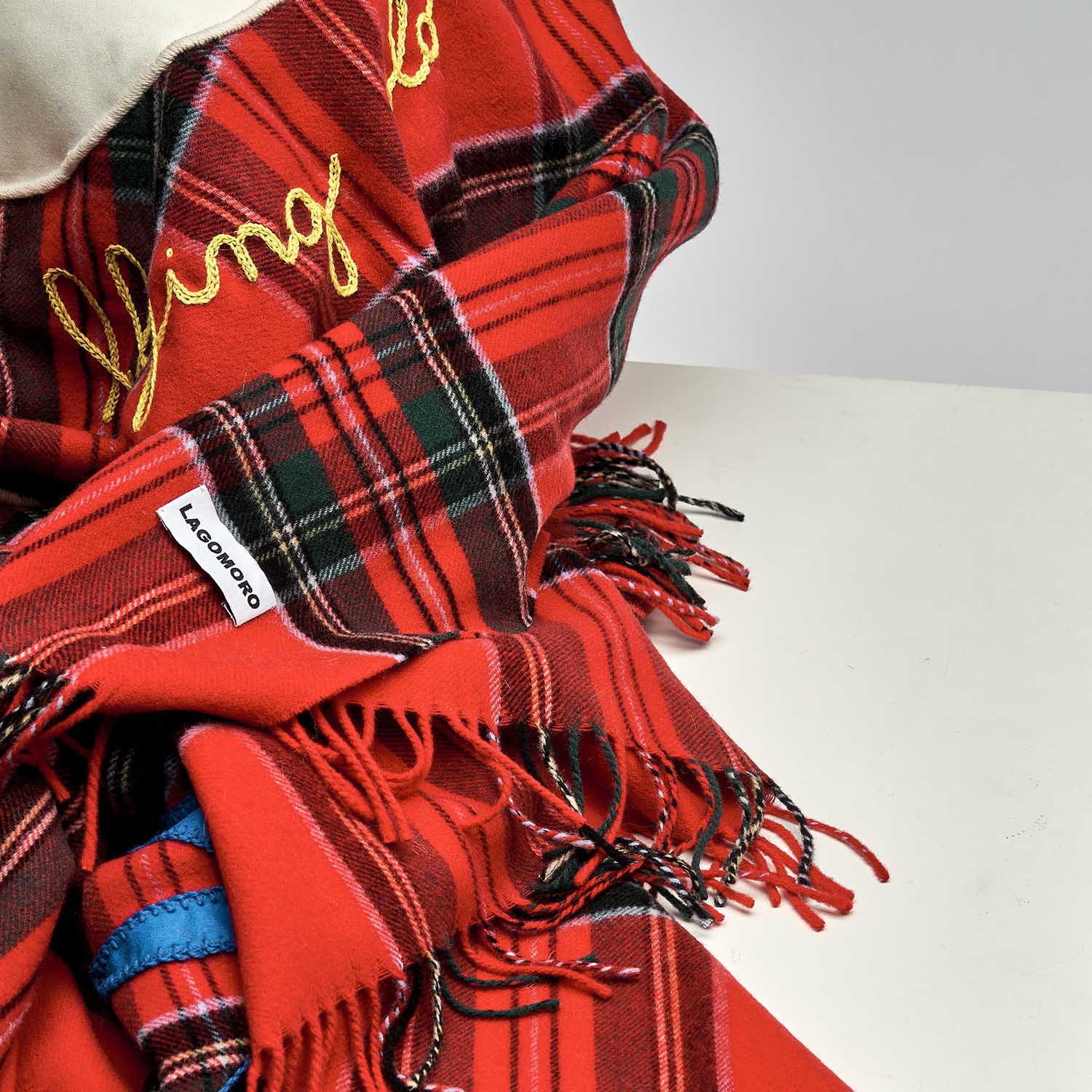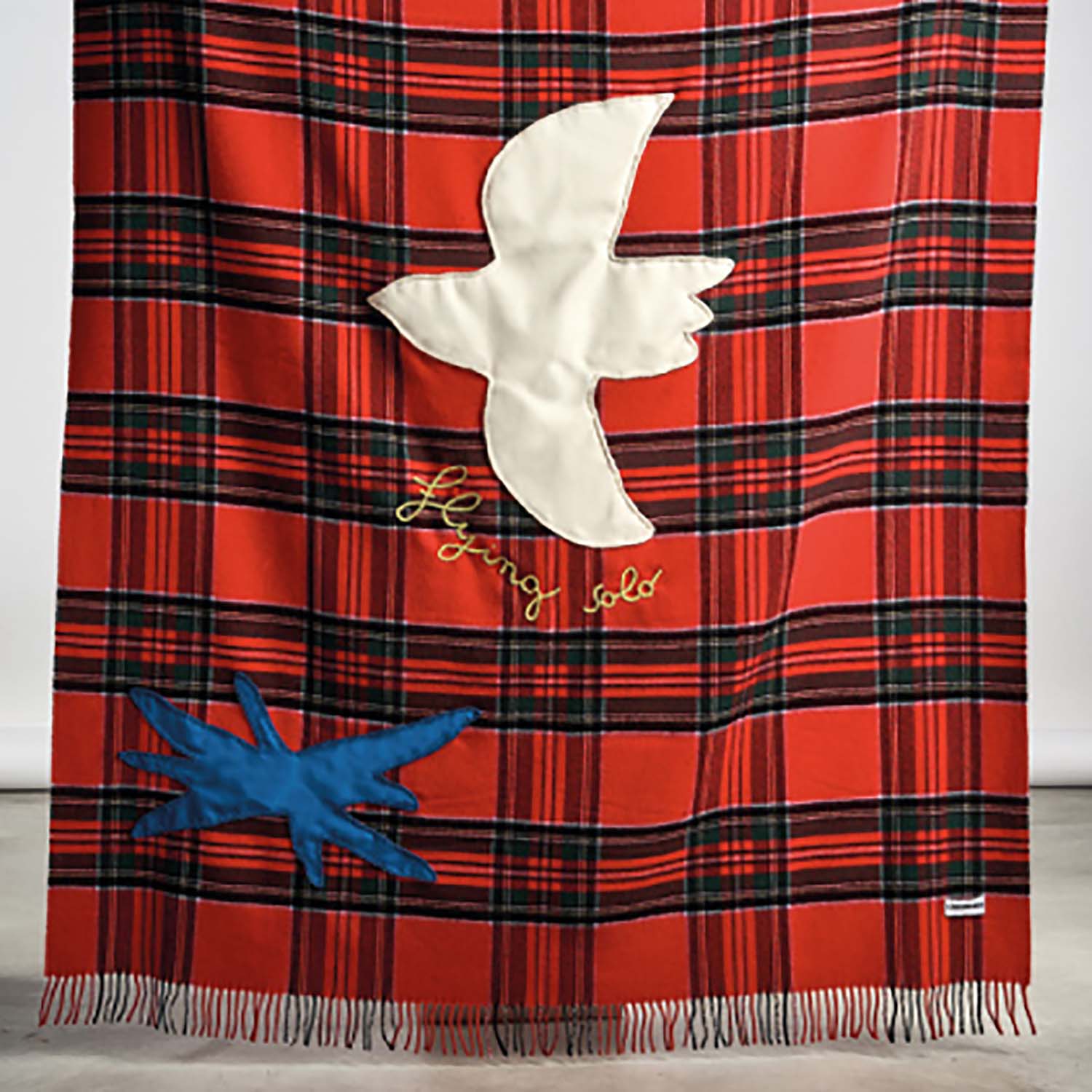 Find out who made this item
LAGOMORO is a textile project born in 2020 from the common vision of a group of friends.
It owes its name to a small mountain lake tucked away in the Italian Alps, where everything took shape and the blanket is the object around which this beautiful and well-kept project revolves.
Lagomoro proposes a new approach to the Italian textile tradition, where the best technique meets international design, creating products that will last over time.
At the heart of the research is the fine quality of the materials. Lagomoro chooses the best wools spun in Italy and certified according to sustainability criteria.
This is how the first collection was born, cared for by expert hands and the result of decades of experience in the field of the textile industry of excellence.