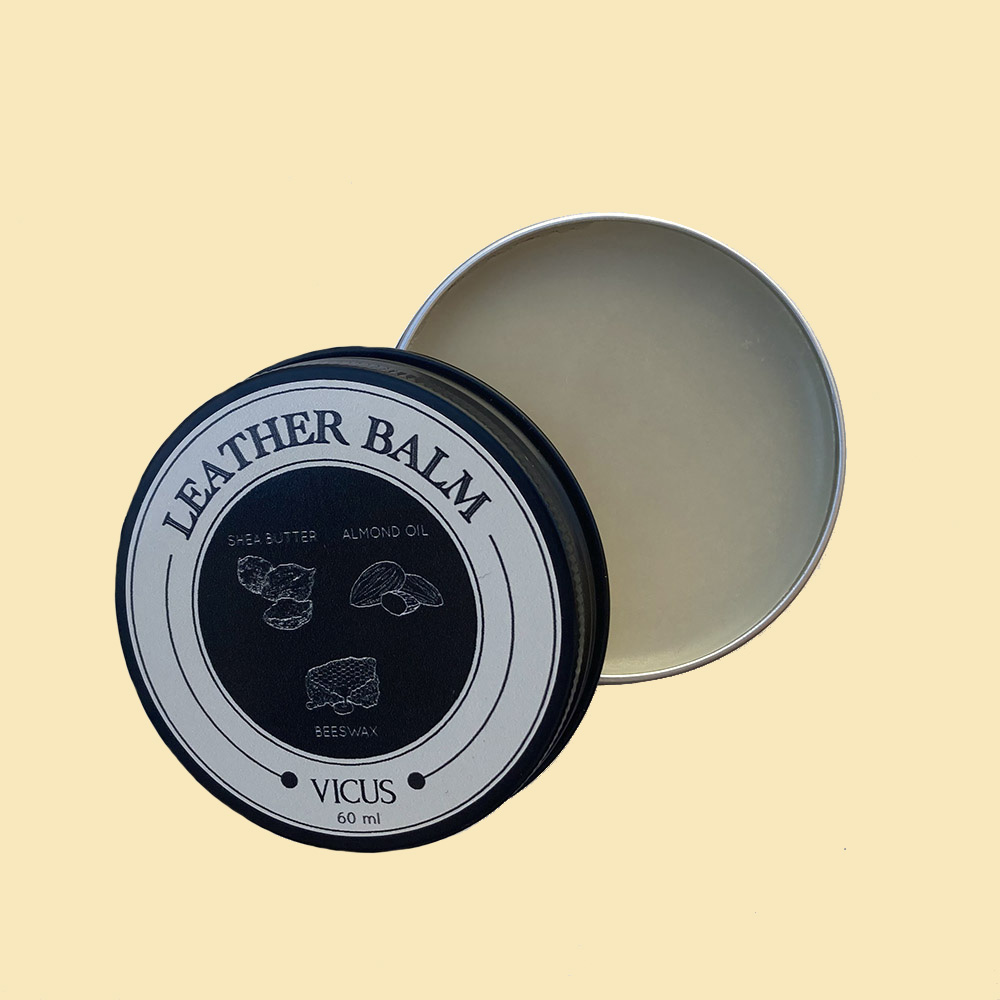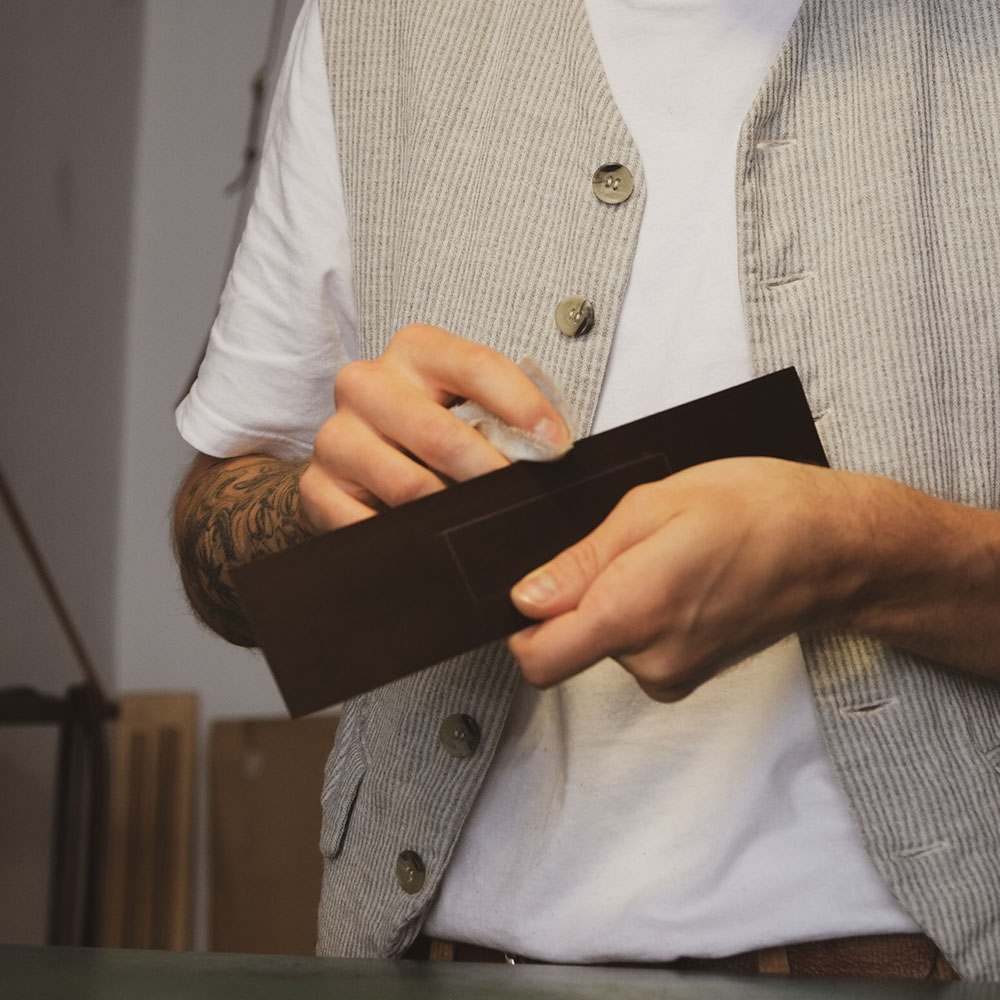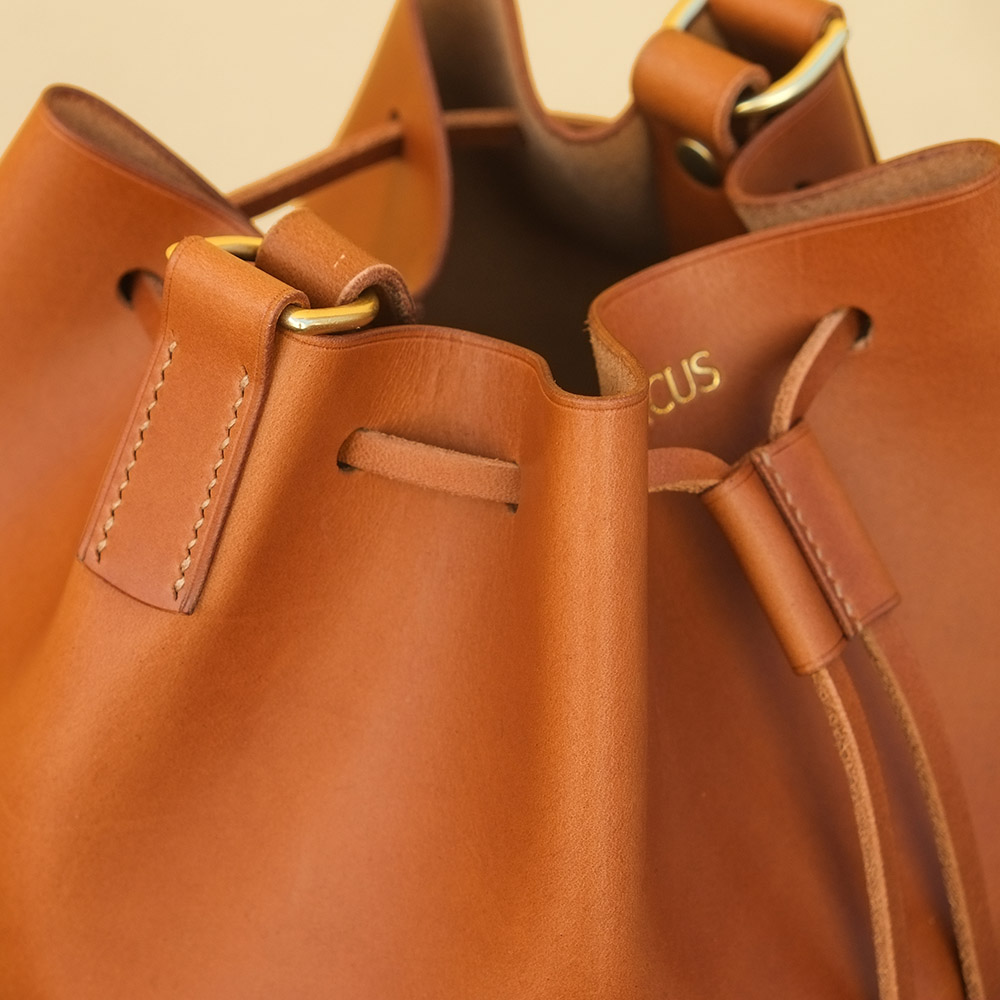 Leather balm
Vegetable leather balm, handmade in Switzerland, consisting of organic shea butter, organic and local beeswax and organic almond oil. These natural ingredients will care for your leather items, protecting them from the elements, helping to protect them from scratches and dryness, and maintaining their softness. The leather conditioner is also designed and intended to restore worn and weathered leather items, it will add some patina and character to the treated item.
How to apply:
1. Ensure leather items are clean and dry.
2. Test a small amount on a hidden part of the leather to preview the results.
3. Apply by hand and massage into the leather.
4. Let the balm absorb into the skin and then wipe off with a clean cloth.
5. If necessary, repeat the process to protect, restore and prolong the life of leather items.
Shipment: Shipping costs will be calculated in the purchase phase. We are the spokespeople of a community of artisans, for this reason, each item is shipped directly from the person who produced it.
Delivery times will respect the rhythm of those who have worked on this project with care.
For beautiful things you have to know how to wait. 
13,00 € – 17,00 € Euro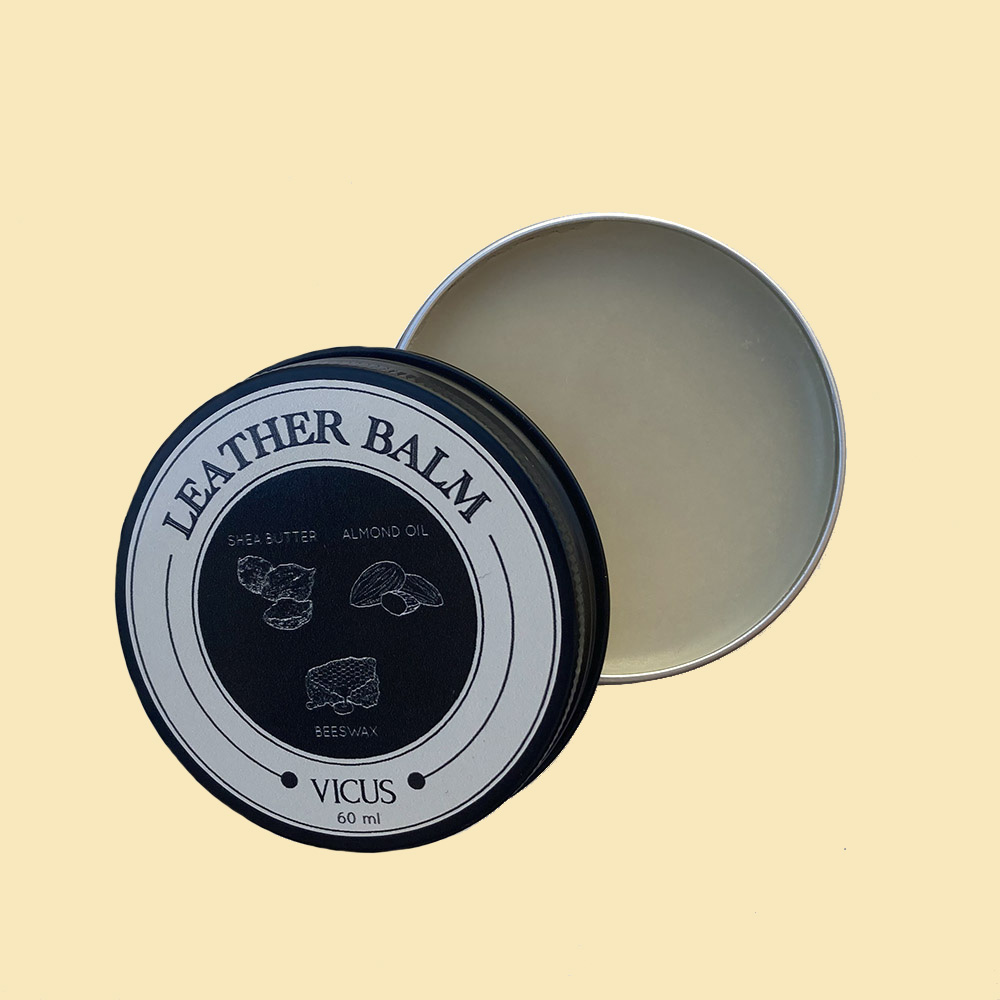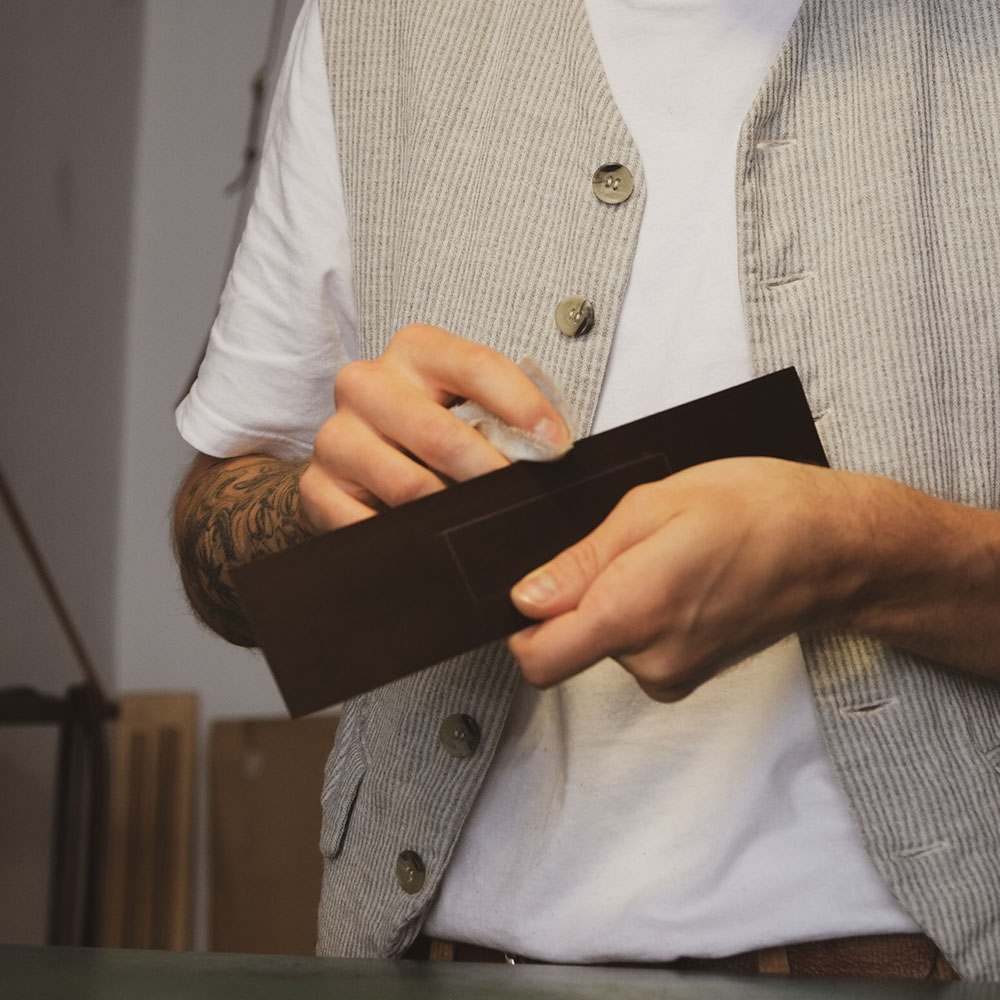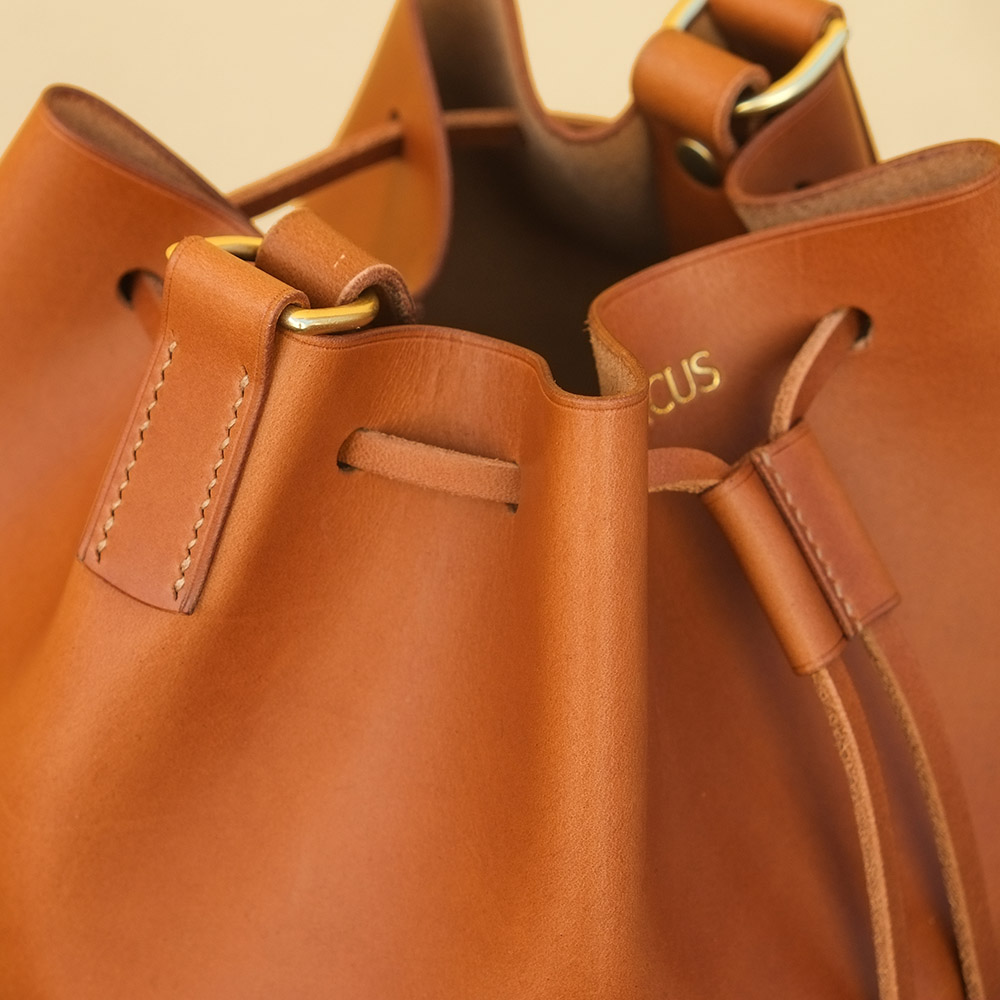 Find out who made this item
Marco Lazzaroni founded VICUS in 2015, transforming his living room into an atelier, giving life to his true passion: the manual processing of leather. VICUS' production aims at the best quality of entirely handmade products and high functionality combined with the most essential shapes. The result is the original unification of a minimal and modern aesthetic concept with one of the oldest textile traditions.
VICUS products represent the old traditional Swiss values of manufacturing, such as rigour, precision and meticulous attention to detail in the production process. Marco is a member of the Swiss Handicraft Federation, thus certifying a high degree of quality.