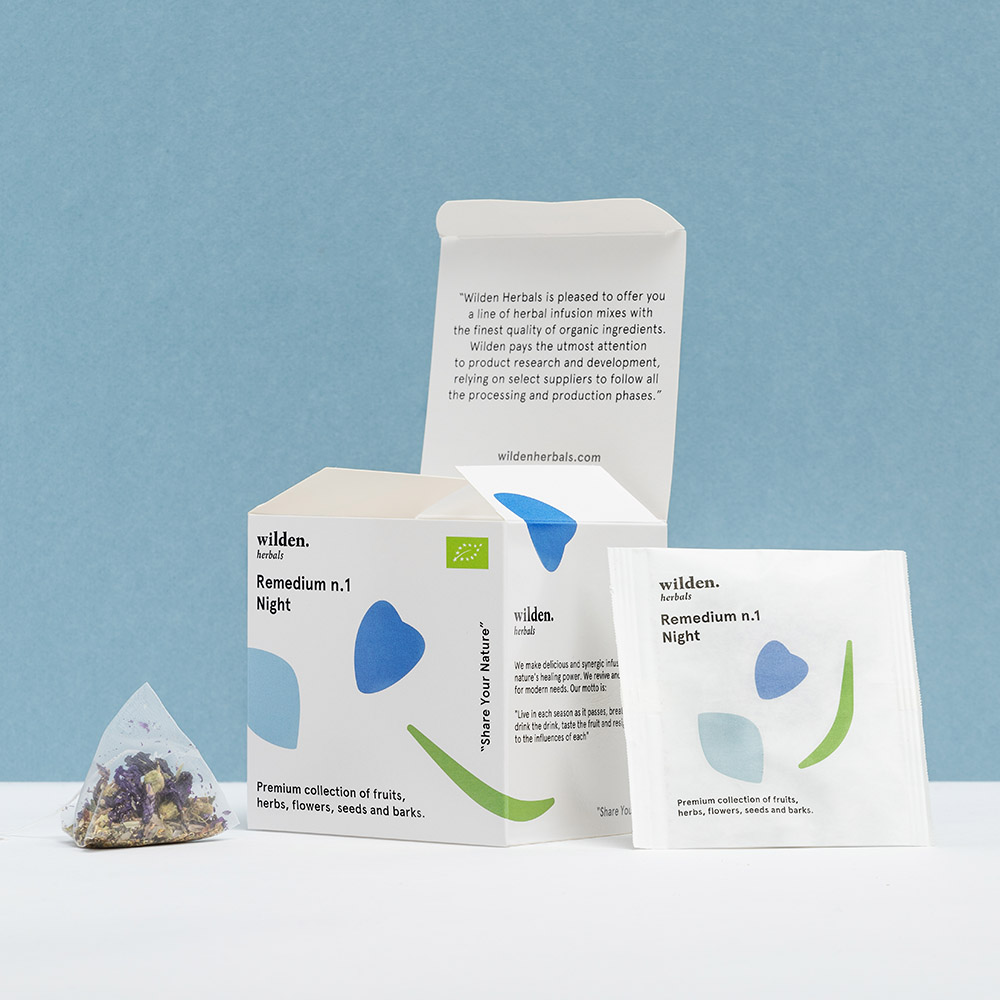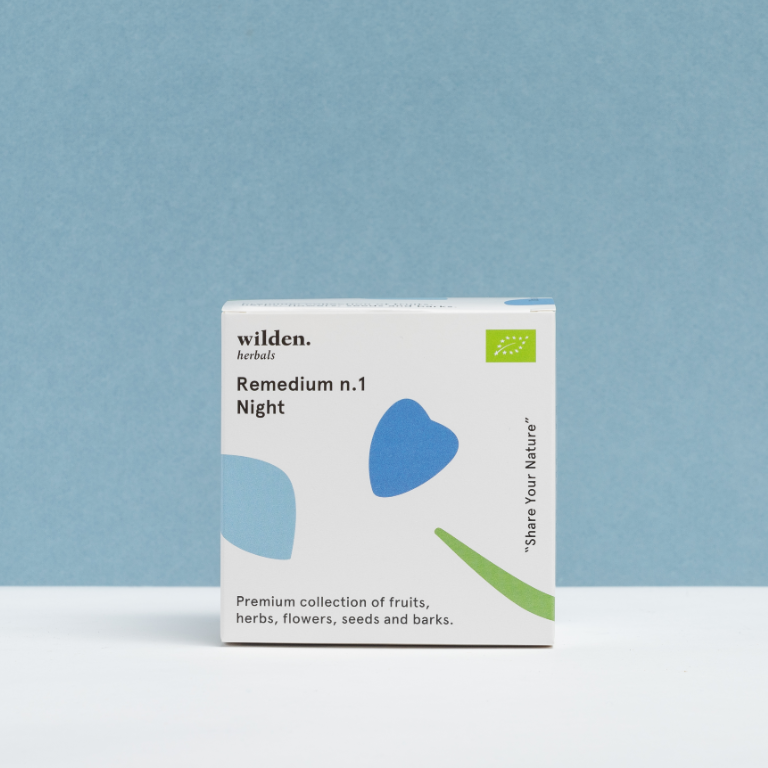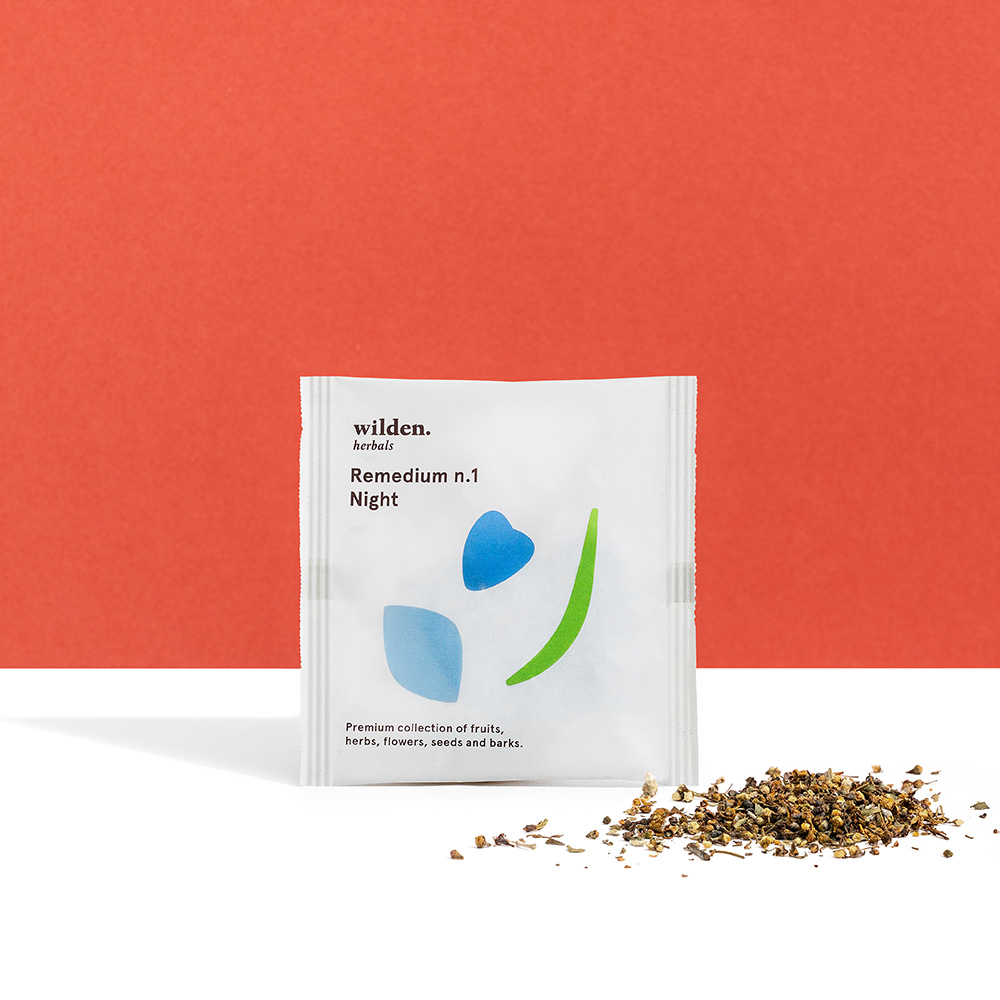 Remedium n.1 Night
Remedium n. 1 is a herbal tea with calming and sedative properties to help you sleep and improve the quality of your night's rest, perfect to end a long day.
A blend of 9 herbs that balance each other well and reinforce each other's effects. Lemon balm, passionflower, lime and hawthorn act synergistically to promote intense and pleasant relaxation.
Ingredients: sweet orange, woodruff, lemon balm, chamomile, marshmallow, passionflower, silver lime, hawthorn, valerian. All Wilden. herbals products come from controlled organic farming and are certified by "ICEA".
Format: Box of 10 teabags
Wilden's Remedia are herbal teas created to offer you delicious daily support on every occasion. This line is the result of careful research, selection and experimentation, aimed at offering infusions that are balanced in flavour and synergistic in their effects.
The case is made of 100% recyclable cardboard, while the overwrap is made of biodegradable paper sealed with corn starch.
with corn starch.
The filter of each infusion is fully compostable and TUV certified in compliance with European legislation.
Shipment: Shipping costs will be calculated in the purchase phase. We are the spokespeople of a community of artisans, for this reason, each item is shipped directly from the person who produced it.
Delivery times will respect the rhythm of those who have worked on this project with care.
For beautiful things you have to know how to wait. 
9,50 € Euro
10 in stock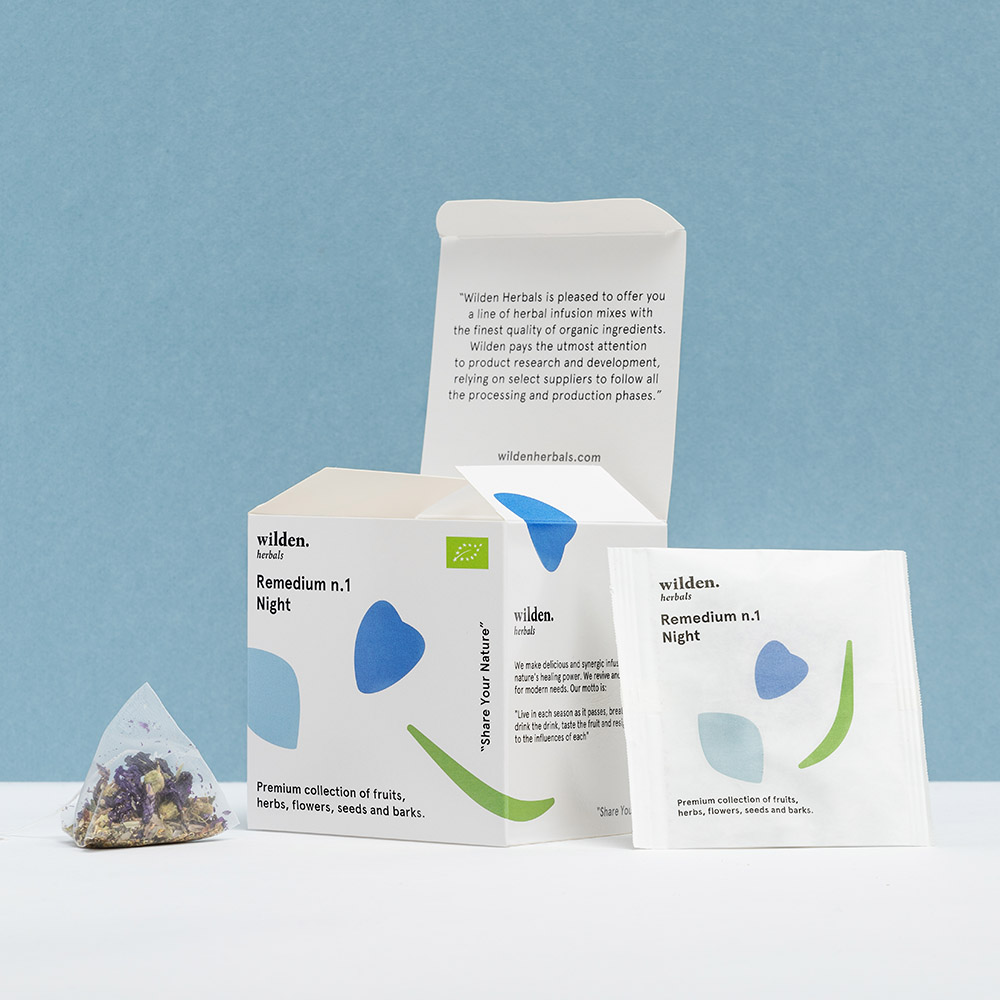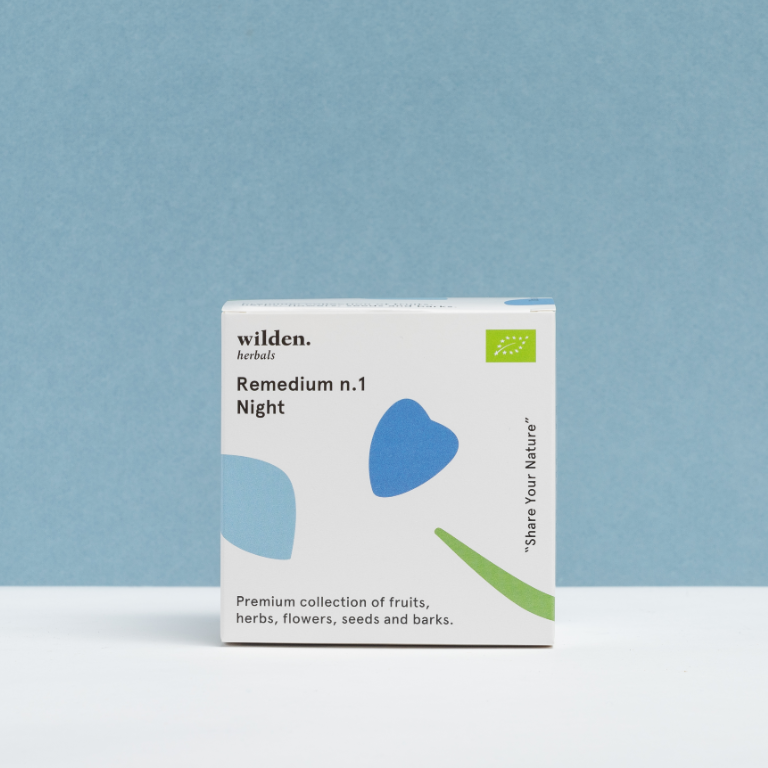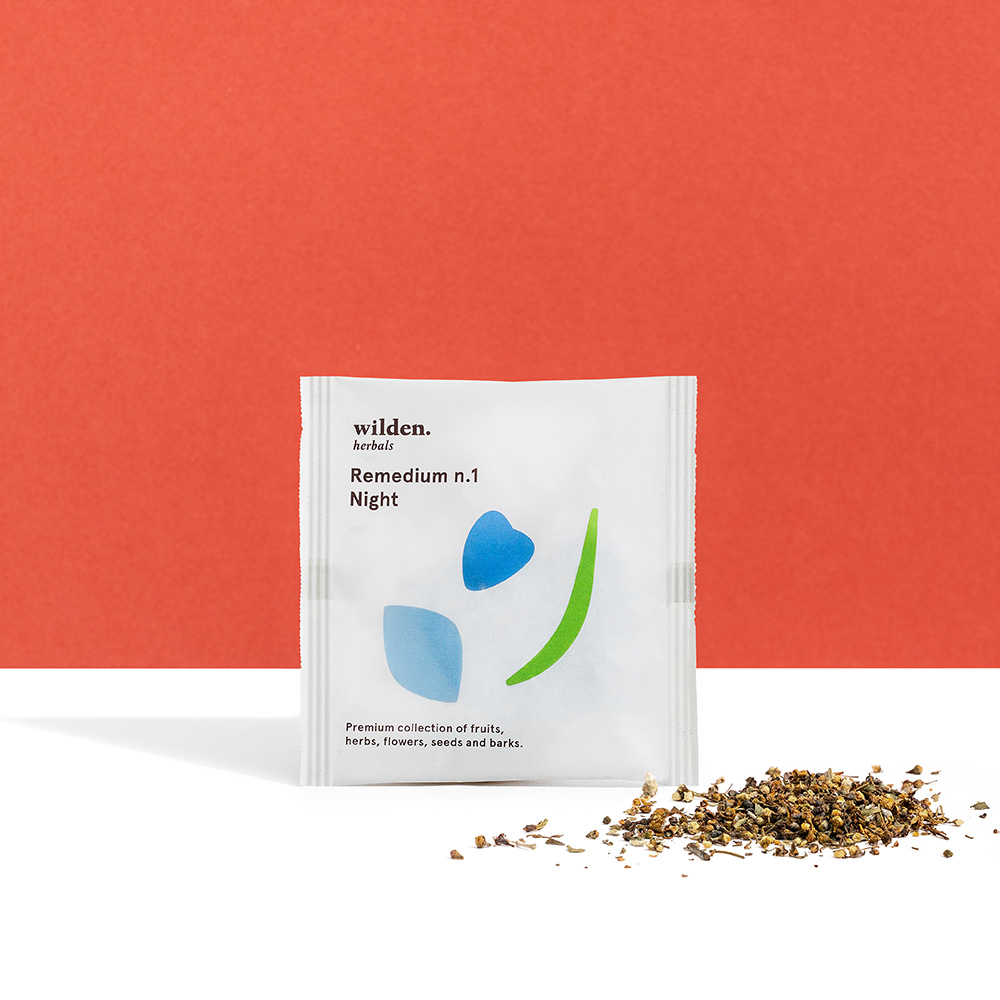 Find out who made this item
Founded in 2018 from an idea of three partners united by the desire to rediscover slowness, Wilden Herbals is a brand born with the vision of rediscovering the healing power of plants and rethinking, renewing them, ancient traditional remedies to improve our lifestyle.
Their infusions are the culmination of agriculture that aims to reduce environmental impact to a minimum, preserving the natural fertility of the soil and supporting its natural balance.
The defining factor of Wilden is the people who are part of it: from the producer to the small artisan, each personality involved is an added value in terms of skills, commitment and contribution.