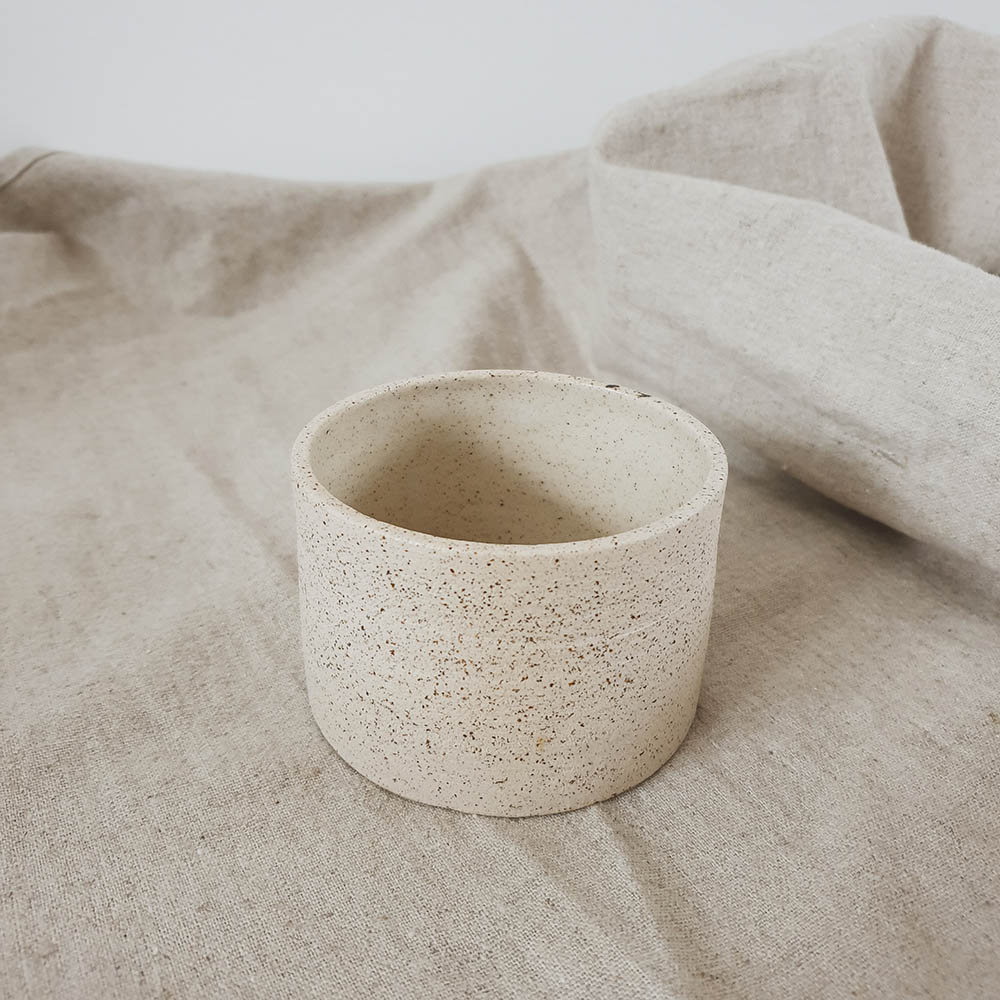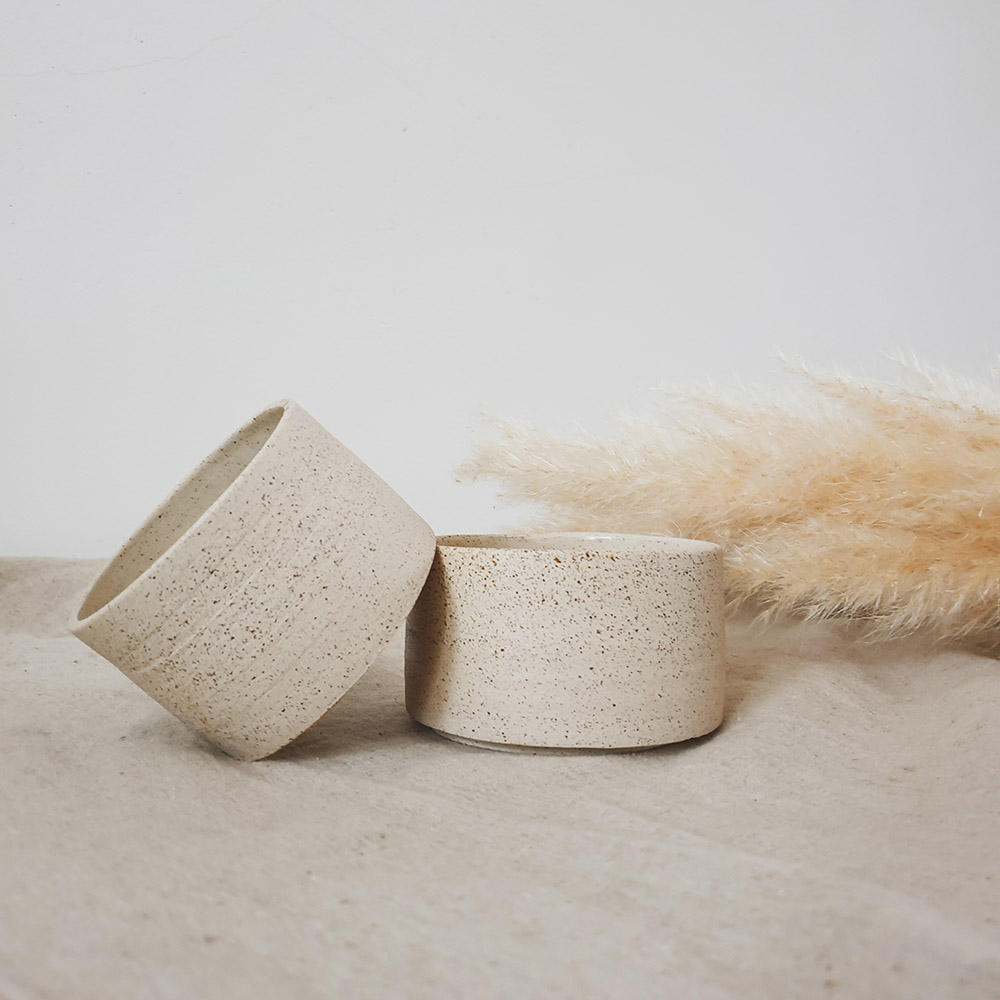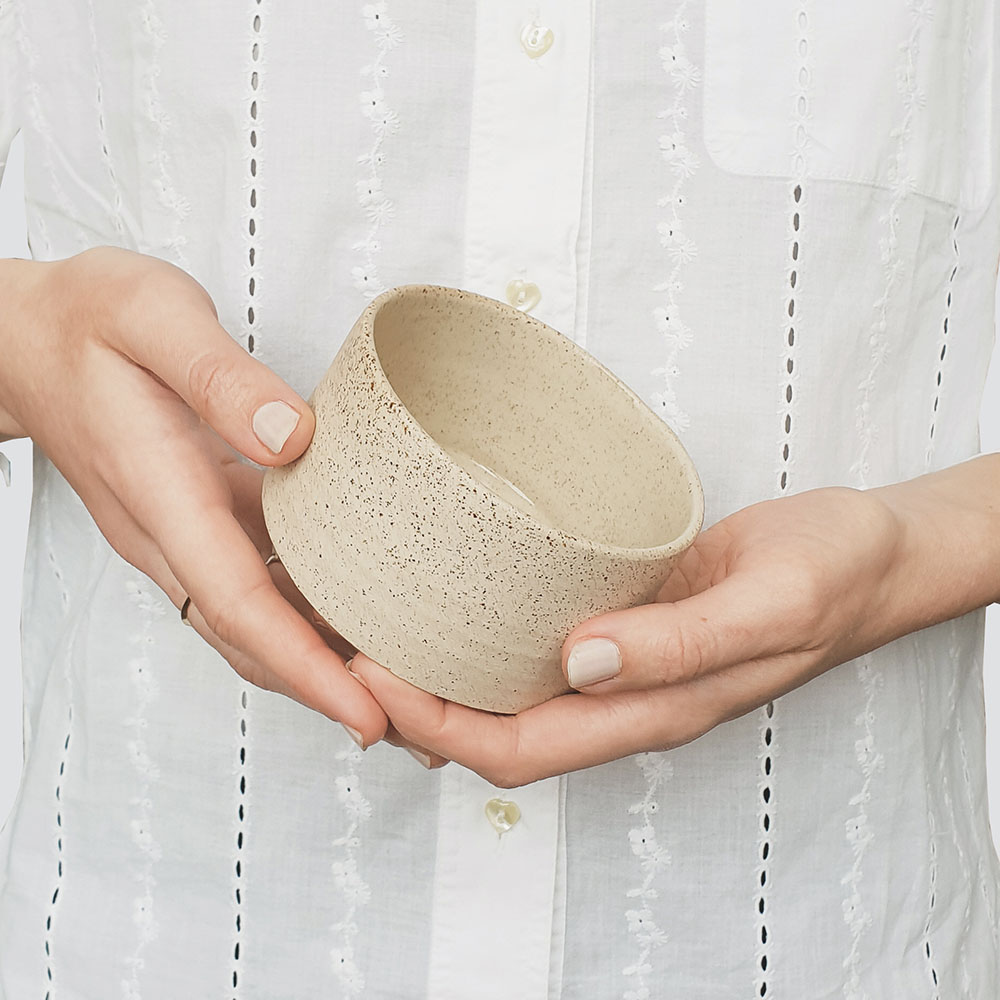 Rituali domestici – cup
500 cl cup
Inspired by the oriental tradition of the tea ceremony – these ceramic mugs for tea addicts, or for those devoted to long coffees, are characterised by essential and harmonious lines.
The transparent lacquer – applied only to the inside – allows better preservation of the product in contact with the drinks.
The absence of a handle gives the hand a direct encounter with the clay which, left natural on the outside of the cup, has an unexpected matt texture.
Experience, gesture and tactility in the act of drinking thus become as important as what the cup will contain.
It is the revenge of the container.
They can be put in the dishwasher, but hand washing is recommended to best preserve the aesthetics of the product.
Colour: dotted ecru clay
Size: H: 5 cm, D: 9 cm
Shipment: Shipping costs will be calculated in the purchase phase. We are the spokespeople of a community of artisans, for this reason, each item is shipped directly from the person who produced it. Delivery times will respect the rhythm of those who have worked on this project with care. For beautiful things you have to know how to wait. 
20,00 € Euro
2 in stock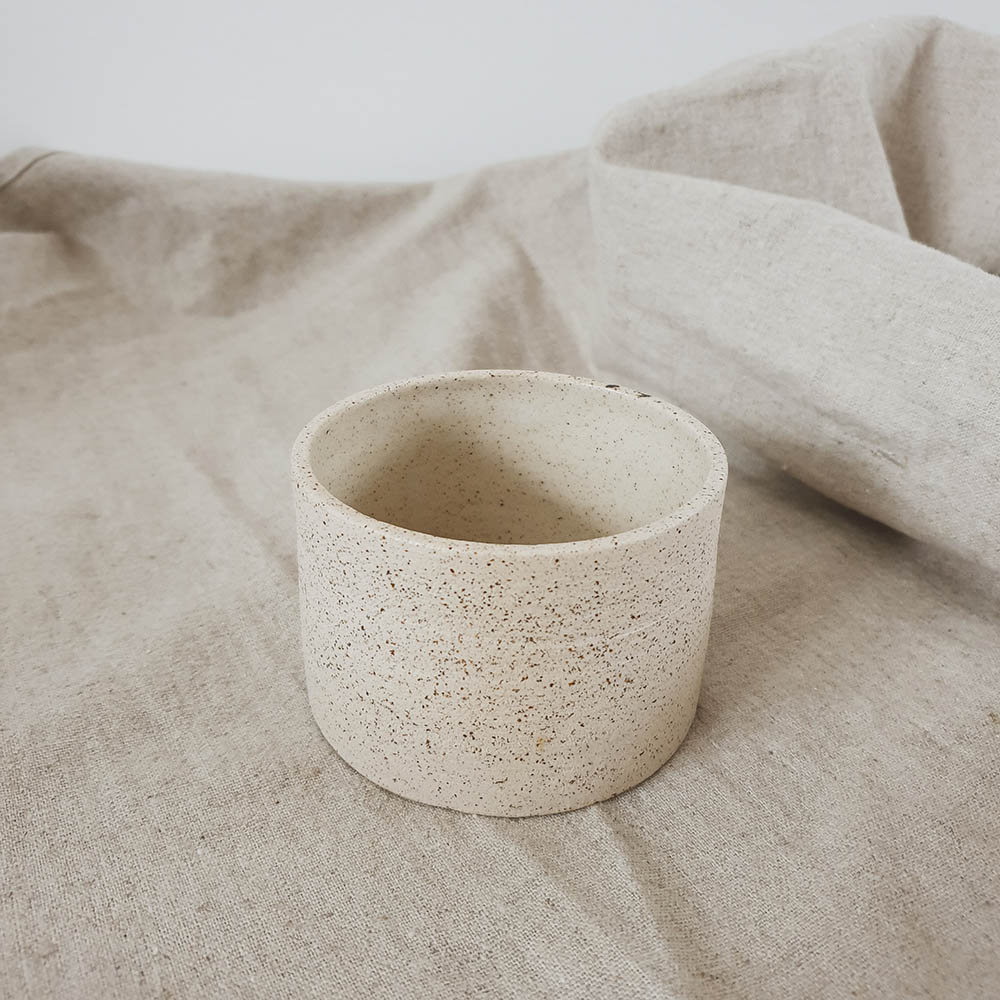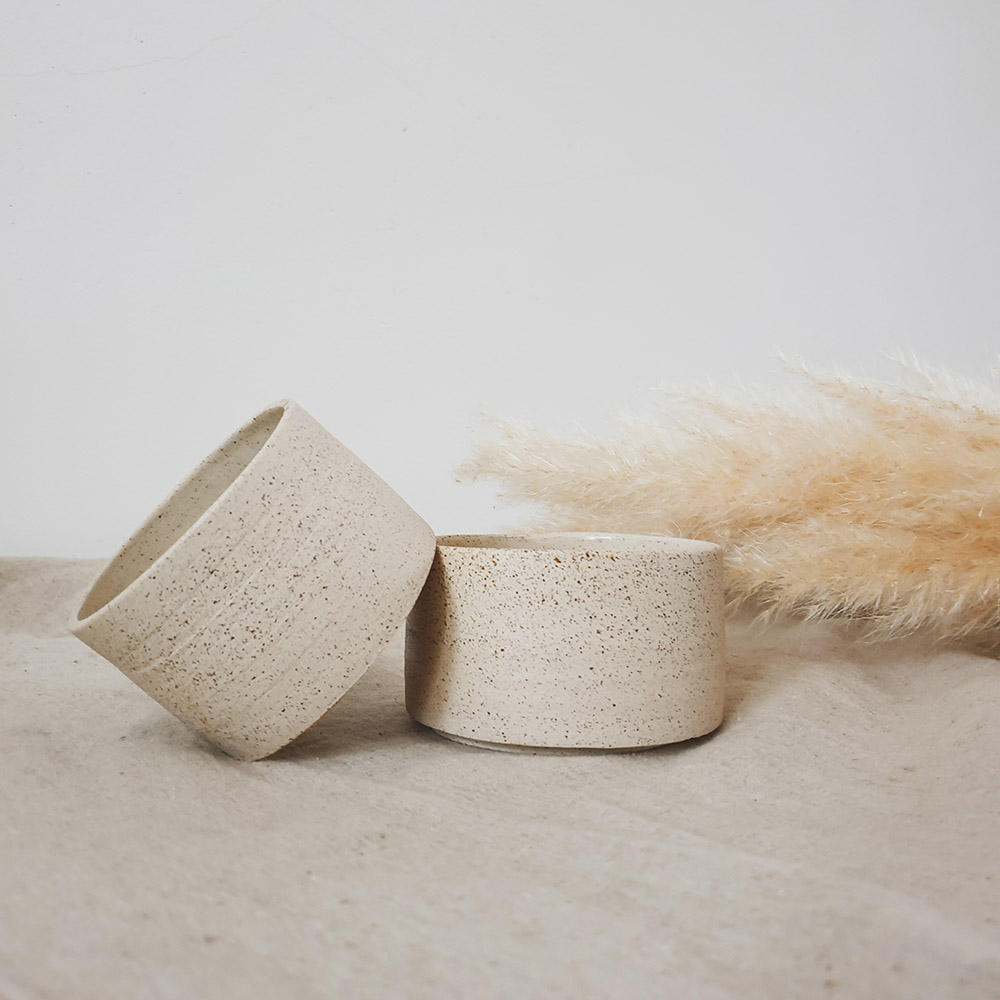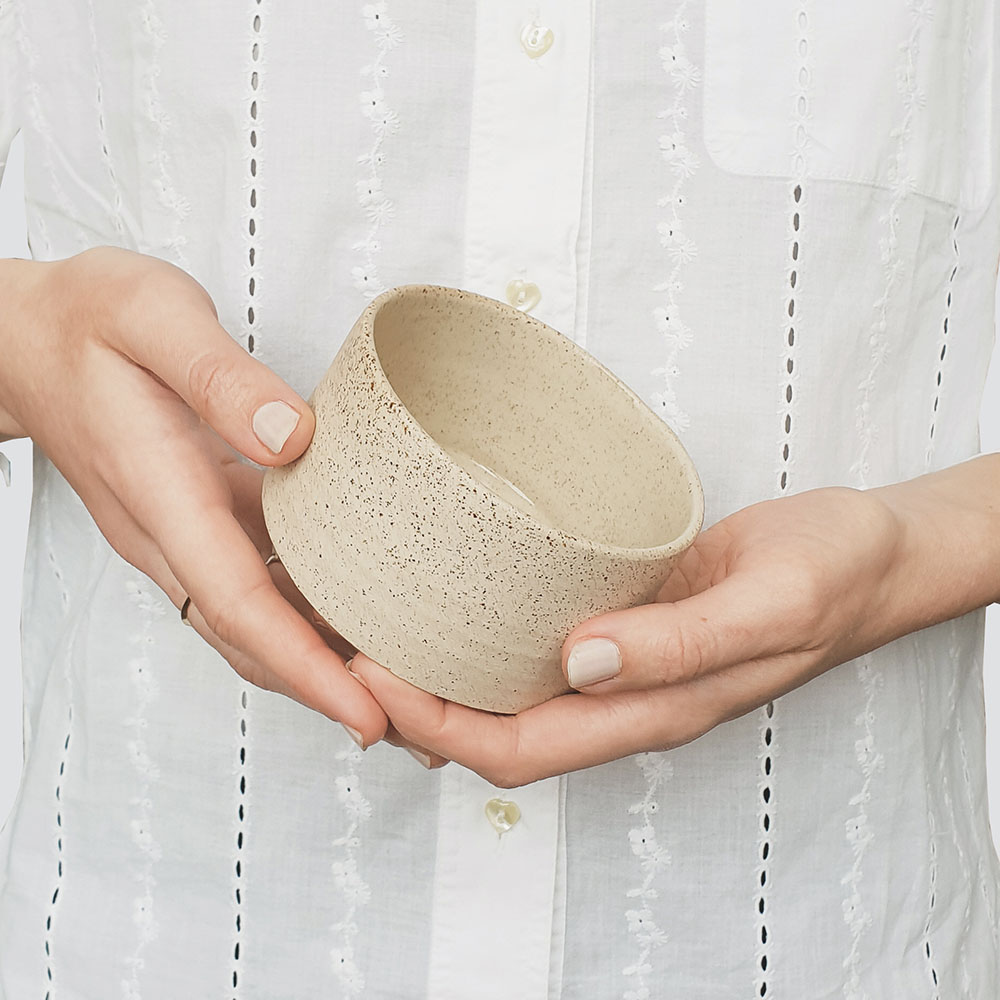 Find out who made this item
CCONTINUA is a project born in 2020 by the hands of Chiara Caselli, an Interior Designer based in Amsterdam with the heart in Italy.
Chiara merges in her ceramic pieces her Italian roots related to the manufacturing of terracotta, with the love for art and the cultural treasures collected during her trips.
The result is unique, minimal, timeless pieces and essential lines, which belong to the daily use of the home and its heart, the kitchen.