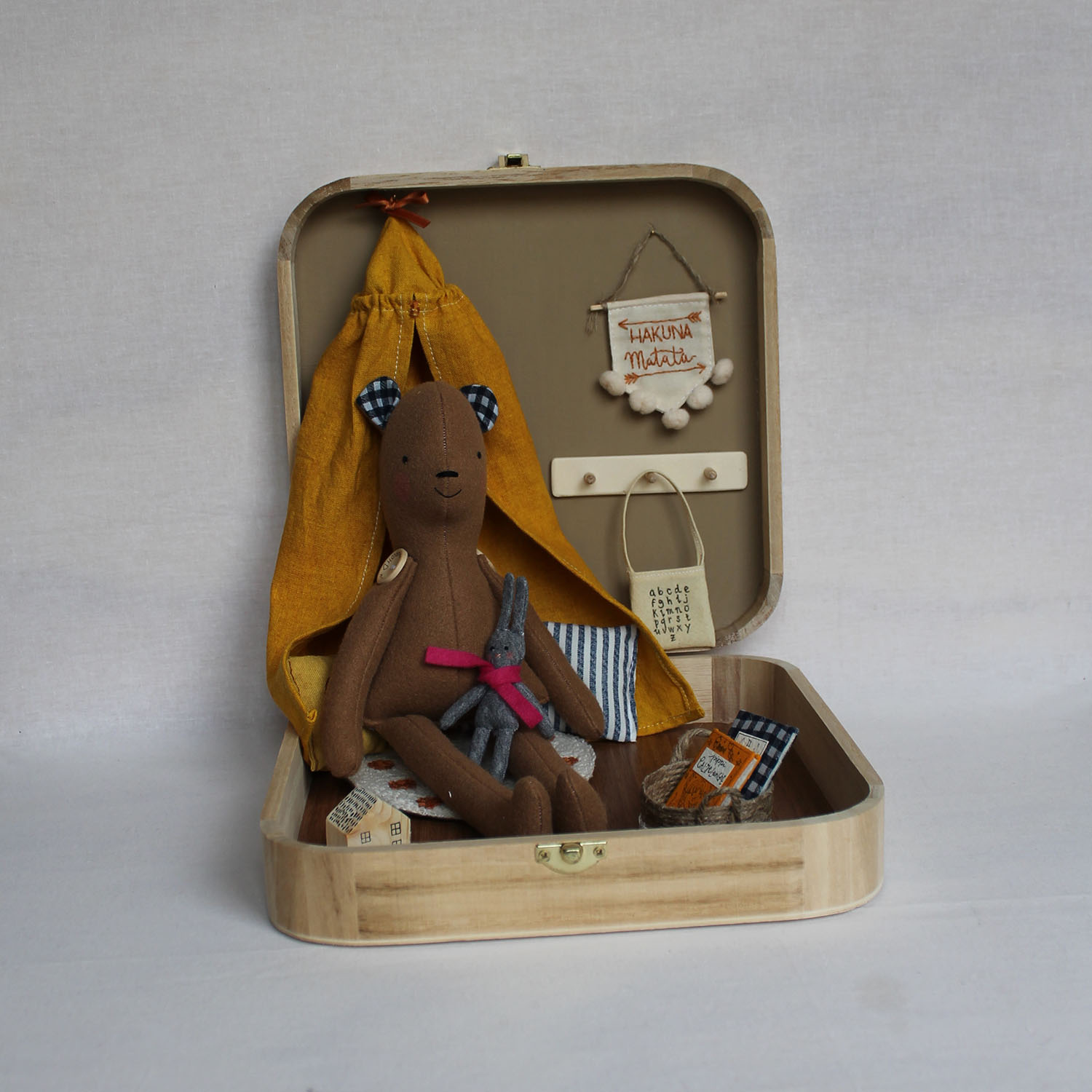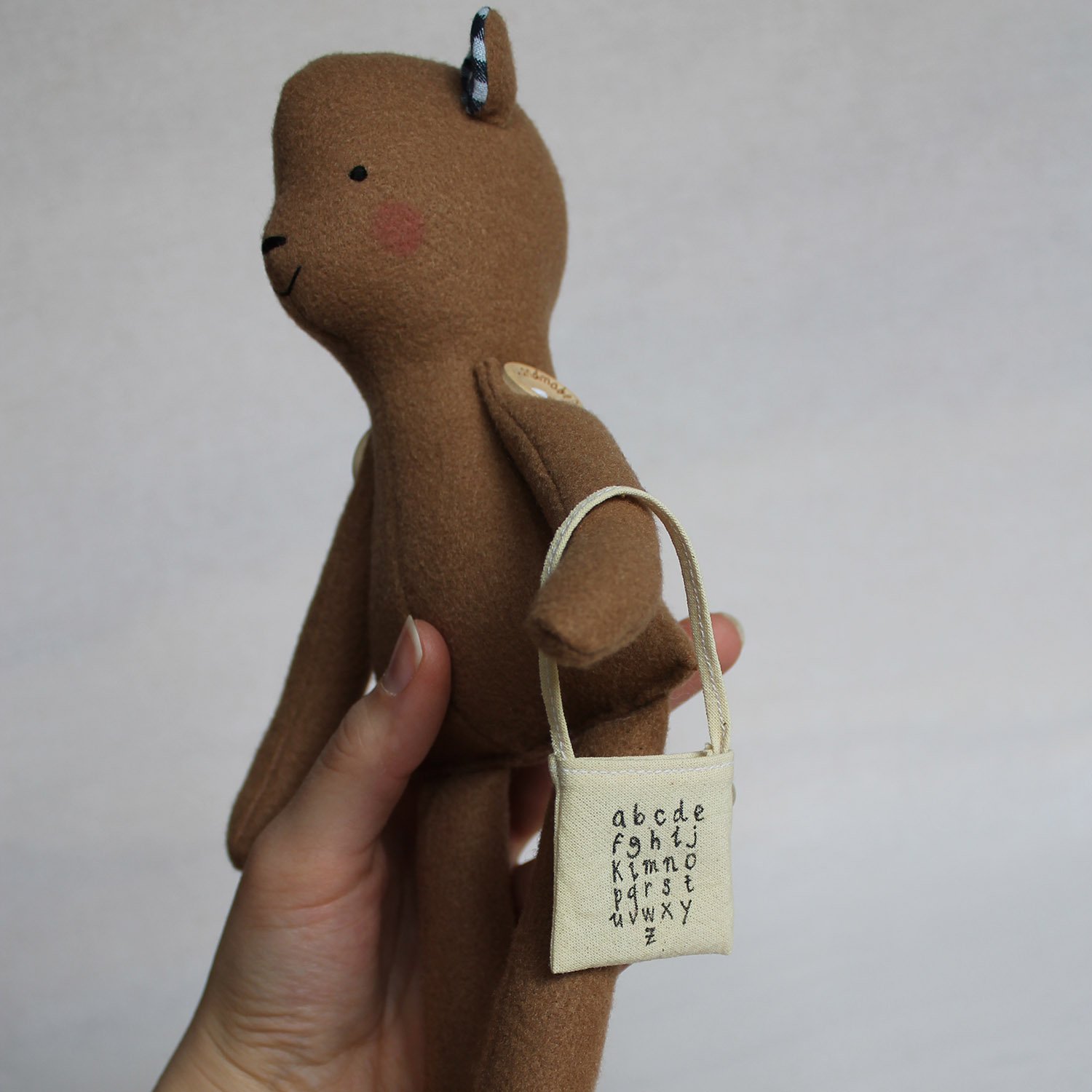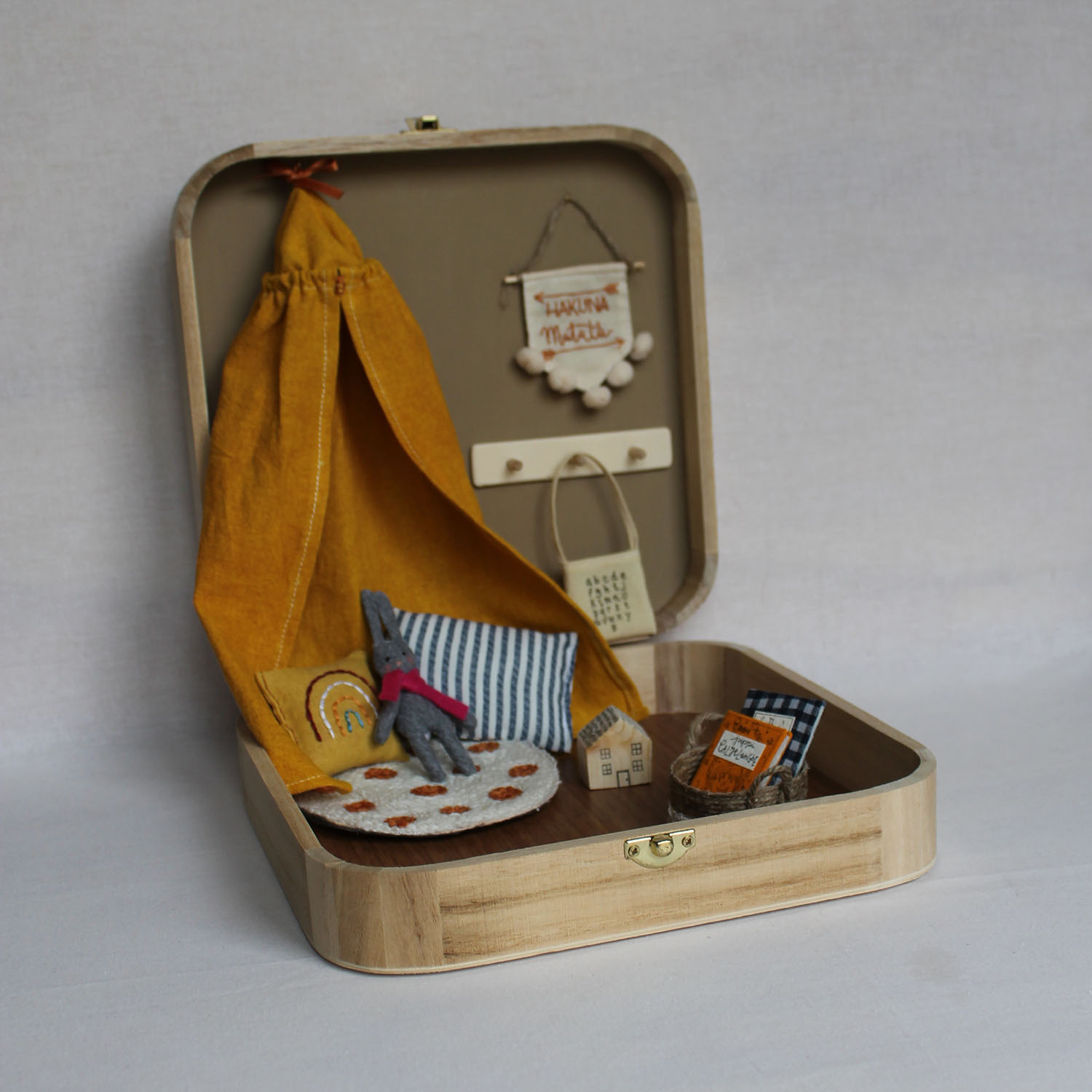 Room box with Teddy Bear
The room box includes: wooden box, canopy, 2 cushions, hand-embroidered carpet, clothes hanger, alphabet bag, 2 books, dollhouse, stuffed bunny, toy basket, 'hakuna matata' picture and Teddy Bear (35cm).
The canopy and cushions are hand-dyed with curry and turmeric, a small detail that makes this piece even more special.
Dimensions: box: 24x24x9 cm, bear: 35cm
*Wash only in cold water and by hand, do not expose to direct sunlight for a long time to prevent the dyed parts from discoloring.
Due to the presence of small objects, this toy is intended for children over 3 years old.
Shipping: Shipping costs will be calculated at the purchase stage. We are the spokesperson for a community of artisans, which is why each item is shipped directly from the person who made it.
Delivery times will respect the rhythm of those who have worked on this project with care.
For beautiful things you have to know how to wait.
90,00 € Euro
1 in stock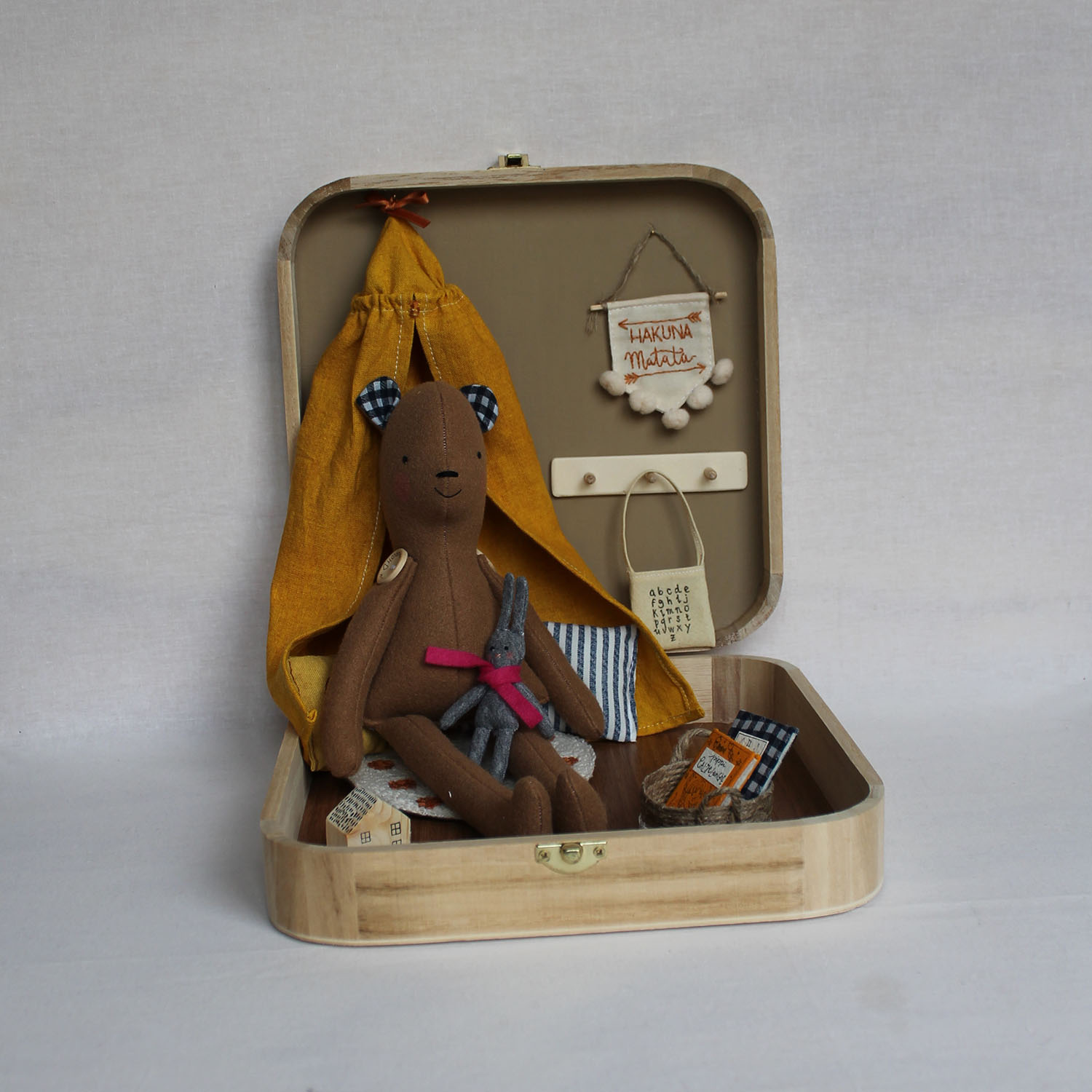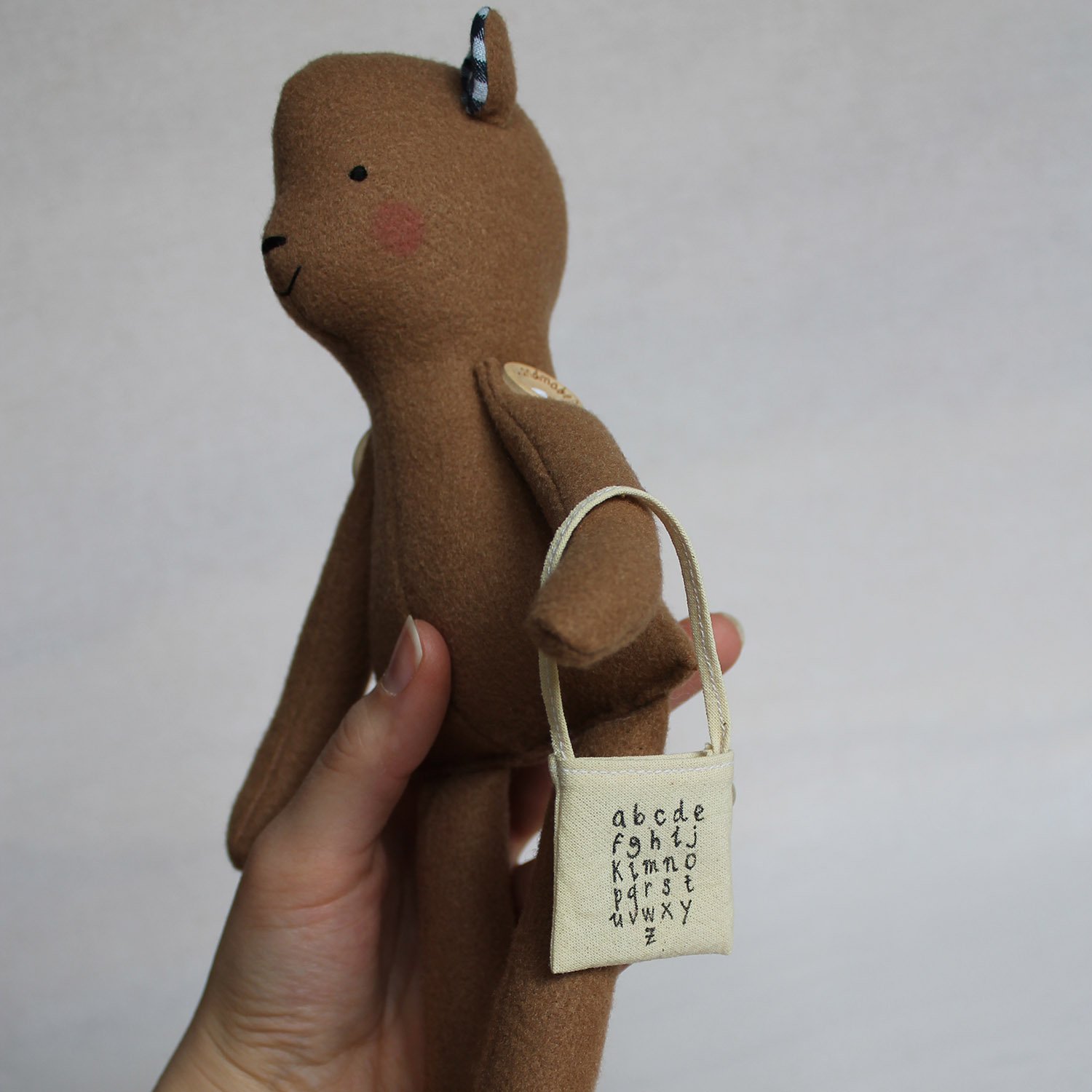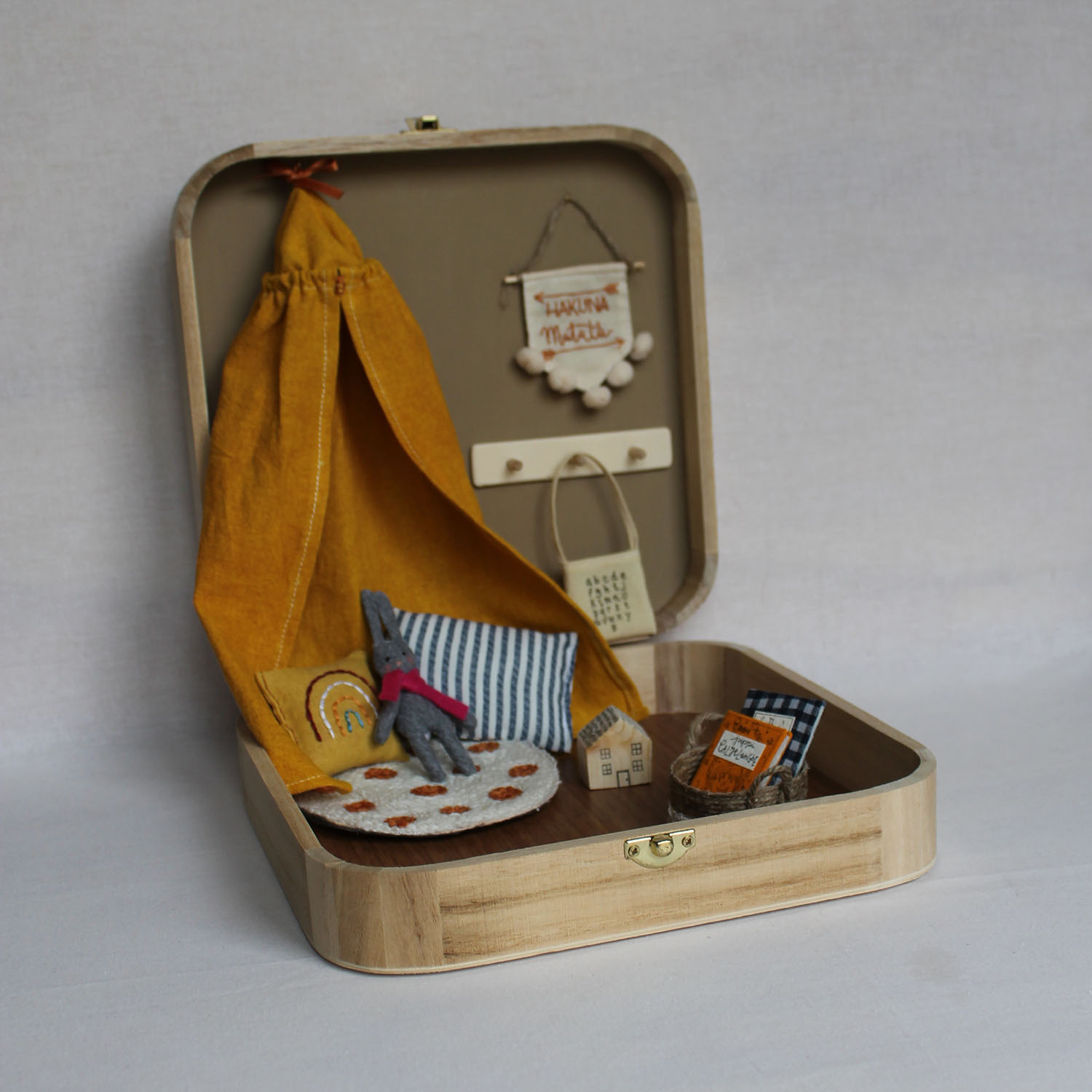 Find out who made this item
Alice Ferdico is the young creative Florentine founder of LICORICE ROOT, a wonderful project dedicated to lovers of handmade fabric puppets: unique pieces made by hand with care and dedicating time to every detail.
Alice's work describes a fantasy world that stimulates the imagination of adults and children alike, a romantic, simple and slow world also described by the materials she uses to sew and make each character. Far from plastic materials, or overly garish colors, LICORICE ROOT's creations leave room for the imagination and educate to the beauty of simplicity.