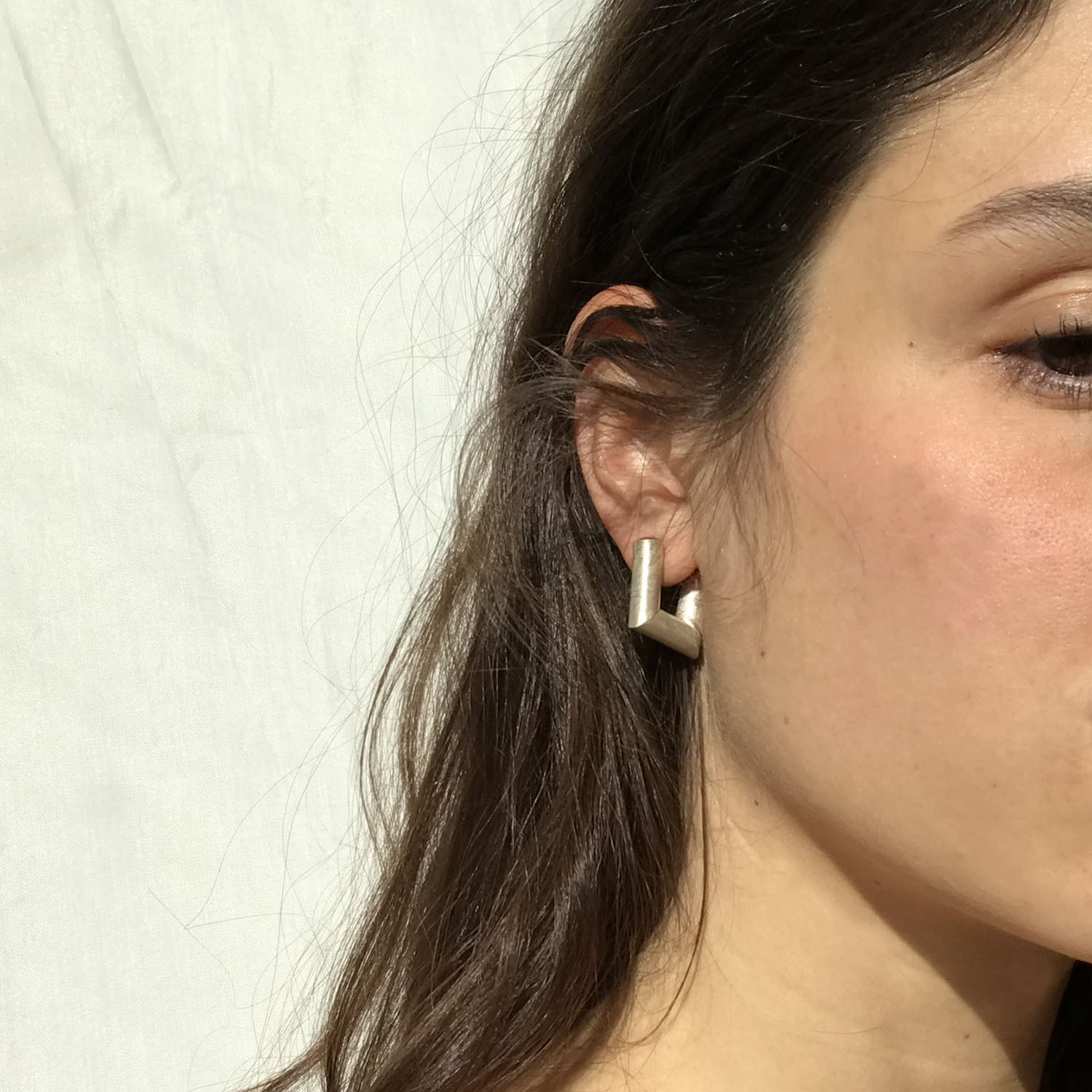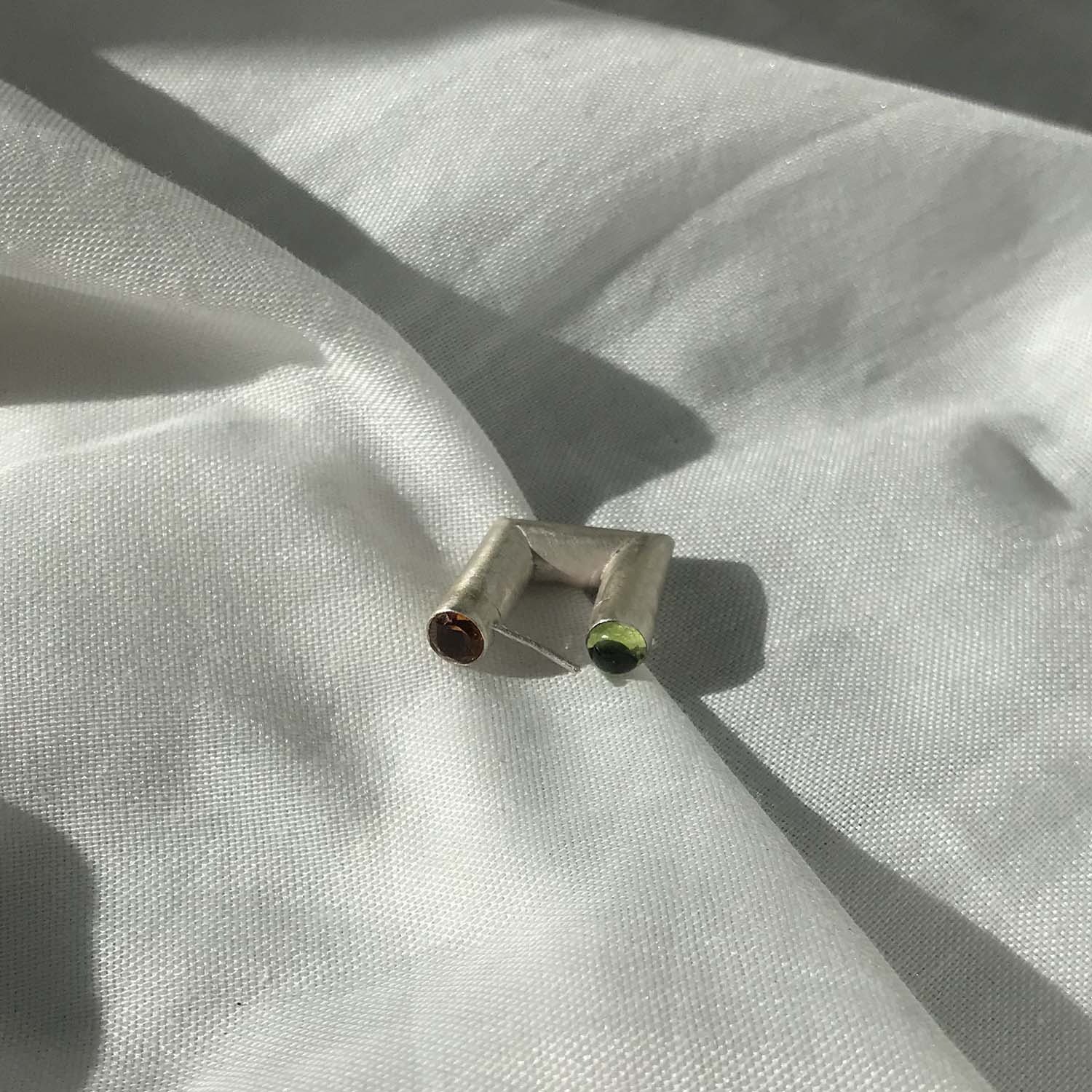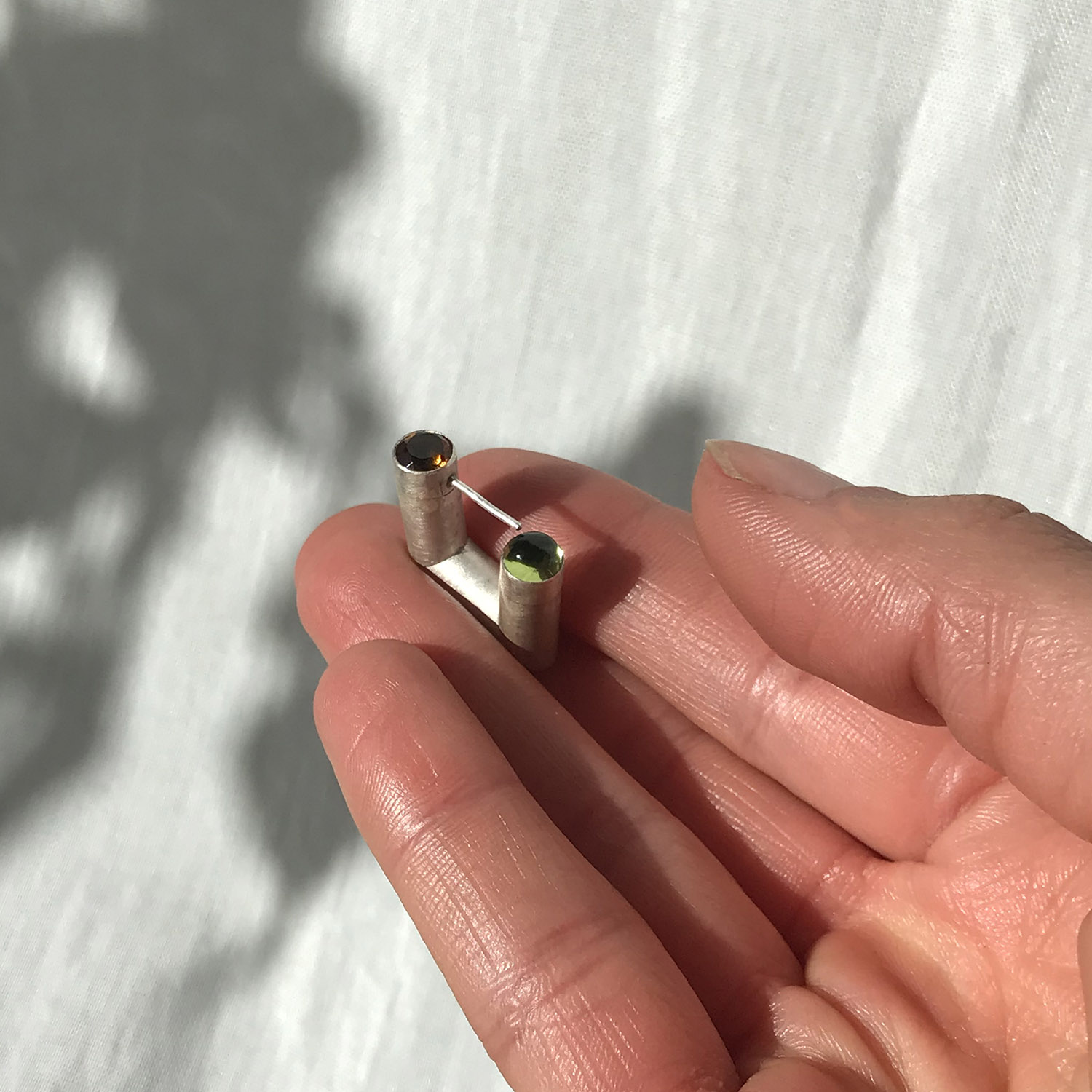 Silver tube III Citrine Peridoto
Satin silver tube earring 6 mm in diameter, combining industrial aesthetics with handmade care. To be worn individually, in pairs or in groups.
Each earring is closed at the ends by two stones. The presence of the stones is a colourful but discreet detail, as they are only partially visible; the stones are an element that is present more for the wearer than for the viewer.
Two-corner earring with a brilliant-cut citrine quartz and a cabochon-cut peridot.
Shipping: Shipping costs will be calculated at the purchase stage. We are the spokesperson for a community of artisans, which is why each item is shipped directly from the person who made it.
Delivery times will respect the rhythm of those who have worked on this project with care.
For beautiful things you have to know how to wait.
120,00 € Euro
3 in stock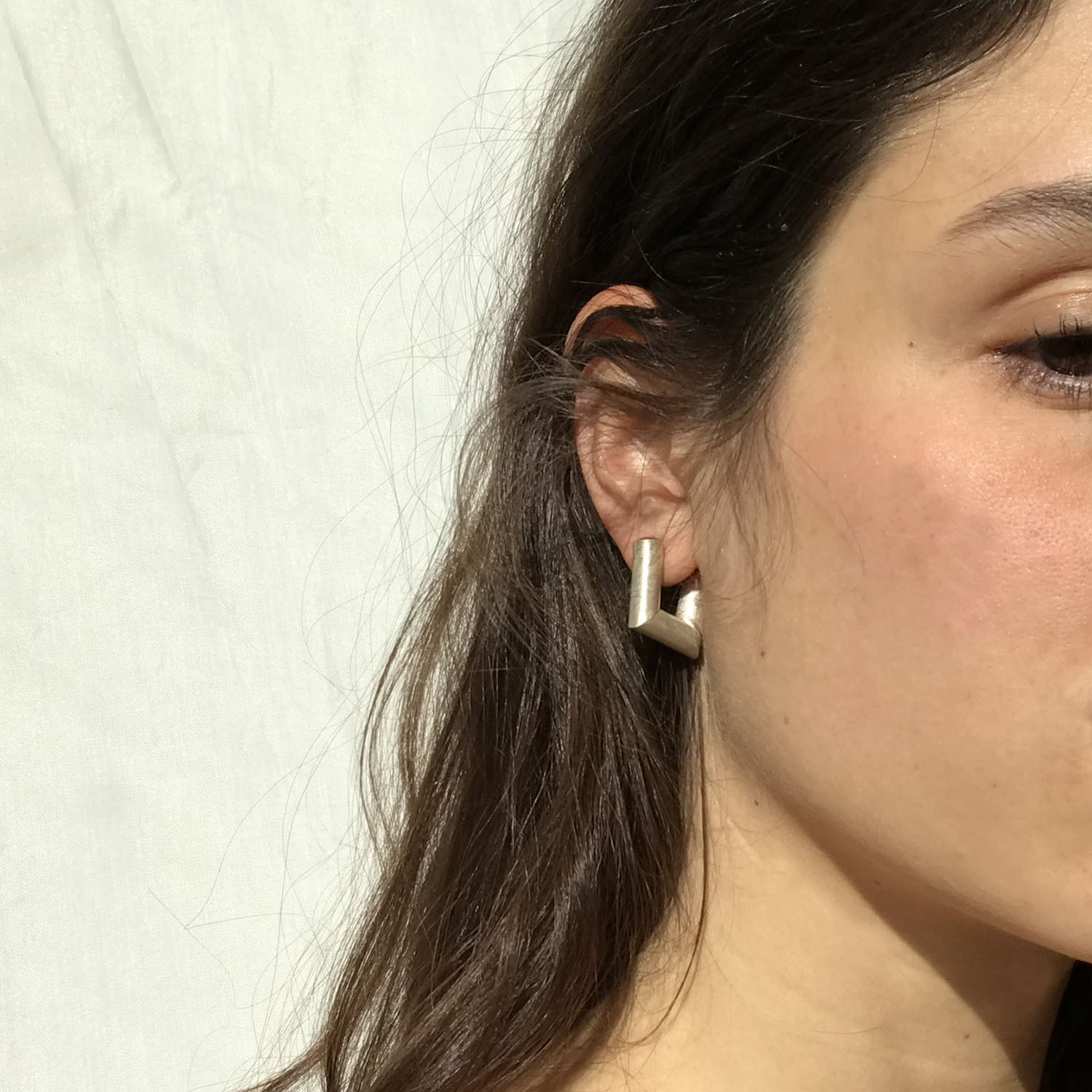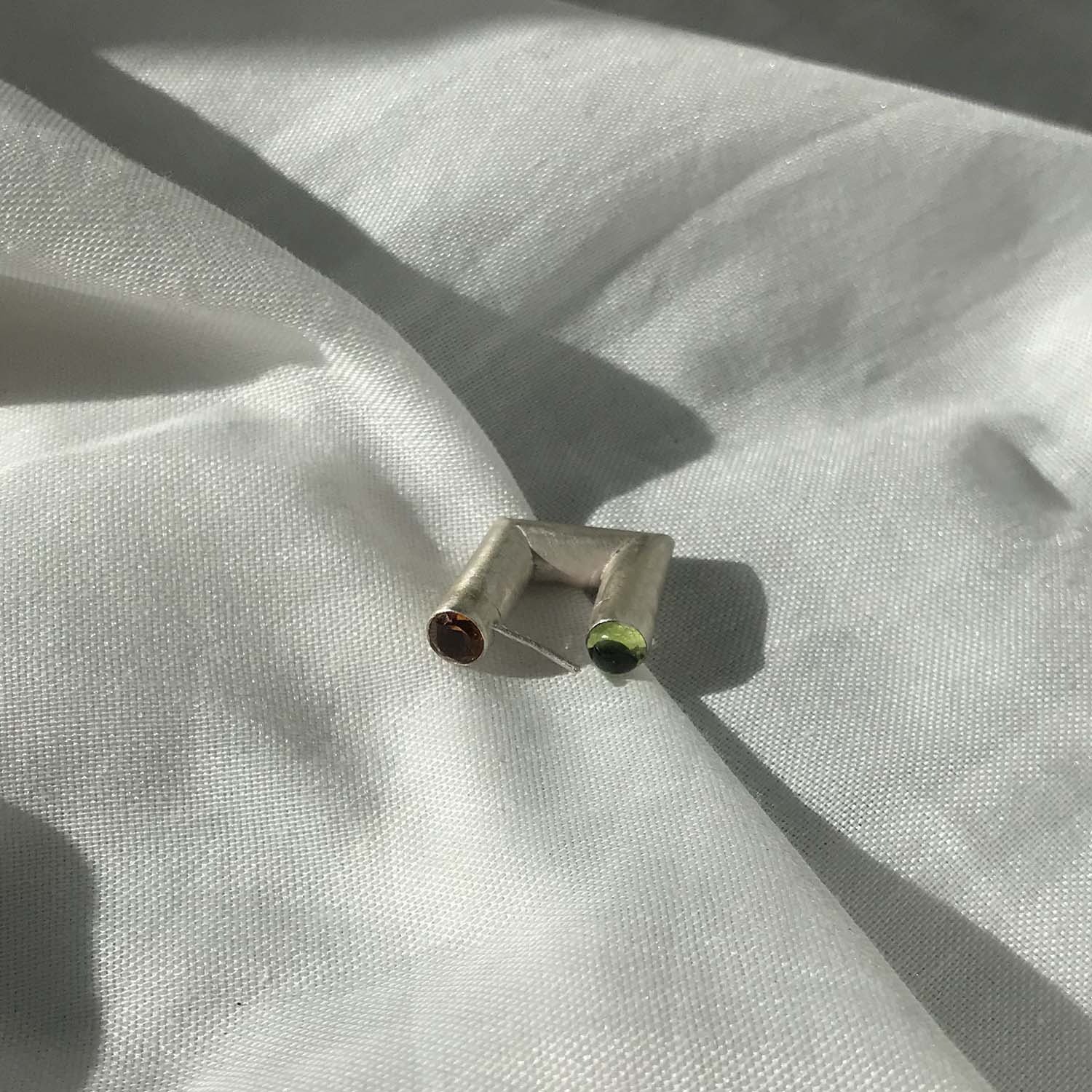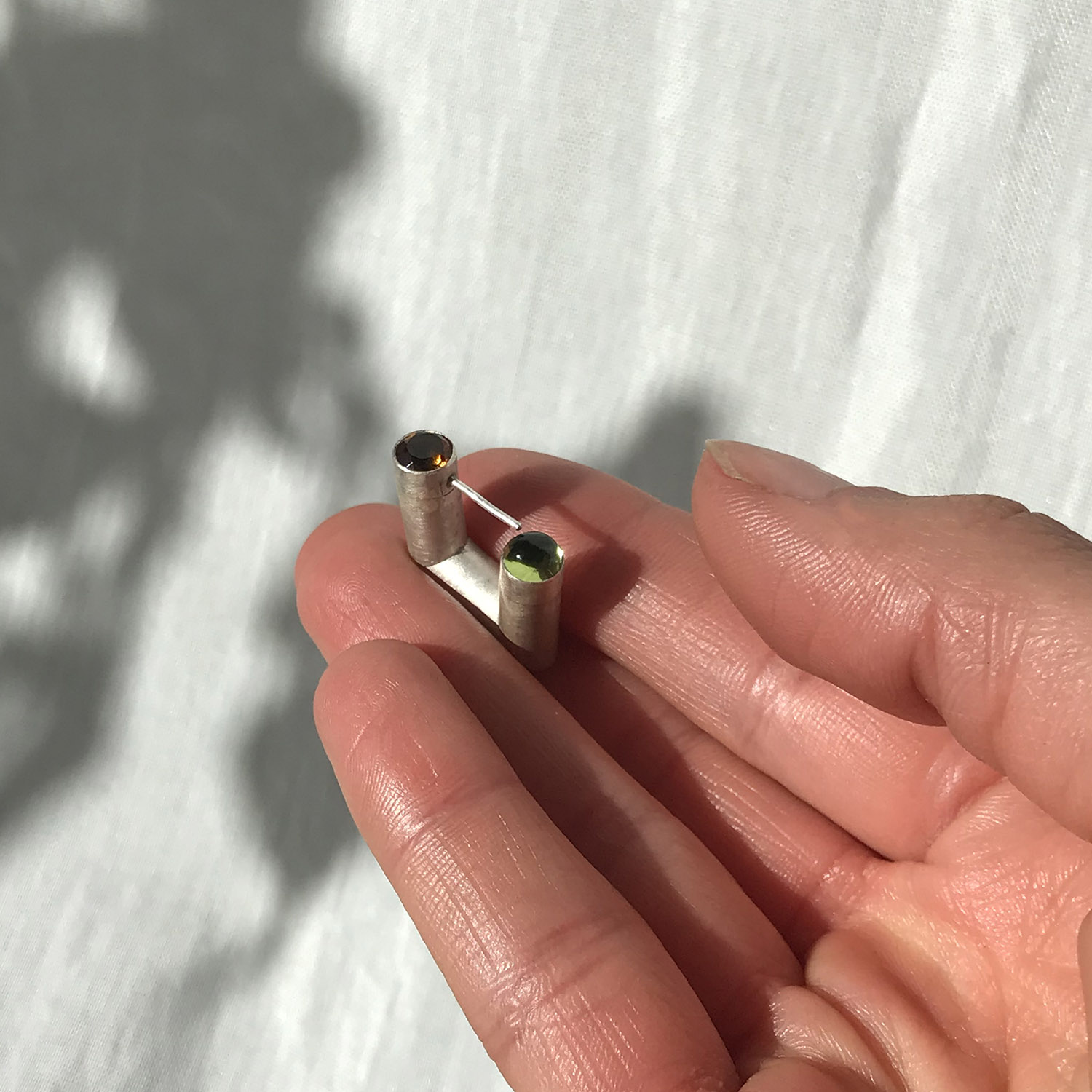 Find out who made this item
Martina Turini is a handcrafted jewelry project that combines formal simplicity, ascribable to the taste of Nordic countries, with the exuberance, materiality and searches for the unusual that echo the Italian and Mediterranean craftsmanship traditions.
Martina Turini, a creative from Turin who founded the project, opened her horizons and her heart with an experience first in Paris and then in Amsterdam, where she graduated in contemporary jewelry at the Gerrit Rietveld Academie in 2017.
Her creative approach is very free and eclectic: inspirations come from the forms of nature but also and above all from the skeletons of past architecture, art, and the modern and contemporary design of the objects that surround her.
Her work is a constant research on metals, of which she loves the alchemic nature and the challenge that hides their fluid malleability under a hard and cold bark.