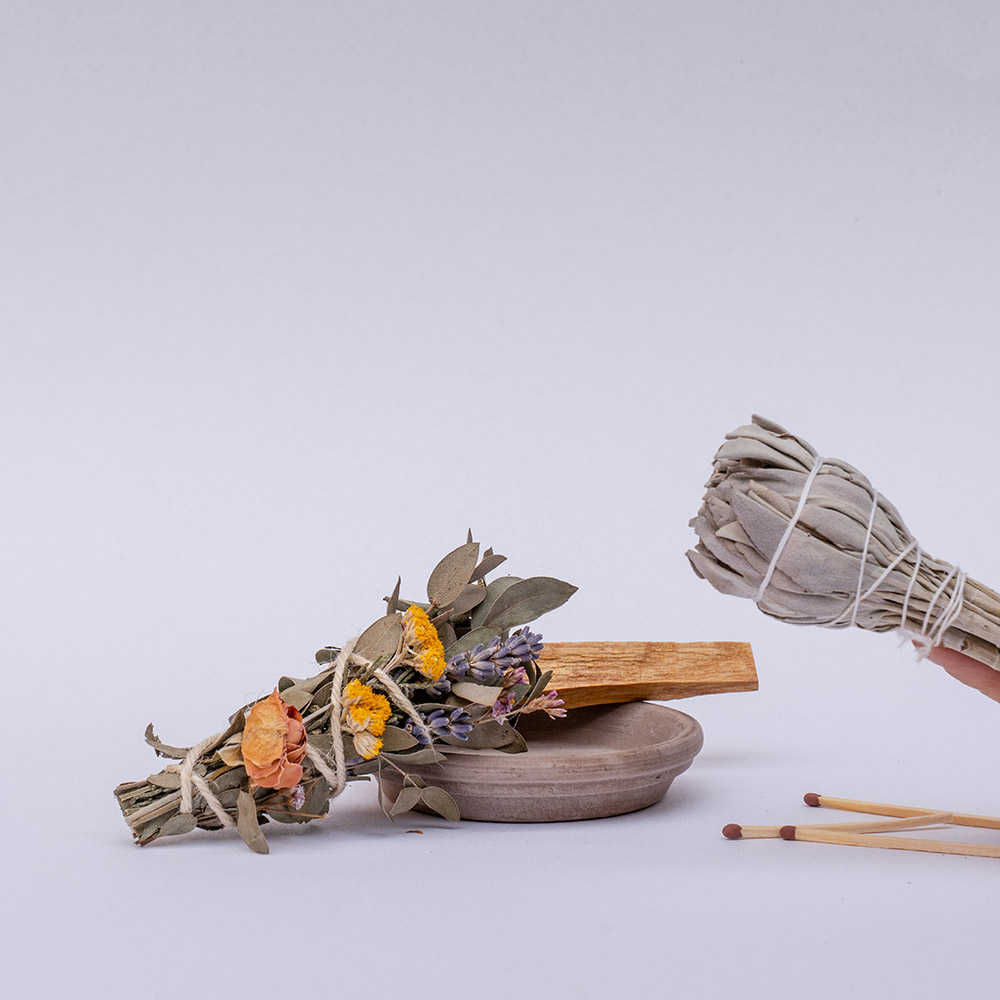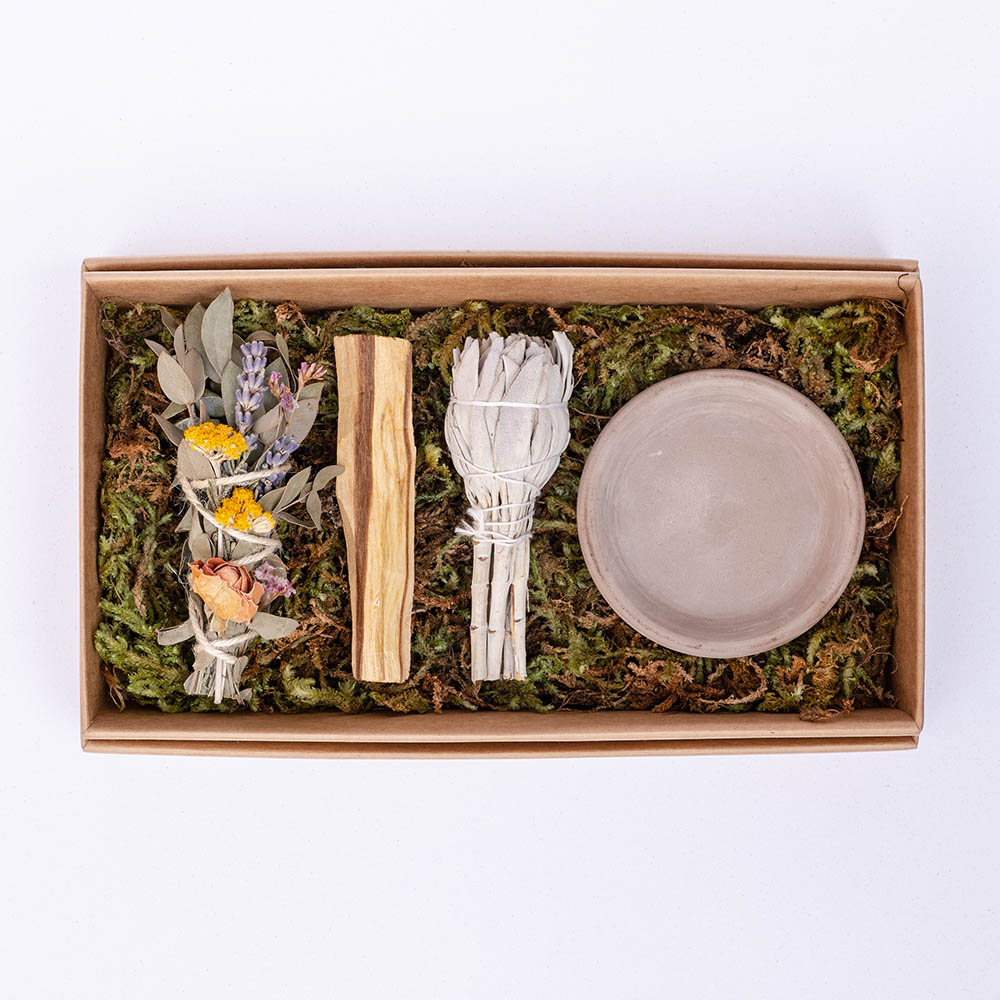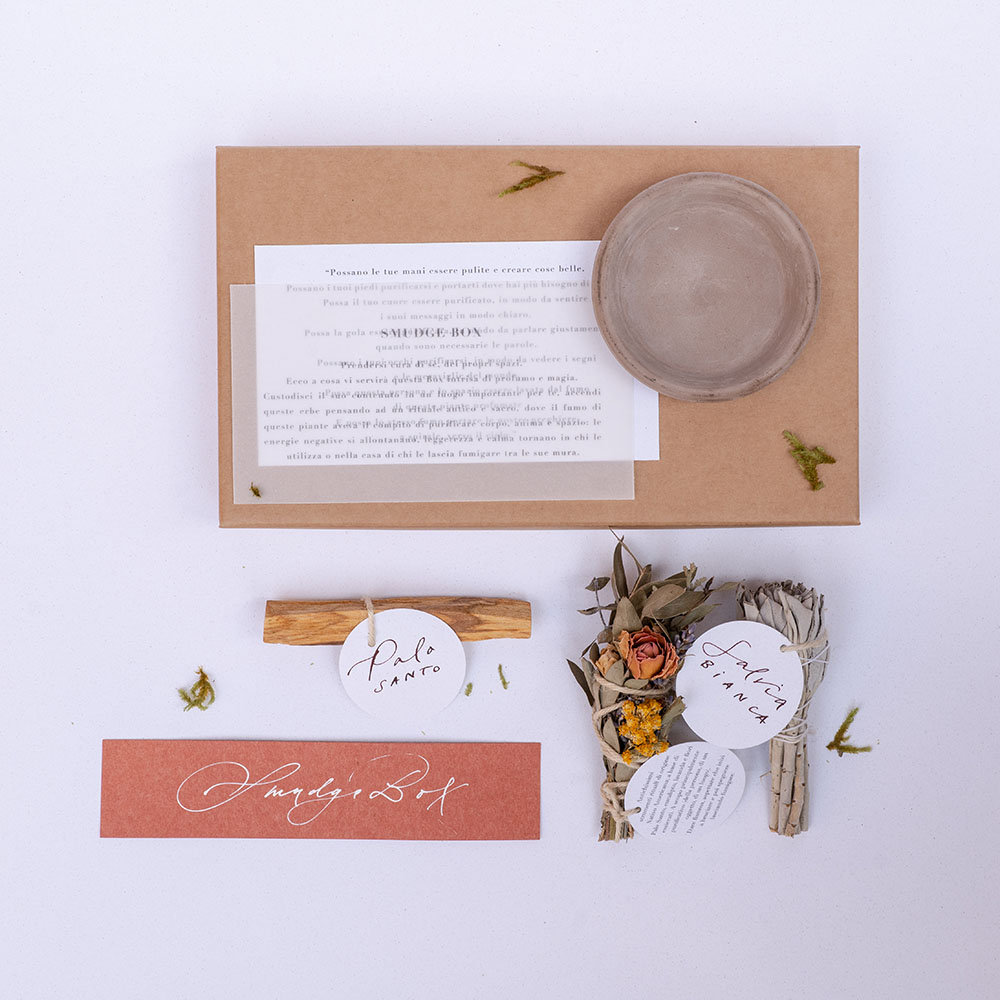 Smudge box terracotta
Smudge box contains:
– White Sage in a bunch
– Palo Santo
– Smudge stick: a bouquet of herbs and flowers
– Terracotta saucer: you can use it to safely fumigate the elements of this smudge box.
Each element is accompanied by a brief description of its history, composition and use.
Taking care of yourself, of your own spaces.
That's what you will need this Box soaked in perfume and energy for. Keep its contents in an important place for you, light these herbs with an ancient and sacred ritual in mind, where the smoke of these plants had the task of purifying body, soul and space: negative energies move away, lightness and calm return to those who use them or to the home of those who let them fumigate within its walls.
Shipment: Shipping costs will be calculated in the purchase phase. We are the spokespeople of a community of artisans, for this reason, each item is shipped directly from the person who produced it.
Delivery times will respect the rhythm of those who have worked on this project with care.
For beautiful things you have to know how to wait. 
53,00 € Euro
5 in stock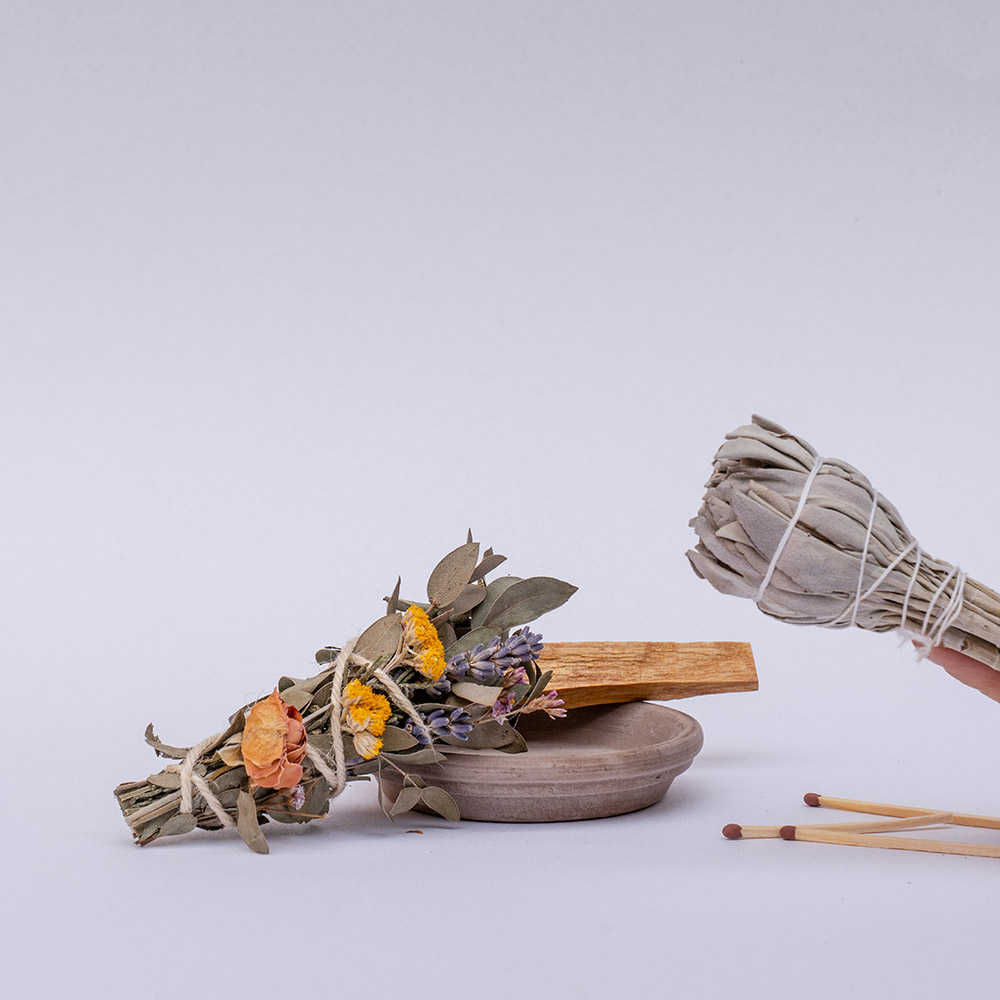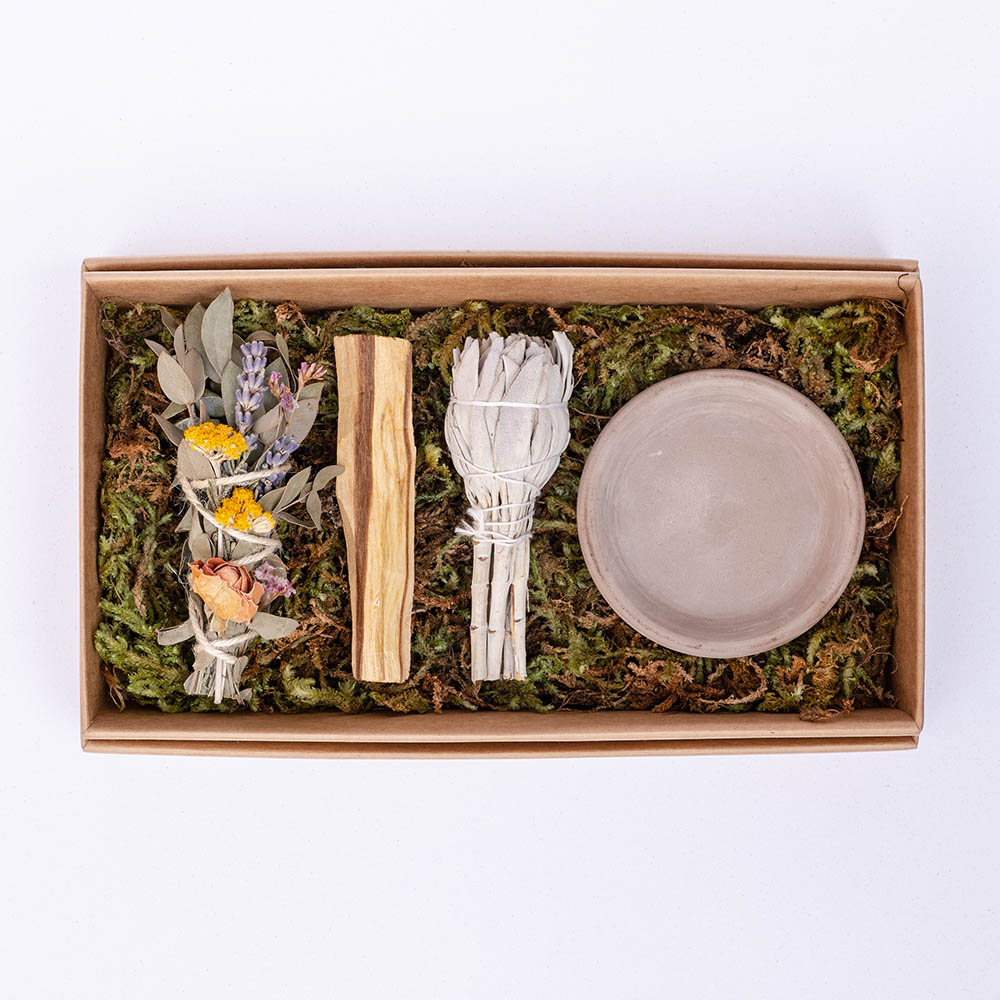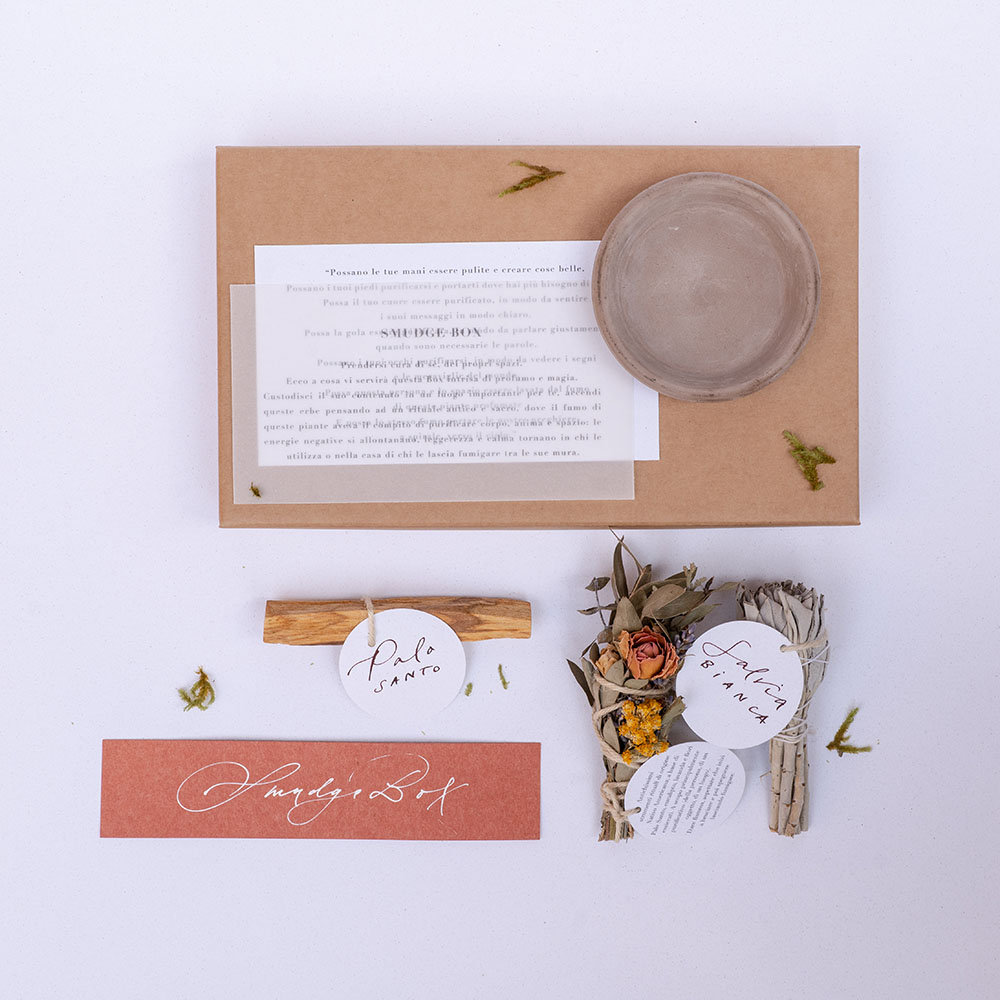 Find out who made this item
Grigiocielo studio started as a design studio in 2016 from all-female minds that are based on the study of product design: this guideline has always accompanied the team in its design and style choices.
From the very beginning craftsmanship has been the common denominator, so the thought that the irregularity of handmade products is synonymous with uniqueness and its poetry should be cultivated and protected is pursued.
It is in this wake that new projects and new circumstances are born, new horizons that are based on the hands and passions of each one: illustration, calligraphy, engraving, handmade printing, flowers, graphics. All these activities converge over time in what is now Grigiocielo studio: Elena, Anita, Elena.
A design studio that deals with the creation of stationery made to measure, event and wedding design, fittings and styling, graphics and brand identity, flower design; a multidisciplinary creative space that aims to create creative, personalized and unique graphic and floral projects.