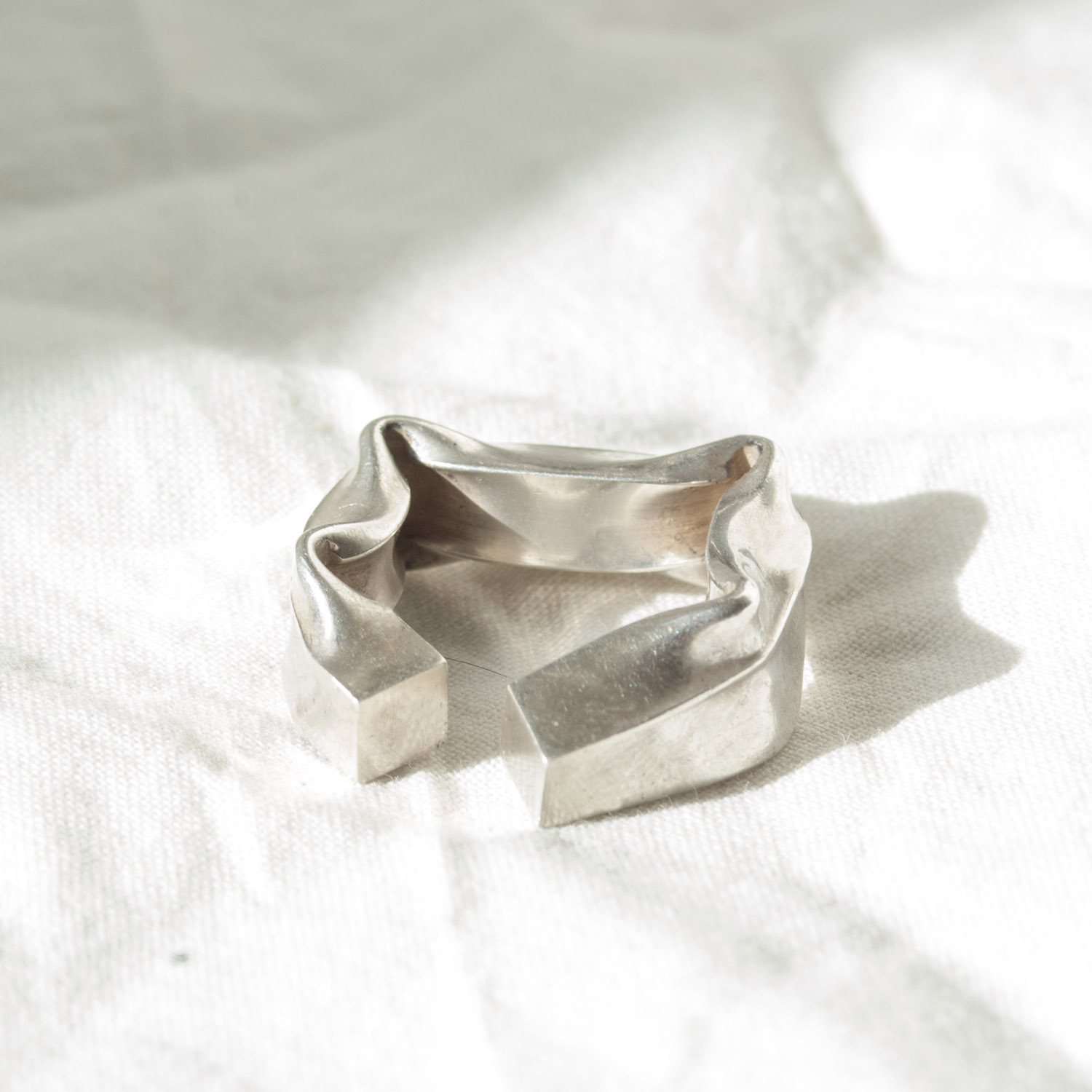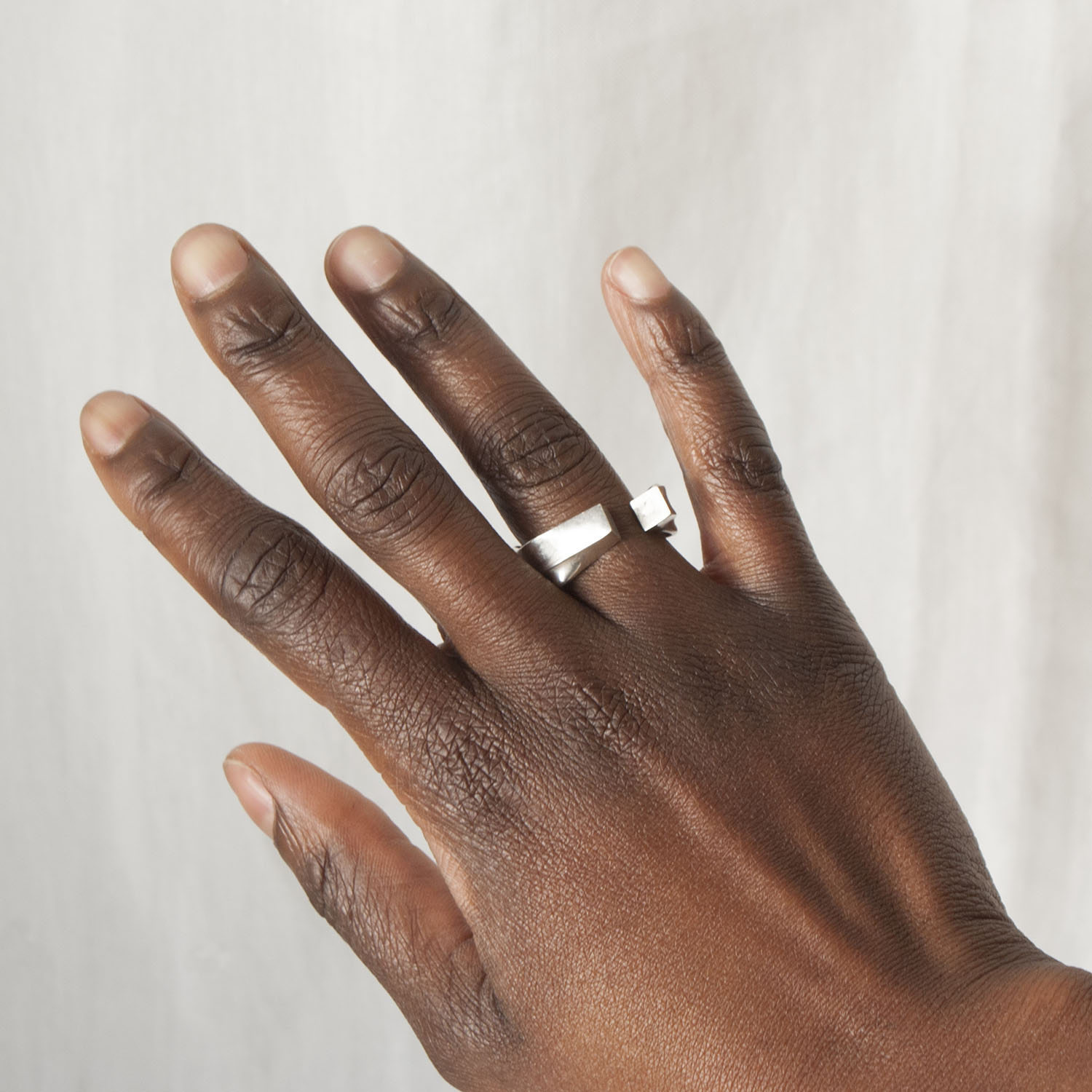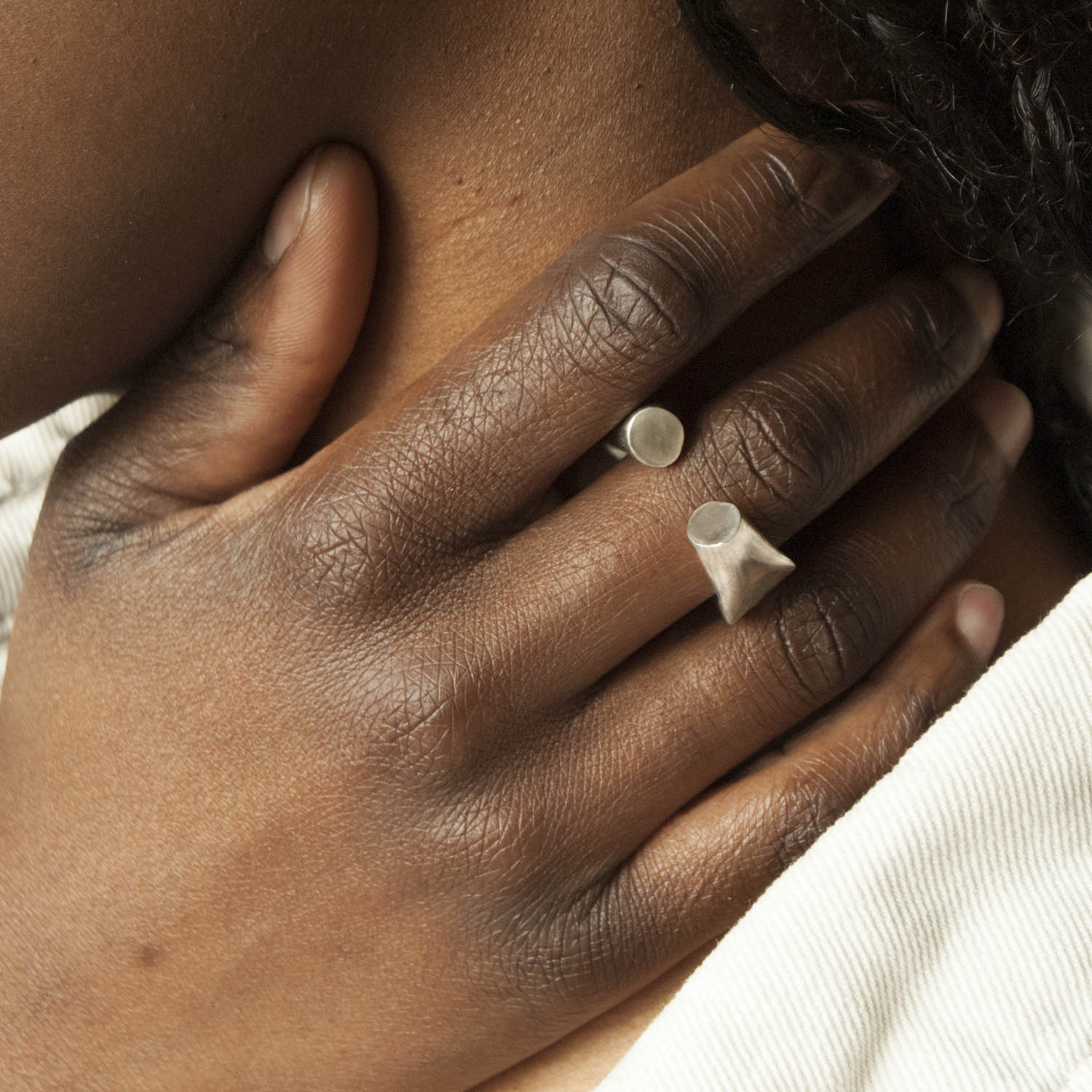 Square ring
Square silver tube ring, 4.5 mm per side.
The silver is not shaped by cutting or soldering, but by folding. This gives the ring a more organic and less angular shape, which fits comfortably on the fingers. 
As a hollow, the tube is light while being very textured.
Adjustable and adaptable to all sizes. The finish is glossy.
*at the time of purchase you can add in the Notes section the information about the size.
Shipping costs: Shipping costs will be calculated at the time of purchase. We are the spokesperson for a community of artisans, so each item is shipped directly from the person who produced it.
Delivery times will respect the rhythm of those who have worked on this project with care.
For beautiful things you have to know how to wait.
115,00 € Euro
4 in stock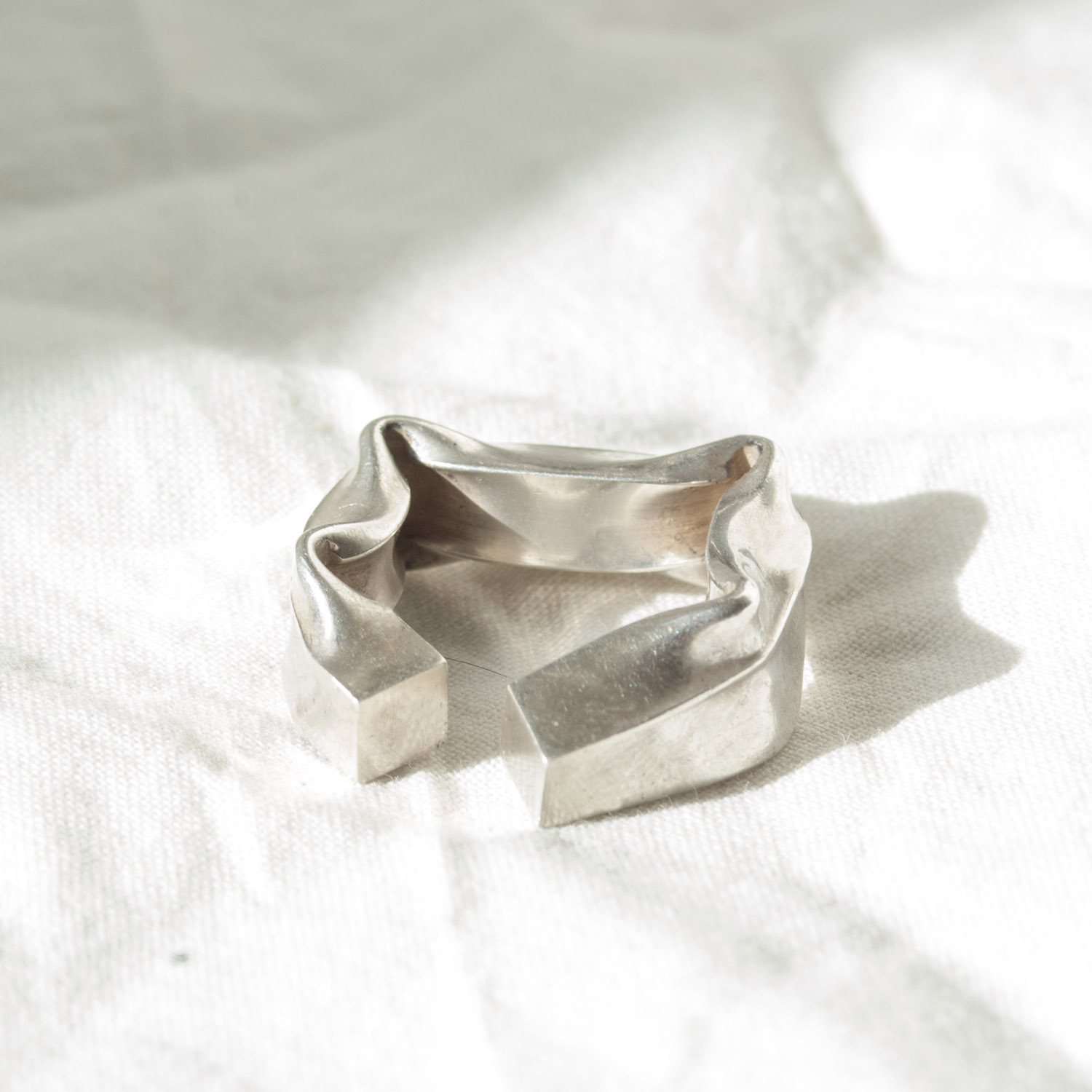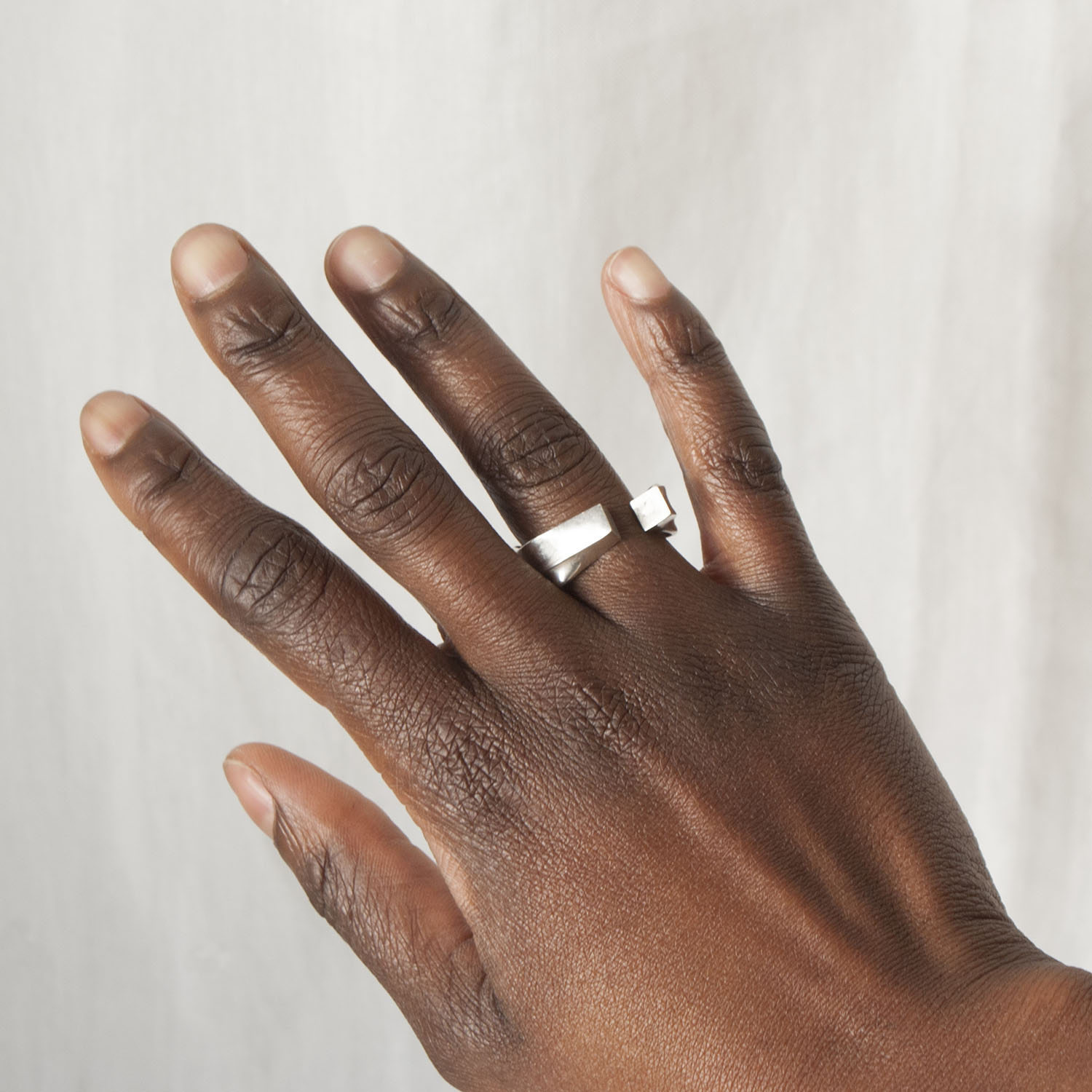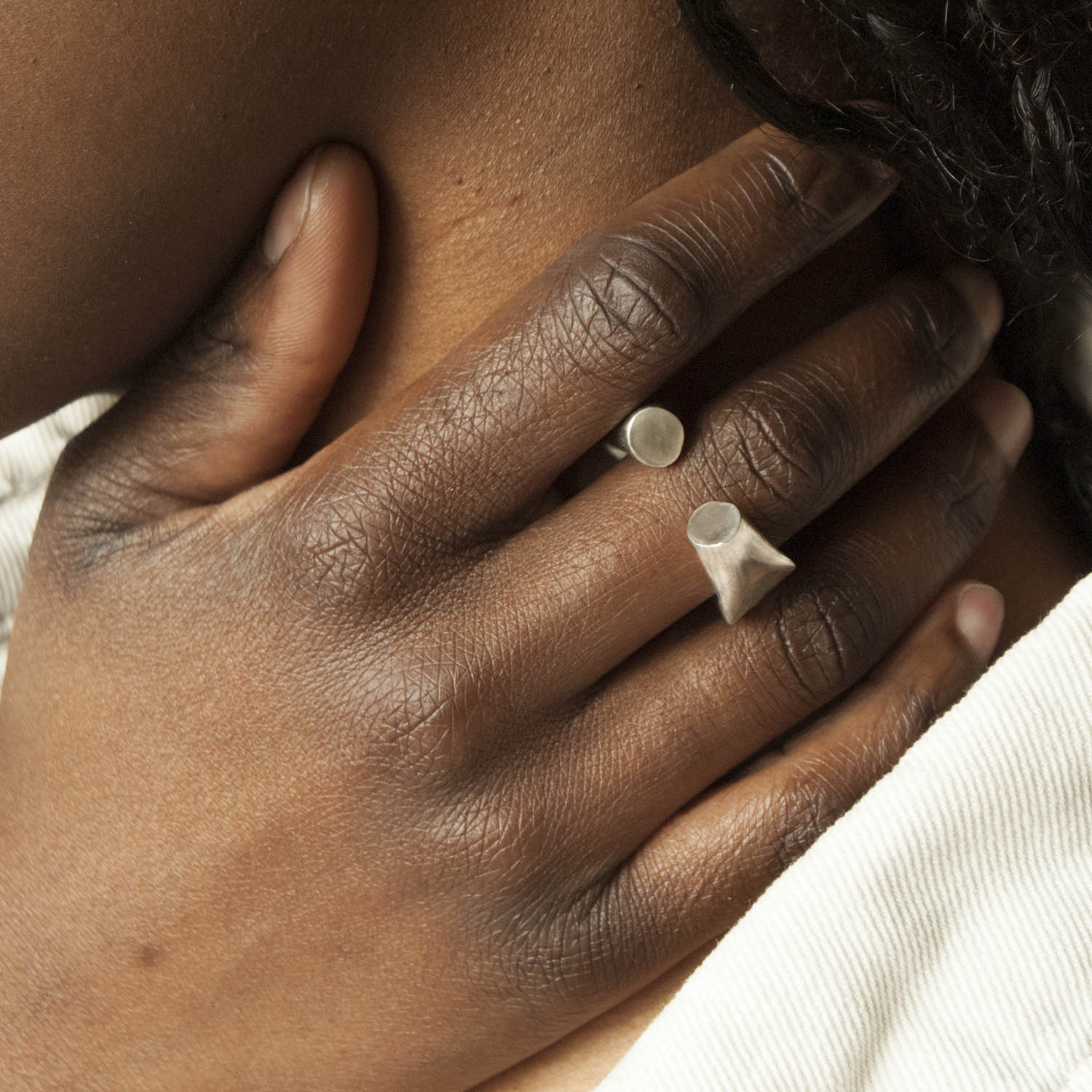 Find out who made this item
Martina Turini is a handcrafted jewelry project that combines formal simplicity, ascribable to the taste of Nordic countries, with the exuberance, materiality and searches for the unusual that echo the Italian and Mediterranean craftsmanship traditions.
Martina Turini, a creative from Turin who founded the project, opened her horizons and her heart with an experience first in Paris and then in Amsterdam, where she graduated in contemporary jewelry at the Gerrit Rietveld Academie in 2017.
Her creative approach is very free and eclectic: inspirations come from the forms of nature but also and above all from the skeletons of past architecture, art, and the modern and contemporary design of the objects that surround her.
Her work is a constant research on metals, of which she loves the alchemic nature and the challenge that hides their fluid malleability under a hard and cold bark.