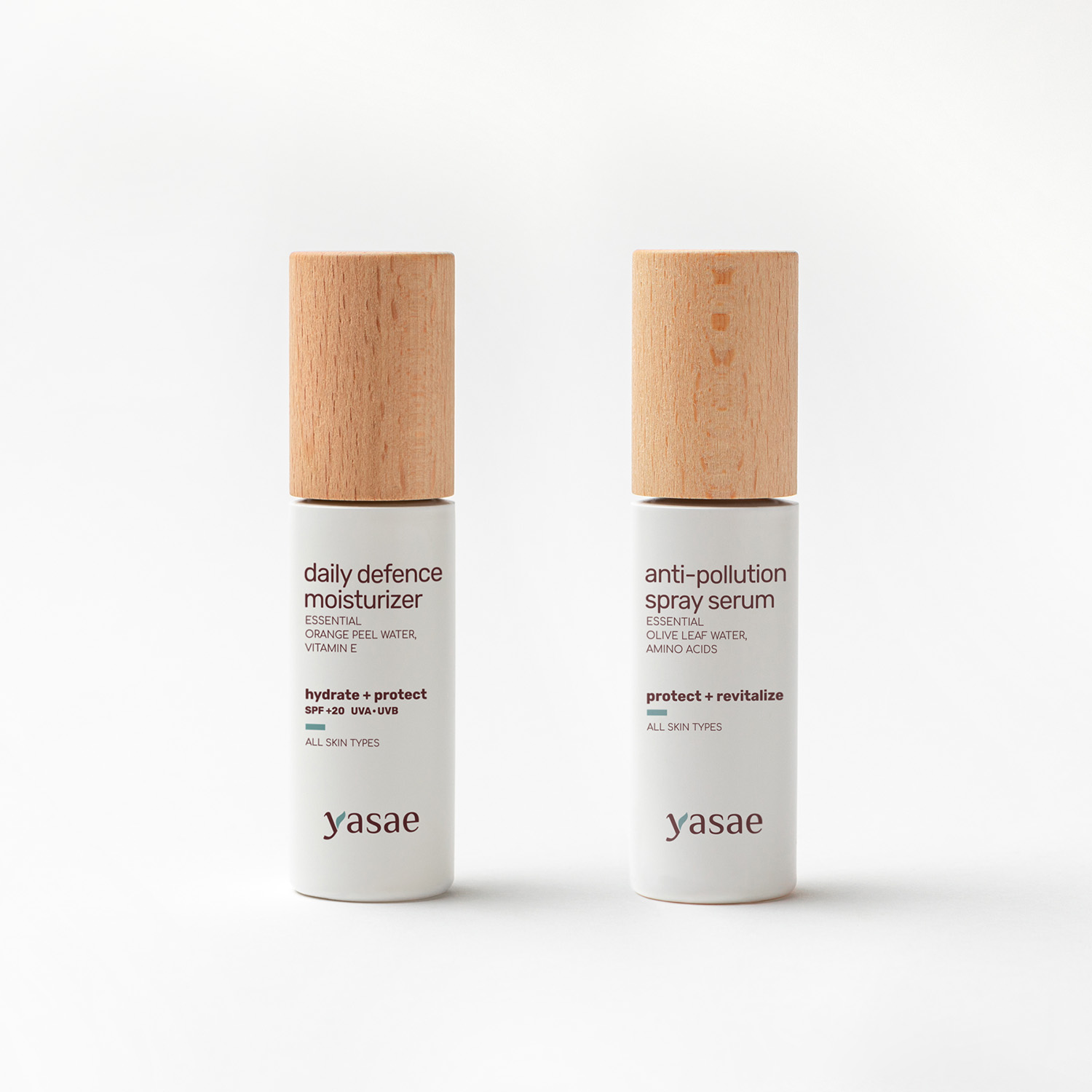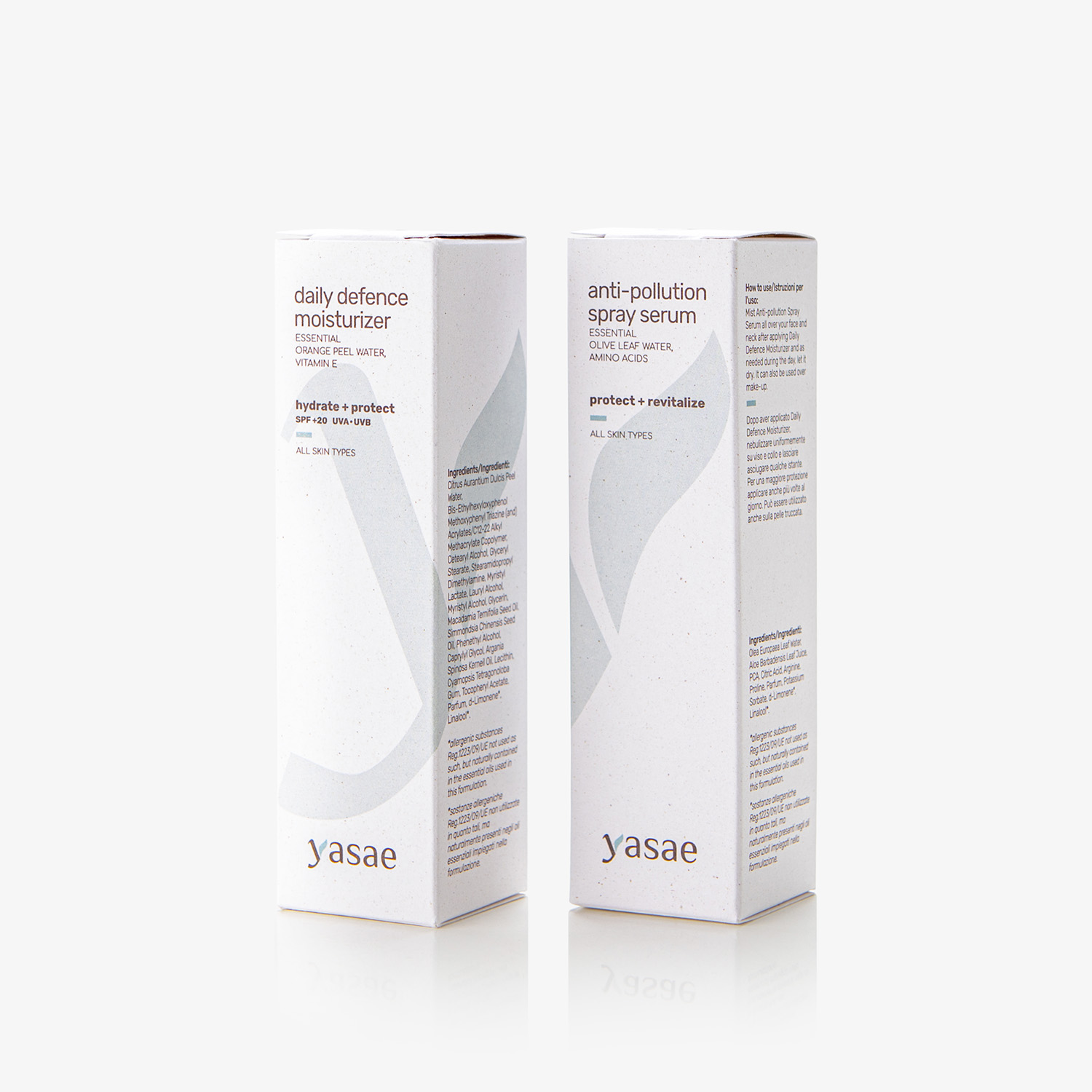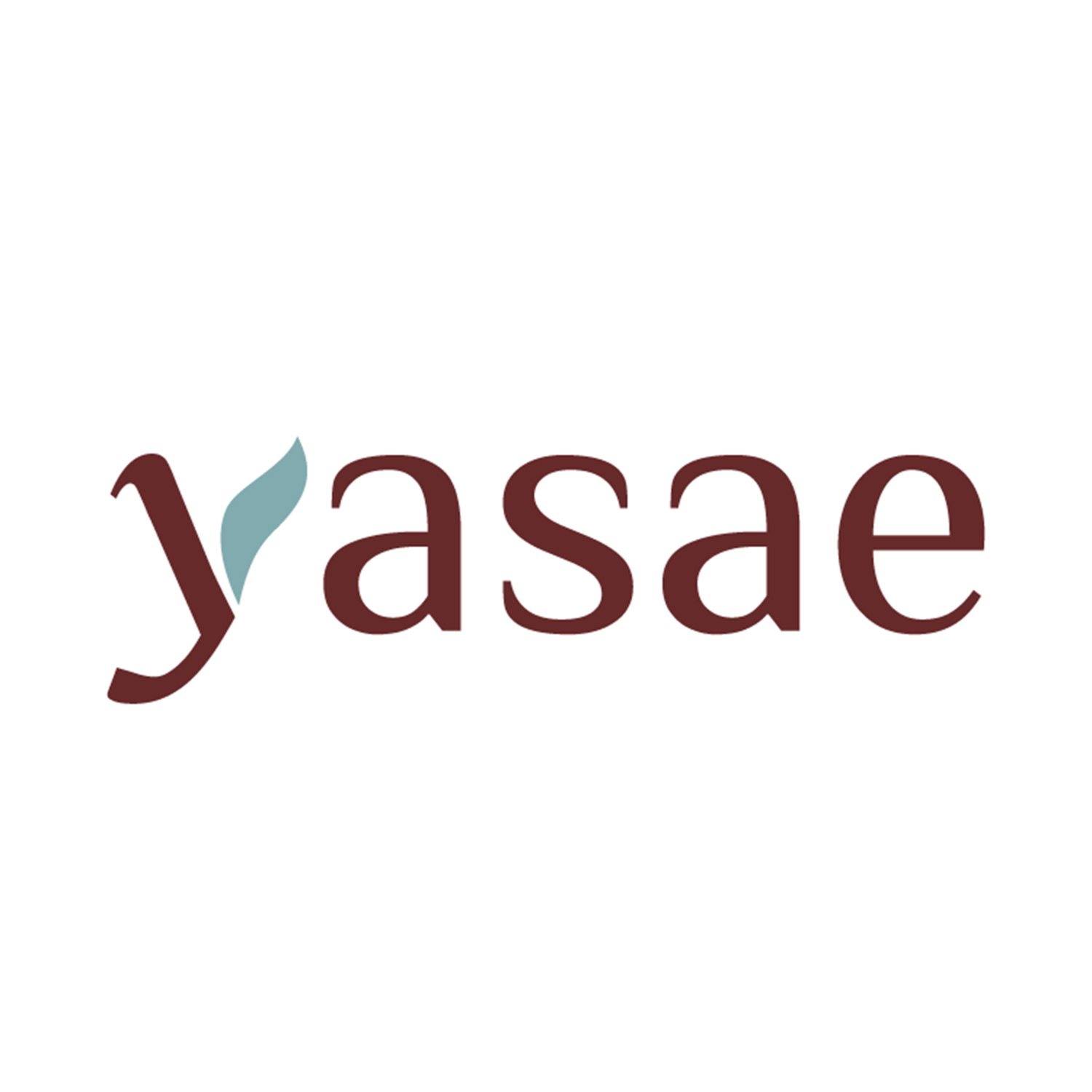 The Urban Defence Duo
Two essential steps to effectively protect your skin from the sun's rays and pollutants and keep it moisturised throughout the day.
The urban defence is the perfect combo for your urban skincare routine.
The Daily Defence Moisturizer is a moisturising day cream enriched with SPF 20. Enriched with vitamin E, it effectively protects the skin from damage caused by sun exposure and deeply moisturises it for a radiant and youthful appearance. Thanks to its light texture, it is easily absorbed.
The Anti-pollution Spray Serum effectively protects the skin against free radicals and pollutants, providing a pleasant sensation of hydration and freshness at all times of the day.
Main ingredients Daily Defence Moisturizer:
Essential orange peel water: rich in vitamin C, it combats premature skin ageing and regenerates the skin, making it brighter and firmer.
Vitamin E: A powerful antioxidant, it moisturises and protects the skin from free radicals, improving elasticity and strengthening the skin barrier.
Main ingredients Anti-pollution Spray Serum:
Olive leaf essential water: with antioxidant, energising and purifying properties, it protects the skin barrier and slows down skin ageing.
Amino acid complex: refreshes, regenerates and deeply moisturises the skin. Counteracts damage caused by stress and pollution.
DIRECTIONS
After thoroughly cleansing, massage a small amount of Daily Defence Moisturizer onto face and neck. For extra protection and hydration, apply Anti-pollution Spray Serum several times a day. Spray Anti-pollution Spray Serum evenly over face and neck even on made-up skin and leave to dry for a few moments.
Shipping costs: Shipping costs will be calculated at the time of purchase. We are the spokesperson for a community of artisans, so each item is shipped directly from the person who produced it.
Delivery times will respect the rhythm of those who have worked on this project with care. For beautiful things you have to know how to wait.
84,00 € Euro
5 in stock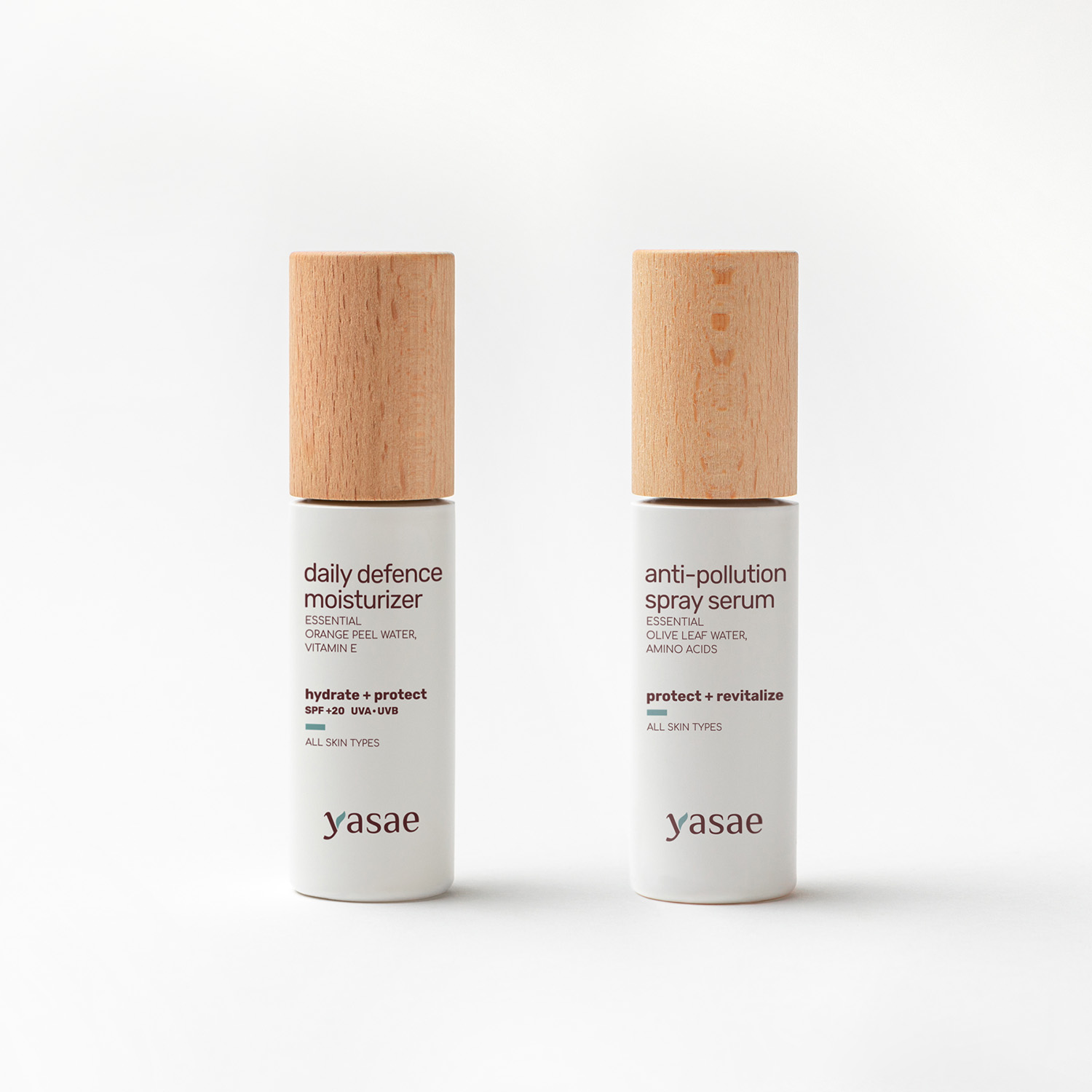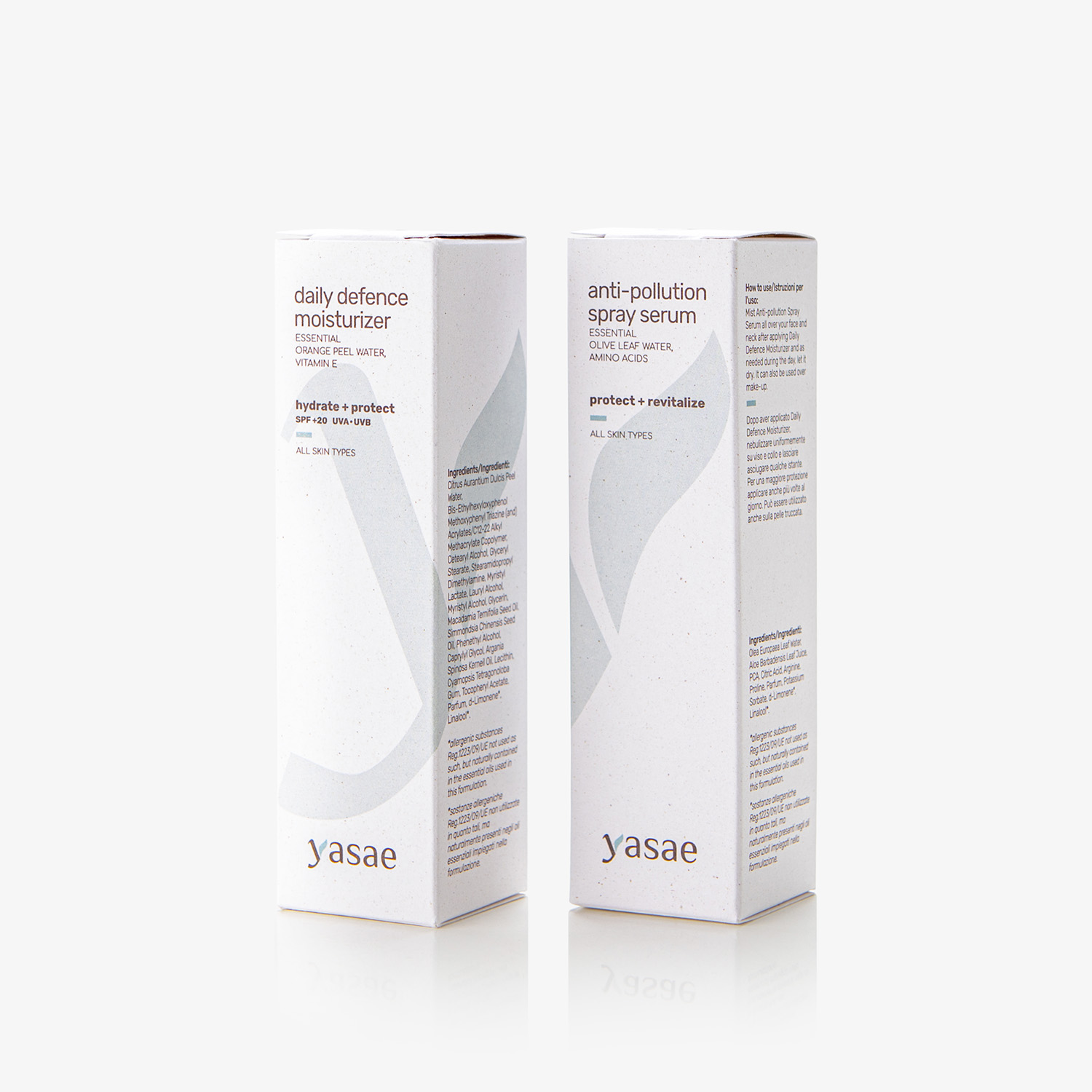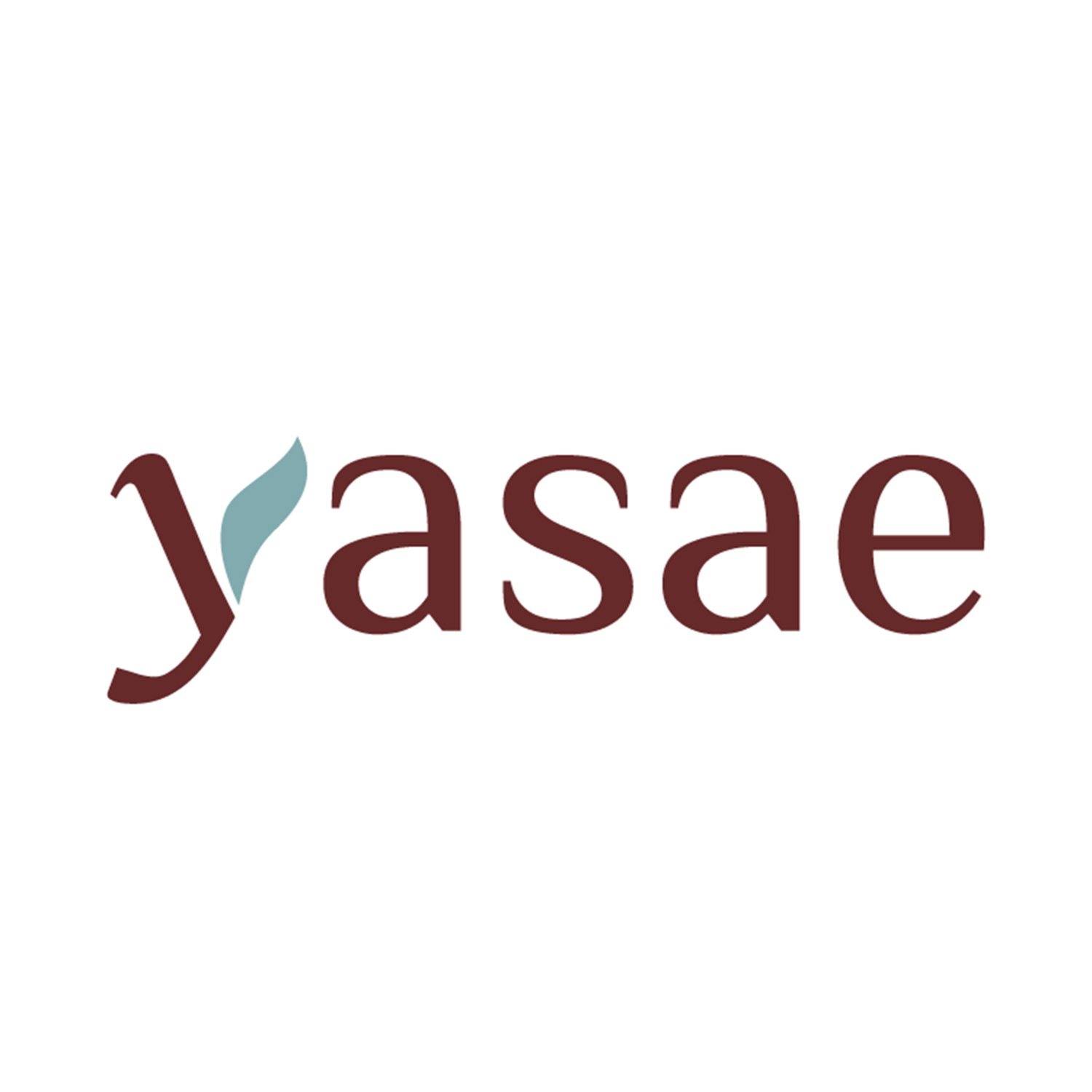 Find out who made this item
Yasae is a 100% natural, made in Italy, genderless and eco-sustainable skincare brand.
Its line consists of 6 practical and multifunctional products to give the skin the right daily hydration and protection.
A smart, simple and effective skincare routine, suitable for all skin types and ideal for those who live in an urban context.
Yasae formulas feature organic water extracted from selected plants through a dehumidification process. This innovative method allows the entire plant to be used while preserving the active ingredients it contains, making the products more effective and natural.
Vegan-friendly and cruelty-free, the entire line is formulated and packaged in an ethical and sustainable way, using eco-friendly materials. Yasae's mission is to celebrate one's uniqueness and body through caring for ourselves.